Behind the brand - the International Franchise Show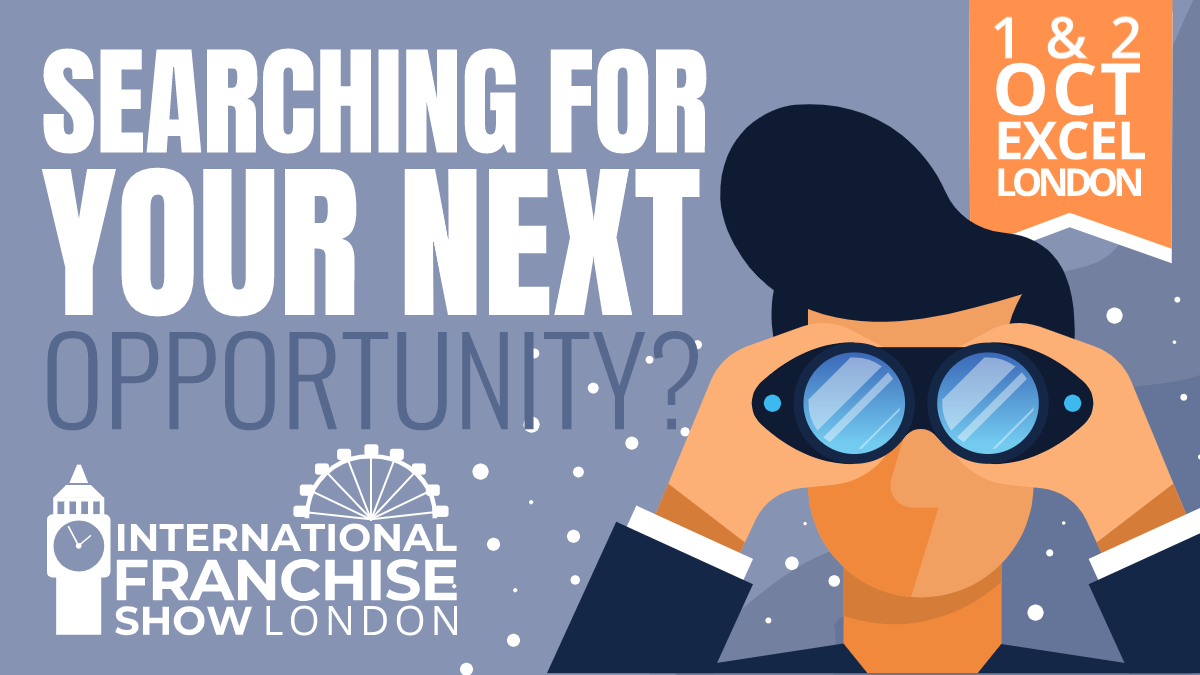 Have you had time to reflect on your future self this past year? Do you like the idea of becoming your own boss? With Britain's largest selection of franchise brands in over 25 industry sectors, the International Franchise Show could be the gateway to unlocking your dream career!
Each year thousands of budding entrepreneurs descend upon ExCeL London in hope of finding their dream franchise. Coined as 'the gateway to Europe', London welcomes millions of visitors from across the globe to major events each and every year. A staple event in the franchise industry's calendar is Britain's biggest International Franchise Show, hosting more than 250 brands across 25+ industry sectors, but what makes the show such a success?
Returning on October 1st and 2nd, this years' edition has never been more significant in contributing to British Governments 'Build Back Better' coronavirus recovery campaign. As countries across the globe replenish jobs and work to rebuild economies, the International Franchise Show plays an important part in connecting entrepreneurs with businesses looking to expand their franchise operations.
Each year visitors come with an ambition to find out more about franchising, learn about the tried and tested model, or to find their dream franchise opportunity. A comprehensive seminar schedule offers a diverse range of topics, covering the burning questions visitors want to know. Our workshops and panels provide a deeper insight into the benefits and hurdles existing franchisees have already undertaken, and topical branded theatres help you hone in on the talks you want to hear. This year we've added: a dedicated keynote theatre housing big names in the franchising world, a new Business Show zone, and a bespoke selection of digital offerings to provide you with knowledge and skills before the main event.
As we all strive to build back economies post pandemic, the Franchise Show is pivotal in getting people back into business. 'Becoming your own boss' is a desire that resonates with many of us, and a lot of people will have spent lockdown reflecting on their future careers, some of which may have been made redundant due to lockdown pressures and contemplating a new career path.
Over the years the International Franchise Show has helped thousands of visitors make their move into new businesses within the dynamic fast paced world of franchising. Face-to-face networking offers an unrivalled opportunity to seek out and learn more about prospective brands, and being amongst the UK's biggest selection of franchise brands under one-roof gives you the power to scour the halls for your perfect business venture. A conveniently marked floor-plan shows you exactly where to discover new franchise brands, as well as international pavilions such as the popular US franchise zone.
---
Head to
www.thefranchiseshow.co.uk
to get your FREE ticket(s), discover our brands, find out more about what's on now (and at the show), and to explore speakers at our next event. The next edition of the International Franchise Show will take place on October 1st and 2nd 2021 at ExCeL London. For general enquiries please contact mfvexpo.showinfo@comexposium.com and for sponsorship or exhibiting contact Sales Director, Simon Chicken on:
+44 (0) 1179 902 091
or email
simon.chicken@comexposium.com
.