The Benefits of Investing in a Sustainable Franchise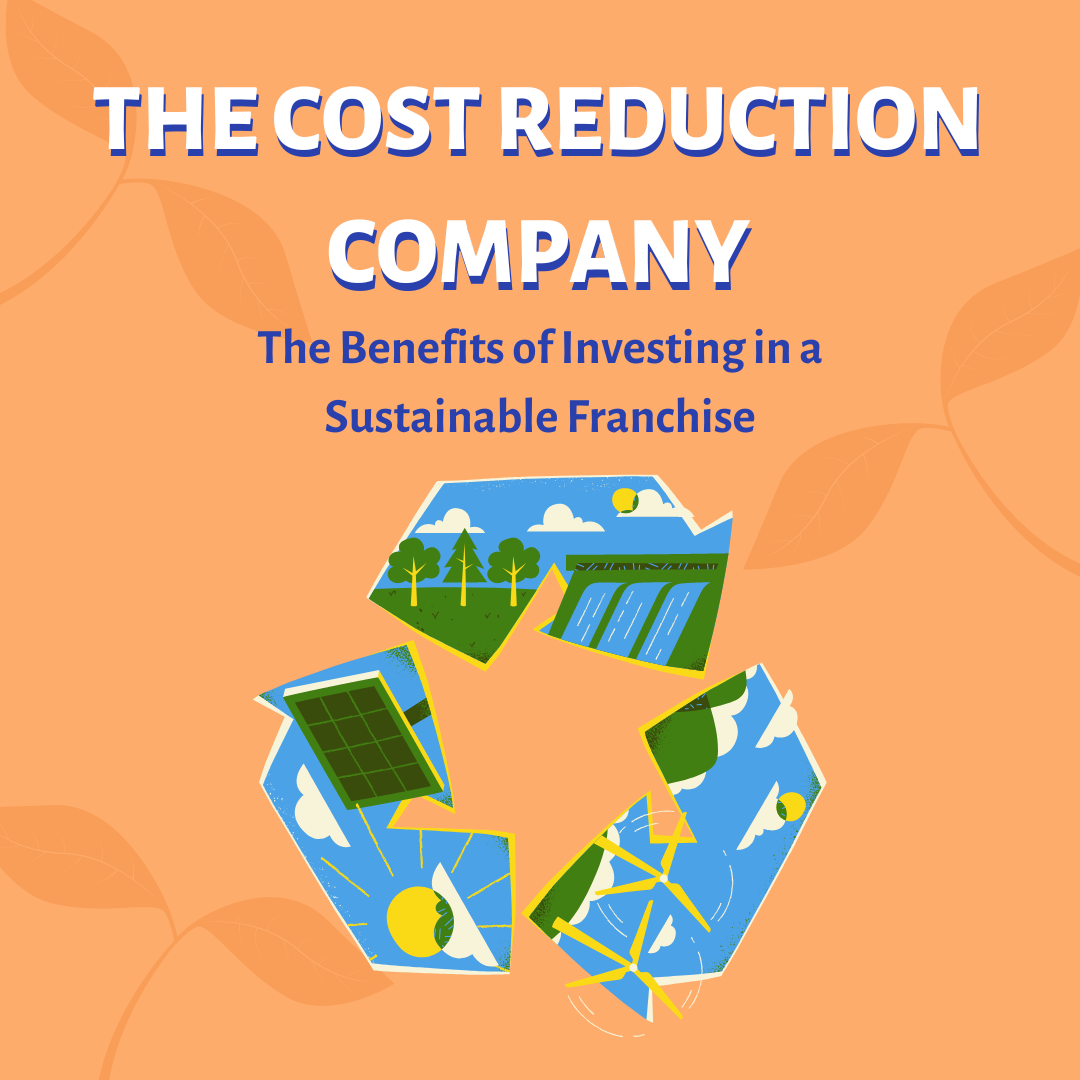 Investing in a franchise is an incredibly important decision – it requires a lot of research and consideration before you take the plunge, but it can turn out to be one of the most rewarding ways to set up your own business.
The Cost Reduction Company is a UK based franchise that provides a range of organisations and educational establishments with an opportunity to save costs, and become more sustainable, through a combination of tariff reduction and using less.
In light of the recent global events such as the Coronavirus pandemic and the rising cost of living, many businesses and individuals have become more conscious of how they can safeguard the future of the planet whilst also saving money. This has led to many franchisees looking at more sustainable options when it comes to investing in a franchise so that they can create a positive impact on the environment.
Choosing a sustainable franchise has a variety of benefits including:
The ability to attract customers as more brands want to align themselves with environmentally conscious companies
It can reduce costs due to its sustainability practices leading to reduced overheads
You can rest assured that your franchise is future-proof as more environmental policies, such as the UK's goal of becoming Carbon Net Zero by 2050, are put in place
According to recent research from Deloitte, 40% of UK consumers choose brands that have sustainable values and practices whilst 75% of British businesses say that they have a part to play in the UN's Sustainable Development Goals according to a HSBC report. Whether you are a B2B or a B2C brand, it is clear that society wants to make choices that are ethical.
Nigel Ward, Managing Director of The Cost Reduction Company, says: "As a franchise business that has sustainability at its core, we have noticed a lot of organisations and schools getting in contact as they want to start their journey towards becoming carbon net zero.
"This includes looking at their current carbon footprint, integrating environmental technologies such as solar power or even looking at how they can minimise waste.
"The time for investing in a sustainable franchise is now as it can not only provide a great return on investment but it allows you to be part of a wider opportunity that safeguards the future of our planet."