Cleaning Franchises: A Profitable Investment Opportunity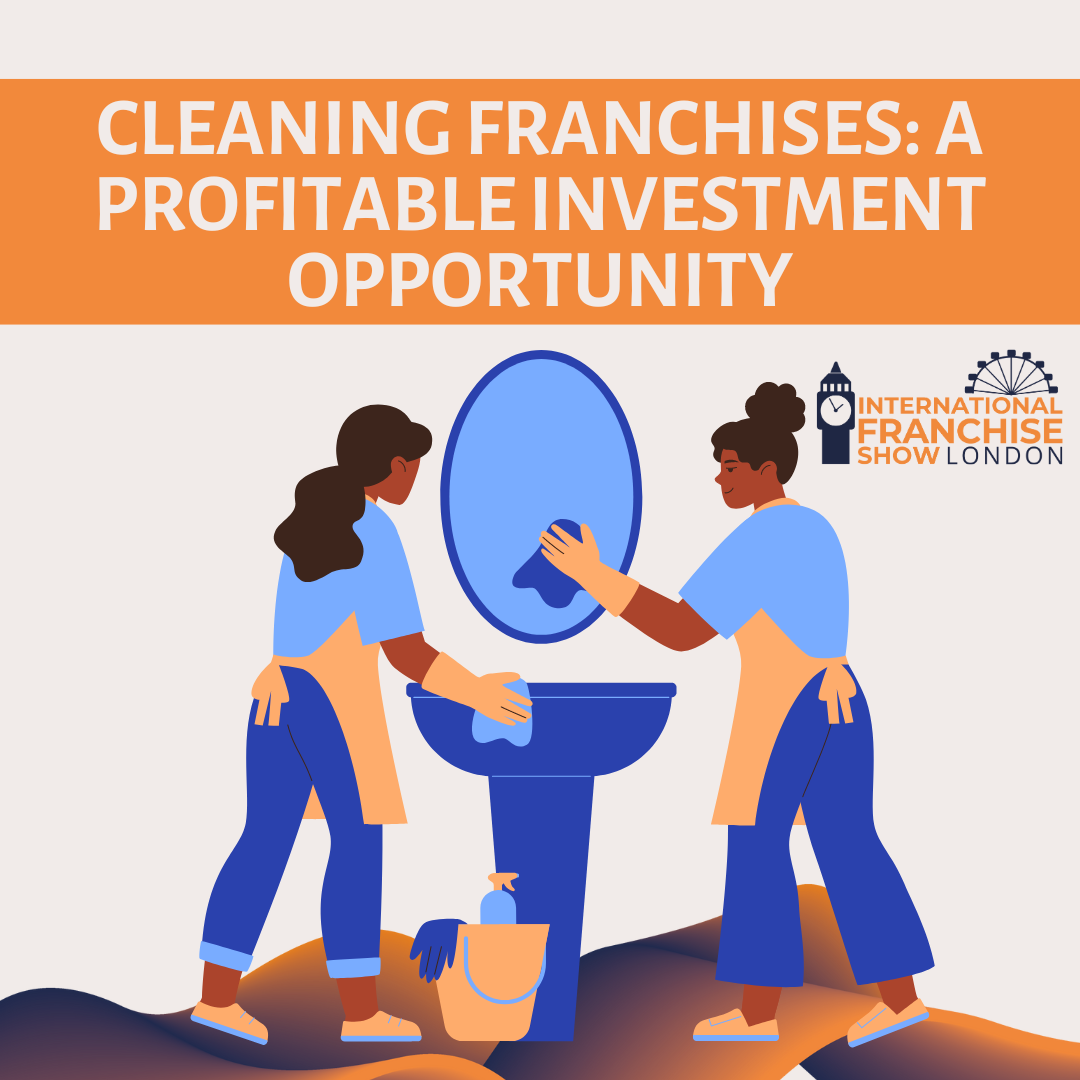 Investing in a business venture requires careful consideration of market trends, growth potential, and profitability. One sector that has consistently proven to be a lucrative investment is the cleaning industry. Cleaning franchises offer a unique and compelling opportunity for aspiring entrepreneurs to enter a thriving market with a proven business model. In this article, we will explore the reasons why cleaning franchises are a wise investment choice.
Booming Demand for Professional Cleaning Services:
The demand for professional cleaning services continues to soar, driven by both residential and commercial customers. In today's fast-paced world, people are increasingly relying on outsourcing their cleaning needs to specialised service providers. Cleaning franchises provide a convenient and reliable solution for individuals and businesses seeking high-quality cleaning services. The steady and growing demand in this industry ensures a consistent customer base and long-term profitability.
Established Brand Recognition and Reputation:
Investing in a cleaning franchise grants you the advantage of an established brand with a proven track record. Well-known cleaning franchises have already invested significant time and resources into building their reputation and customer trust. This brand recognition gives you a competitive edge in the market, attracting customers who value reliability, professionalism, and quality. By aligning yourself with an established franchise, you benefit from instant brand recognition and a solid customer base.
Proven Business Model and Support System:
Starting a business from scratch can be overwhelming and risky, particularly for inexperienced entrepreneurs. However, investing in a cleaning franchise provides the advantage of a proven business model. Franchisors have already refined their operations, streamlined processes, and established successful marketing strategies. They provide comprehensive training and ongoing support, guiding you through every aspect of the business, including operations, marketing, and customer service. This support system minimises risks and increases the likelihood of success.
Purchasing Power:
Franchisors can negotiate favorable deals with suppliers, enabling franchisees to access cleaning equipment, products, and supplies at lower costs. This advantage translates into higher profit margins and increased competitiveness within the market. Additionally, the franchise network provides opportunities for sharing best practices and collaborating with fellow franchisees, fostering a supportive and knowledge-sharing environment.
Scalability and Growth Opportunities:
Investing in a cleaning franchise allows you to tap into a scalable business model with ample opportunities for growth. You can start with a single unit and expand your operations by opening additional locations or servicing a larger customer base. The franchise system provides guidelines, tools, and support to facilitate expansion, allowing you to maximise your returns on investment.
Investing in a cleaning franchise offers numerous benefits, including a thriving market, established brand recognition, a proven business model, and comprehensive support. The cleaning industry's increasing demand and the convenience it offers customers make it a profitable and sustainable investment opportunity. By joining a reputable cleaning franchise, you gain access to a well-established brand, training, and ongoing support, allowing you to navigate the market with confidence and unlock the potential for long-term success and profitability.