Flexible franchising opportunities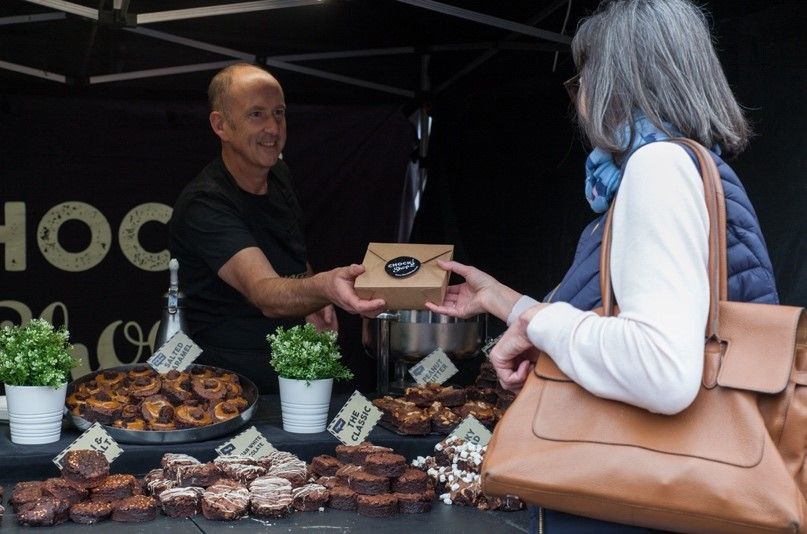 Franchising offers people a business opportunity, which has been tried and tested with guaranteed results, removing the fear factor of starting your own business.
There are many different franchising options, be it digital, fixed premises or mobile franchises; each offer brilliant options to potential franchisees.
Having a flexible franchise opportunity gives you the freedom and independence to take control of your working life. One example of a mobile franchise is Chock Shop, a luxury chocolate brownie company, our franchisees get to travel to some incredible events and festivals up and down the country. They have the freedom to have long holidays away during the quiet period, spend real quality time with their families, as well as including them within the business.
"When I first started Chock Shop, it was magic! Travelling all over to these incredible events selling our amazing product. This is such a fun job, most importantly something I could include my family in, taking my now, not so little boy to music festivals/ food festivals/ family days out!" Greg Shearman MD
Having a mobile franchise, where you travel means, you don't have to pay business rates on fixed premises, you aren't tied into one building. You have the opportunity to explore different venues, shows and experiences on a weekly basis, making every single week exciting. You will meet so many lovely people, making real friends for life, it truly is such a sociable job!
Franchises have become work savvy, utilising the flexibility of our mobile franchising options, not having to juggle working 9-5, 5 days a week, being able to choose their own availability and making admin time work around family life. There is so much scope for franchisees to expand and grow, multiplying events and gaining secondary areas, taking the business to new levels.
Some franchise models are based on territory areas/county regions meaning you are close to home and family!