Food & Beverage Industry: Is It The Right Industry For You?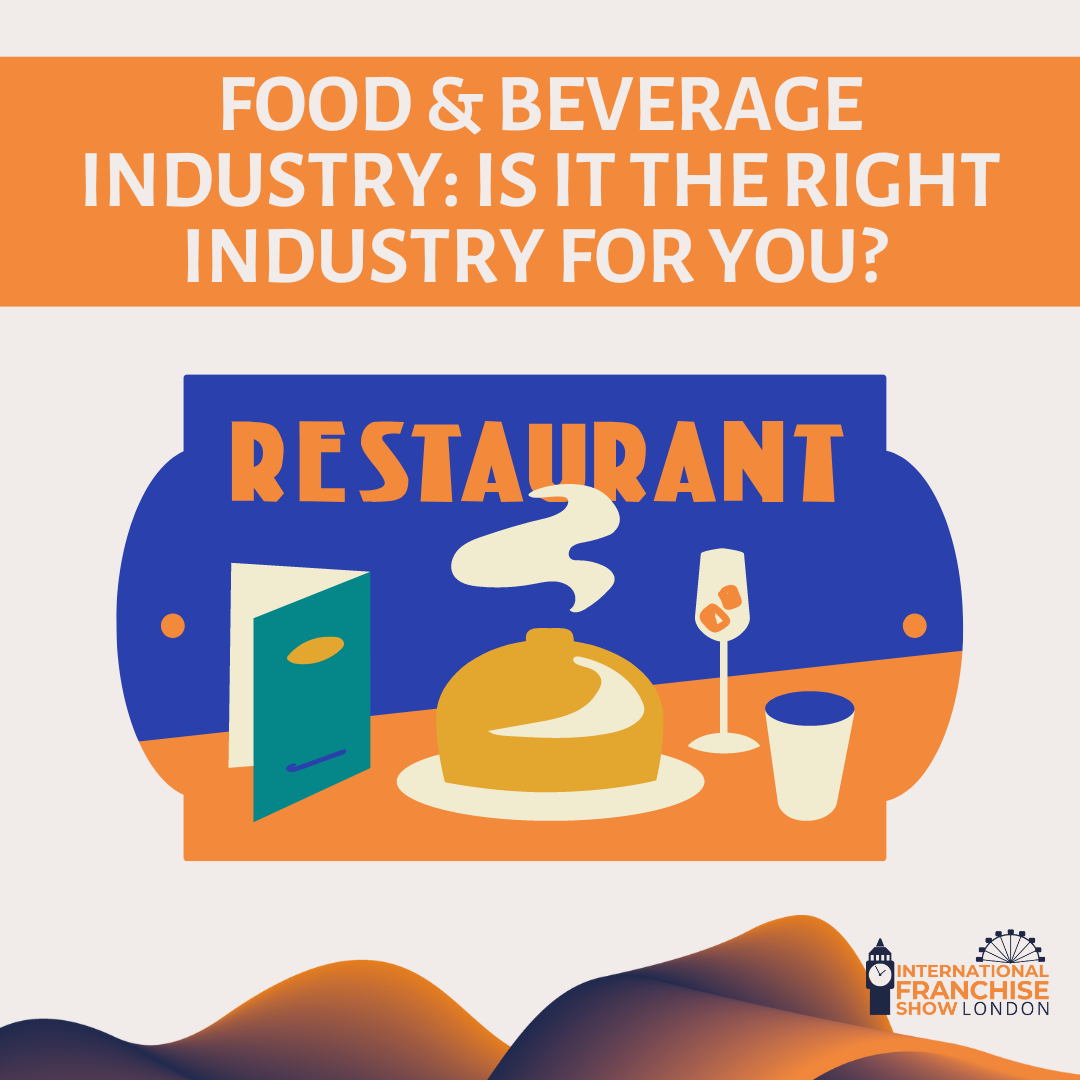 The food and beverage industry has grown immensely over the years. It's no lie that the industry has been doing well for decades. Even throughout economic fluctuation the food and drink industry remains resilient, maintaining steady growth. The industry accounts for 7% of GDP and achieves a turnover of £80 billion a year.
In the past few years we have seen a massive increase in sustainable and healthy food options as well as a rise in Asian cuisine franchises. Consumers have become more health conscious and are thus looking for healthier options from their favourite restaurants.
Although the food and beverage industry seems like a fairly straightforward and foolproof industry to head into, the industry does have a failure rate of 15.5%. Opening and owning a restaurant is often riskier than other new business ventures in the UK. This is why it is important to take into account the following:
Commitment to the business: Perhaps the most vital part of owning and developing any business is that you will need to be committed and passionate about the new business venture.
Feasible plan: When starting your franchising business journey you will need to develop a solid business plan to ensure operations run smoothly.
Hard work: Owning a business is hard work. You need to be prepared to give your all to make the business successful.
Sufficient capital: Another big factor of buying a franchise is ensuring that you have enough funds to purchase a franchise and keep it afloat.
Time: It's no surprise that your new business will take up a lot of your time. If you're interested in owning a franchise, you need to be prepared to devote all your time to guarantee the success of your business.
Although owning a franchise takes a lot of your time and effort, any new business venture does. So, if you're interested in starting your franchsing journey visit The International Franchise Show on 12th & 13th April 2024 to find your next business opportunity.