Founder of Women in Trade Magazine creates the first annual global event to celebrate every woman who works with a tool.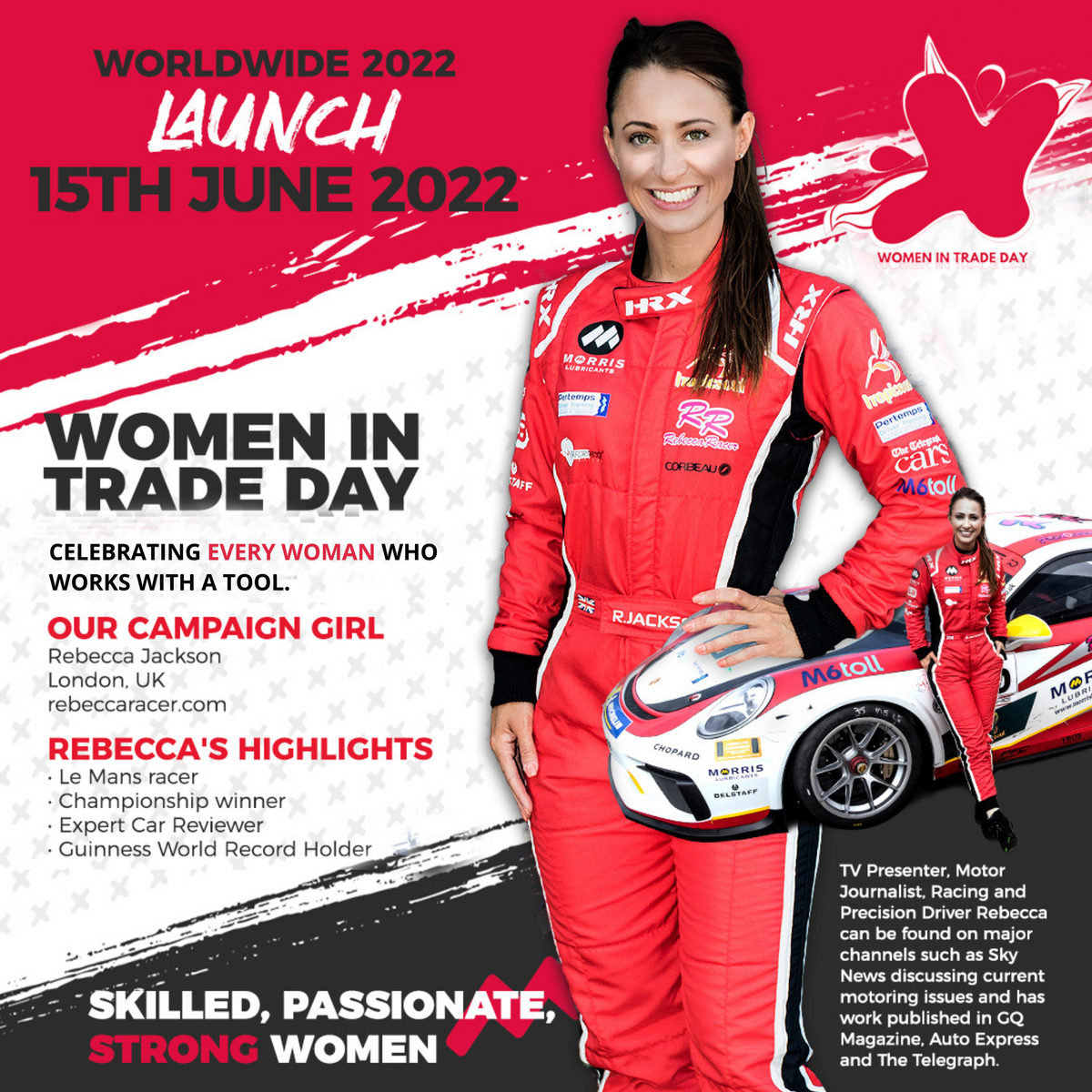 This will be the first annual Women in Trade Day to be recognised and celebrated across the globe.
Worldwide, on 15th June 2022, the founder of Women in Trade magazine will institute a female-empowering event. The inaugural Women in Trade Day (Worldwide) (WITD) will be the first annual global event recognising every woman who uses a tool to do their job, whether it be a pen, hammer, brush, dancing shoes, or microphone, their tool could be ANYTHING!
WITD is the brainchild of Janet Kirlew, who founded Women in Trade magazine back in 2013, intending to support and empower women who work in all different kinds of trades. It's a force of women coming together with different skill sets for trades like manufacturing, education, construction, fashion, food, media, STEM and many more professions.
Janet says, "In 2012, I moved to a new area and wanted to find women to dress my windows, plumb in my washing machine, and do electrical work on my property. I knew a few outstanding tradesmen, but the feminine approach was more appealing. I started to wonder where these women were and how I could hire them. After a fruitless search, I knew I had to do something about it."
Janet's first thought was to compile a list of female tradespeople to share with others. She found inspiration in real-life stories of those who worked in various trades; then, the idea developed into the Women in Trade magazine.
Janet also produces and hosts a podcast called "Women in Trade: The Hats are Off!" This podcast launched on Spotify during the pandemic in early 2021 and features interviews with women from different trades. They share how they got into their line of work and talk about their experiences working and running businesses. The show also addresses their well-being and the mental health issues at work.
She says, "I love the way the women open up about their journeys. The more I speak with them, the more I get to find out surprising things."
In the wake of Women in Trade's success, Janet came up with the idea of a special day to celebrate women worldwide who work in a trade.
"Thank you to all the women who keep our roads clean and safe, stop our walls from caving in, keep our aircrafts tip-top, and work behind the scenes."
WITD will be the first official day recognising and showing appreciation for the work done by women across all trades. It also acknowledges how we have overcome the barriers that women face.
Our hashtag for this day, #removingblocks, is about celebrating the steps we have taken to improve women's opportunities in trade while acknowledging that there is still work to be done — in many countries around the world, women still face significant challenges to achieve their goals.
Blocks to success can be at a societal level, but they can also be experienced in the more personal arena of mental health and well-being. How we negotiate these other kinds of restraints can dictate how we progress in our careers.
Women in Trade Day (Worldwide) is a positive call to action to highlight how far we have come, celebrate our successes together, and inspire the next generation to learn a trade. We're also celebrating the businesses and service providers creating more opportunities for women.
Ways to get involved
Send photos to Women in Trade
Just take a picture of yourself holding your favourite tool, even one as simple as a pen. Explain why this tool is important and what it is used for. Perhaps, you have a story to tell about how this tool has changed your life or someone else's. Please submit high-resolution portrait images that you would be proud to see featured on our website or social media. Send the images to hello@womenintradeday.co.uk and include your name, social media handles, and the details of your job. To learn more about the guidelines for acceptable images, please contact us before taking your photo.
This year's event 2022 will be online only due to the uncertainty of Covid. We are planning physical events for for 2024.This year's event 2022 will be online only due to the uncertainty of Covid. We are planning physical events for for 2024.
Campaign competition – the face
Each year we will choose a woman to be the face for that year. If you feel you would be a strong candidate to represent WITD in 2023, please get in touch, share your picture with the caption #WITD2023, and tell us why you should be chosen.
To keep up to date with what's happening, see womenintradeday.co.uk​​​​​​​
ENDS