Franchise Innovation and Unique Concepts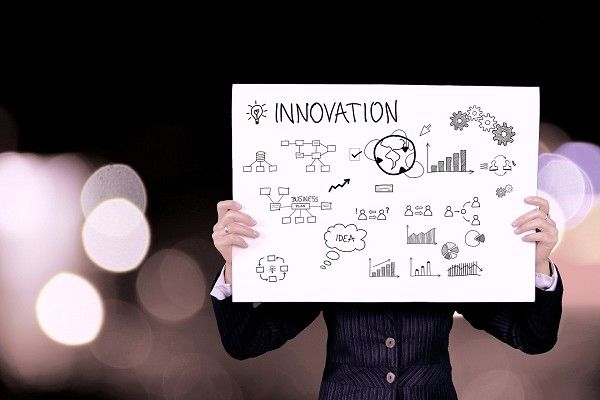 Adoption of innovation can be tough in such a turbulent economy. Coronavirus lingers and Brexit looms, but many entrepreneurs have seen this year as the perfect opportunity to innovate.
Whilst others have hibernated through the storm of 2020, savvy entrepreneurs have taken the spotlight in becoming their own boss or pivoting their franchise operation.
Franchise innovation is a term one may not couple together due to the inherent risk averse nature of operating a tried-and-tested franchise model. However, surprisingly we've seen a number of changes within the franchise industry and a lot of unique franchise brands bringing something new and exciting to market.
Popular African inspired food franchise Afrikana Kitchen, has been dishing up a host of 'at home' meals delivered straight to your door via Just Eat and their own store delivery options. Each restaurant provides a unique experience creating the perfect ambience from the intricate and breathtaking artwork, to the beautiful African sounds running through the stores. From starting out in the West Midlands in 2018, Afrikana Kitchen has come a long way, with stores soon appearing in nine more locations across the UK!

The fitness industry is also a sector that has been under significant strain from the effects of coronavirus. Last year the fitness sector was valued at £5 billion according to The Leisure Database and continues to innovate and adapt to changes in the economy. New gyms and fitness studios pop-up across the UK offering something new for consumers. We've seen 'Hot Yoga' trends and 'HIIT' classes take the stage, but one company offering a different approach to this sector is Studio Figura.
Already a worldwide success, Studio Figura is a women's only body sculpting concept that offers a unique approach to fitness and skincare bringing outstanding results. Each studio is equipped with the company's own innovative body modelling devices, and aesthetic cosmetology treatments, which uses advanced technology designed specifically for the female body, face and skin needs, along with one to one specialist support and nutritional guidance.
Moreover, whilst commuters save on travel fees, the rising costs of home energy bills subsequently negates this saving. Independent energy consultants, Energy Direct, help to reduce business utility bills through comparison savings. Launched early November is their new Scan 'n' Quote platform which makes it even easier to save on utilities. All you need to do is head to their website (www.scanandquote.co.uk), choose your utility and upload your bills to start saving. This is a great, quick and easy way for franchise brands to reduce the rise of home-working bills, and best of all the platform is completely free.
Another unique concept is Funerals by Design, a franchise that has endless revenue streams and business generation guaranteed. Funerals by Design offers clients a pre-paid funeral plan to help their last desires come true. The client base is literally everyone and anyone in the UK! They offer a comprehensive training plan and varied low-cost franchise options to help you get started in becoming your own boss.
2020 has given us a lot of time to reflect on future plans and outlook, and as sectors become saturated and trends fall out of fashion, more entrepreneurs will look to bring their ideas to fruition. You can explore all these brands and more unique franchise concepts at the UK's biggest International Franchise Show, April 9th and 10th at ExCeL, London. The franchise show is the perfect place to discover up-and-coming concepts, exciting brands and provides you the platform in becoming your own boss.
Get free tickets to the International Franchise Show at: www.thefranchiseshow.co.uk or simply click the link.