13 May 2021
Franchising: the low-risk path to becoming your own boss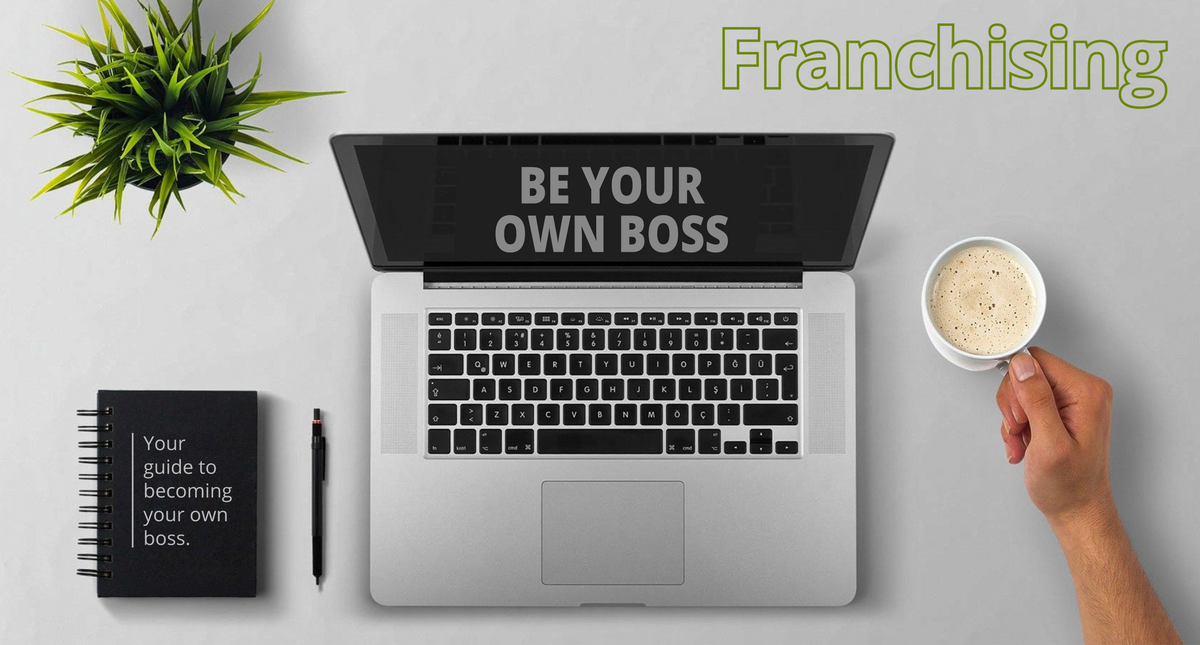 2020 has given us all the opportunity to reflect on future goals. Despite economic uncertainty, the department for Business Energy and Industrial Strategy (BEIS) reported a private sector business population increase of 1.9% compared to 2019 figures. BEIS also reports the proportion of employees in business has fallen since 2000, indicating this is down to the growth in self employment. The appetite for becoming 'your own boss' is a growing trend, but what are the risks and how do you minimise those risks?
Research into start-up failure rates generates some scary stats, with around 20% of new businesses failing in their first year, and 60% going bust in their first three years. Largely down to poor planning, location and weak market analysis. Even if the business plan is polished and appetite is there, business costs can spiral out of control, and if one doesn't have the financial safety net to absorb unpredicted costs the company will inevitably fail. Even well-known entrepreneurs like Elon Musk and Steve Jobs have both faced the brink of bankruptcy when starting out.
Savvy entrepreneurs spend time researching, gathering the capital, seeking advice and carrying out market research prior to venturing out alone, but even so there is no such thing as a no risk option. One route proven to minimise risk is to purchase a franchise; owning and operating an already established business model. Coined a 'business-in-a-box' franchising gives you the flexibility to be your own boss, whilst providing an abundance of support, training and expert advice to ensure your franchise is off to a flying start.
'Holding your hand each step of the way'
It doesn't stop there, owning a franchise means you'll receive ongoing support, marketing and training to grow your franchise business. Transparency in costs means you'll know exactly how much you'll need to invest and what percentage of fees and royalty costs you'll need to contribute each month. Furthermore, many franchises offer their own loans and support when starting out. Banks also see many franchises as a low-risk option, and some have their own divisions dedicated to franchising. With franchises ranging from under £10k right up to over £500k there's an option to suit everyone with the ambition of becoming their own boss.
If you're an entrepreneur looking at franchising as a viable option to becoming your own boss make sure you carry out your due diligence, research the market, gather information and think about what motivates you. Choosing a sector you're passionate about will more than likely increase your determination and dedication to making it a success.
To find out more about franchising head to www.thefranchiseshow.co.uk and register for FREE ticket(s) to explore over 250 brands across over 30 different sectors at the UK's biggest International Franchise Exhibition, October 1st and 2nd at ExCeL London. Or explore relevant links below for advice, exhibitors and speakers at the event 👇
✅ Seminars
---
The International Franchise Show is Britain's largest exhibition showcasing a diverse range of SMEs, PLCs and Master and Multi-Unit franchise brands from across the world. Operating for over 12 years, The Franchise Show is a staple event for 10,000 entrepreneurs who attend the show each and every year.