The Growth of the Fast Food Industry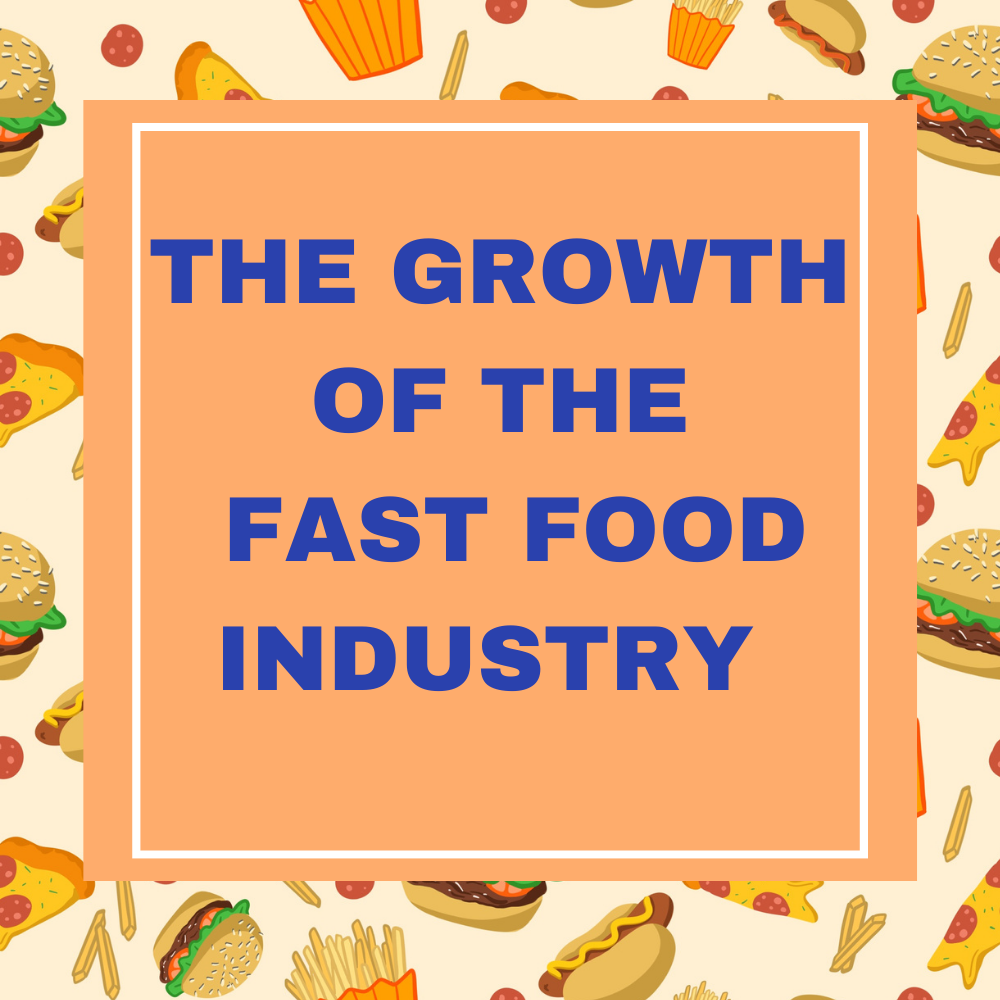 The Growth of the Fast Food Industry
The fast food industry has experienced large growth in the past few years due to the impact of covid. Online ordering had increased and so did the desire for digitised menus and online restaurant information. IBISWorld reports that between 2017 and 2022, the industry has seen a growth of 1.3% on average each year. This year, the market size, measured by revenue, sits at £20.6 billion in the UK. The market size is also projected to increase by 9% this year alone. Additionally, the takeaway and fast food industry is ranked 1st in the UK in the Accommodation and Food Service Activities industry by market size. All of these statistics point to the previous and continual growth of fast food companies.
Growing each year, the following are some of the biggest companies taking the fast food and takeaway industry by storm in the UK:
McDonald's

Starbucks

Subway

Yum! Restaurant Holdings (KFC, Pizza Hut, Taco Bell, The Habit Burger Grill)

Dominos Pizza
But what, we might ask, affects the growth of the fast food industry? Many things come into play here, especially economic factors.
Economically speaking, fast food restaurants have to consider their labour costs. Depending on the size of their establishment they need to have a reasonable number of employees without exceeding the amount they can pay in worker costs. Fuel costs are also a recent concern for some businesses in the UK. But generally speaking, companies that offer takeaway options or rely heavily on this to make sales have to consider their drivers' fuel expenses and how they compensate for this. Another significant factor is the price of key ingredients. When these go up, businesses need to consider how this plays into their overall expenditure. A more recent issue in the UK specifically is supply chain issues due to Brexit. These things can affect the growth and profitability of fast food and takeaway companies.
Another question we might ask then is where are there opportunities for growth within the industry? Nowadays there is a larger focus on healthy food options and a greater awareness of lifestyle factors. New legislation was introduced in April 2022 that stipulates that larger restaurants, takeaway chains, and coffee shops must display calorie information on their menus. This includes online and physical menus, food labels, and food delivery platforms. It must also include the daily recommended calorie allowance. This was introduced as a strategy to tackle obesity and also allow people to make more informed and healthier food choices. This can be taken advantage of by food companies providing healthier options.
Other significant trends that might increase the industry growth include the consideration of vegetarian and vegan options. More and more people are choosing to adopt alternative diets to help protect the environment and tackle climate change. Some of the top vegan franchises in the UK include HUMPIT Hummus, Flower Burger, and Tossed.
Another trend worth considering is the expansion of food delivery services within fast food establishments. Some offer in-house delivery while others collaborate with places like Uber Eats, DoorDash, and Deliveroo amongst others. This makes the business more accessible to in-person and at-home customers.
In conclusion, taking into consideration the economic and social factors that can impact the success of food establishments is increasingly important when tracking industry advancements. The fast food and takeaway industry has grown at an exponential rate and continues to show promise for the years to come.