23 Apr 2021
How the Pandemic has had a Positive Impact on the Cleaning Sector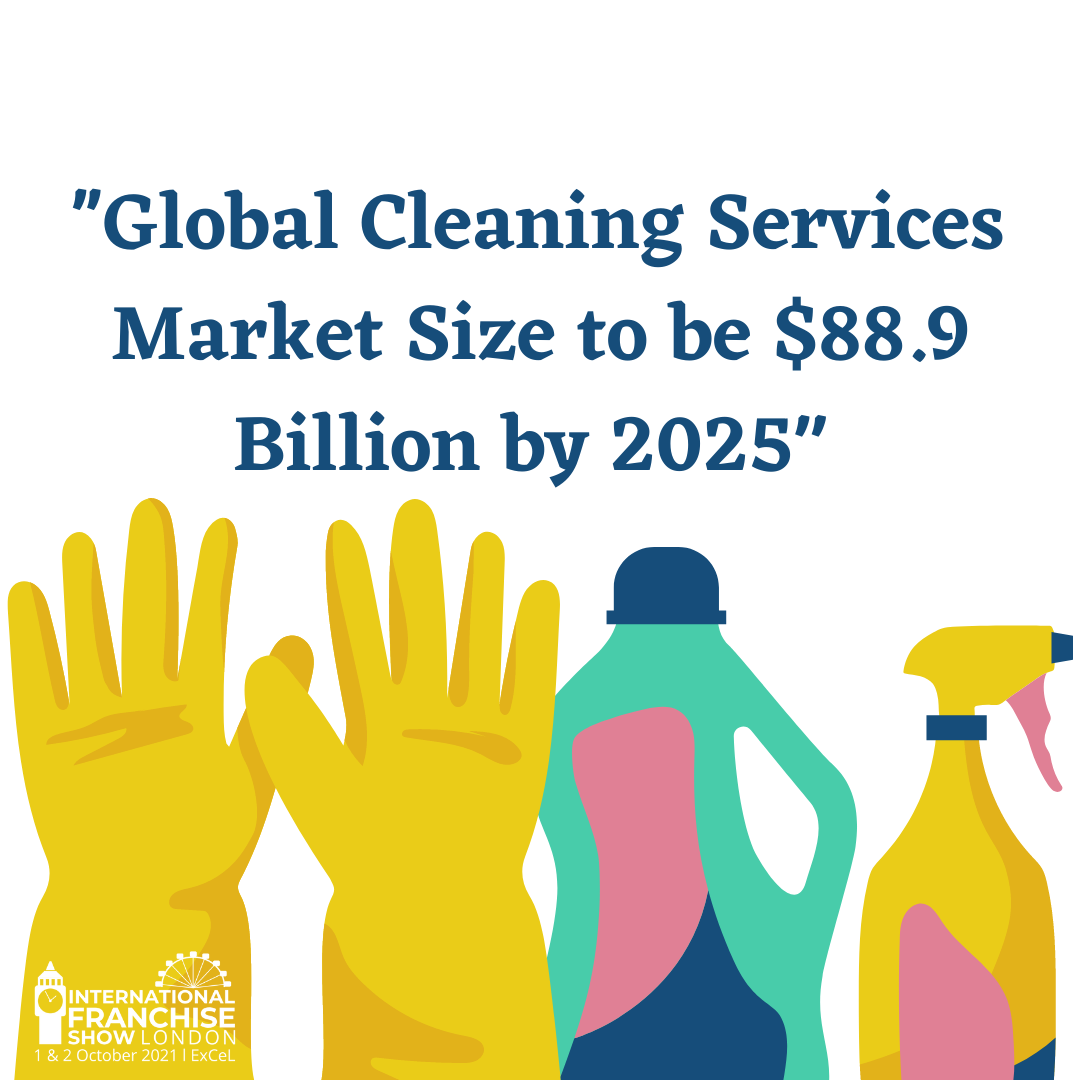 Cleaning has been at the forefront of the pandemic, with the cleaning industry being widely acknowledged in the role companies have played in containing the outbreak through cleaning homes, workplaces and public spaces.
The response from the pandemic has created a shift for many in their cleaning routines. Infact, a Mintel, 2019 report found that 50% of adults have increased their use of household cleaning products in the week of April 9-16th 2020 alone.
The market has seen such a surge in demand, that the global cleaning services market is forecasted to reach $88.9 billion by the year 2025, Beroe Inc claims. This figure is substantial in comparison to that of 2019, where the market size stood at $60.25 billion.
DataIntelo published a market research study on the industrial cleaning services market, consisting of a detailed market analysis, including the impact which COVID has had on the industry. The study also details a comprehensive competitor analysis of the leading parties within the industry, listing Jani-King amongst the major players.
The Kings of Clean
Jani-King, giving themselves the title "The Kings of Clean", has remained the largest commercial cleaning franchise company in the world since 1969. The company boasts over 8,500 franchise owners across the globe.
Jani-King was noted to be the #1 Commercial Cleaning Franchise Company for 23 years running in 2010. The company has played a large role in bringing the dreams of many franchisees to reality, with their can-do attitude of "the sky's the limit".
With the pandemic creating an unusual surge in the home cleaning industry and cleaning services industry, Jani-king isn't the only brand to have seen a substantial increase in profits…
Fantastic Services
Fantastic Services boasts to have six franchisees on their platform who have achieved in excess of £1 million in turnover, with a recent announcement of their ambition to create 1,000 millionaire franchises over the next decade.
Shortly after, Fantastic services won an astonishing four prizes at the 2020 AFA awards. These awards highlight the important contributions to the overall growth and development of the franchising industry. This year Fantastic services was recognised in four categories:
Franchisee of the Year – Golden Award

Best Franchise Support – Silver Award

Franchise Leader of the Year – Silver Award

Outstanding Franchise Marketing – Silver Award
Rune Sovndahl co-founder and CEO of Fantastic Services mentioned how the pandemic has created a surge in people starting their own businesses and his plans post-covid. The CEO plans to buy more small businesses and expand the company's portfolio in becoming the Uber of home services.
Who else thrived during the pandemic?
As the demand for cleaning services increased largely during the pandemic, one of the largest franchisors of cleaning services in the U.S., Servpro has seen an influx in interest. They expected to earn as much as $300 million in sales from coronavirus-related cleaning services in 2020.
Sources
https://www.homeclean.co.uk/uk/franchises.html
https://www.janiking.com/2021/03/want-to-start-a-cleaning-business/
http://chtmag.com/cleaning-industry-assesses-the-effects-of-coronavirus/
https://www.efci.eu/activities/efciscovidactions/
https://www.janiking.com/2021/01/popular-jani-king-franchisee-goals-and-how-to-achieve-them/
https://bisouv.com/uncategorized/4672409/industrial-cleaning-services-market-2021-will-reflect-significant-growth-in-future-with-size-share-growth-and-key-companies-analysis-coverall-jani-king-jan-pro-ocs-the-cleaning-services-group-2/
https://ksusentinel.com/2021/04/21/industrial-cleaning-services-market-size-status-global-demand-and-opportunities-2020-to-2026/
https://reports.mintel.com/display/1058937/?fromSearch=%3Fargs%3D%252Fhomepages%252Fdefault%252F%26freetext%3Dcleaning%2520services%2520industry%26start%3Dredirect
https://www.prnewswire.co.uk/news-releases/global-cleaning-services-market-size-to-be-88-9-billion-by-2025-says-beroe-inc-872746251.html
https://www.thisismoney.co.uk/money/smallbusiness/article-8769431/Fantastic-Services-boss-want-create-1-000-millionaire-franchisees.html
https://www.franchise-uk.co.uk/management/fantastic-services-wins-four-prizes-2020-afa-awards/