26 May 2021
Learn from the best: the food franchises who have excelled despite the lockdown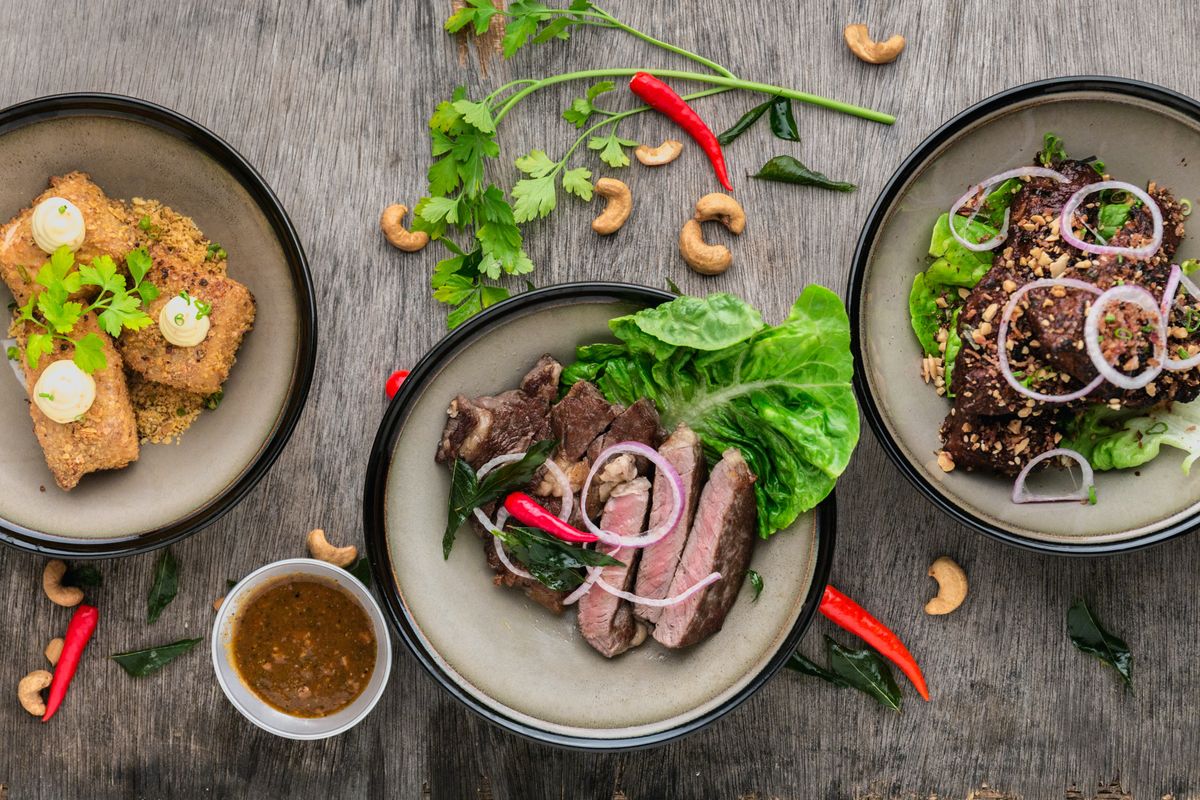 The 17th May was highlighted in many calendars as a time we could finally get out of the cold outside dining and into warm and cosy establishments. While this is great news, it is said that almost 10,000 pubs, clubs and restaurants closed permanently due to COVID and the UK restaurant sector net borrowing stood at £31.7 billion in April 2021 according to the Office for National Statistics. This is the second highest borrowing in April since monthly records began nearly two decades ago, with figures being £15.6 million lower in the same month in 2020.
While the 'exit' roadmap is marking the ease of lockdown restrictions, those businesses who saw troubling times are now able to open their doors and allow for a more 'back-to-normal' dining experience.
While many businesses saw COVID as a time of closures, many food operations saw success. Food franchise companies such as Love Brownies, Boom: Battle Bar, Fireaway Pizza and Afrikana Kitchen saw business opportunities, and have escaped the pandemic with new exciting plans on the horizon.
Love Brownies
Brownie specialist Love Brownies are a cafe which has won multiple awards for their brownies, priding themselves on using the 'best possible ingredients' and giving the 'utmost love and care'. In fact, they have now opened their thirteenth branch in their 10 years of operation this year.
Love Brownie commented on their newly opened Bristol store, Chantal said:
"We can't wait to open Love Brownies Bristol, it's a fantastic location and we are anticipating a busy summer."
Love Brownies were incredibly popular even before the pandemic:
"It became apparent that Love Brownies needed to expand. Our online sales have skyrocketed in the ten years since offering gifted brownies online…
… We now have our fourth kitchen and we need [an] even bigger [premise] to accommodate our increase in sales. We took decisions earlier this year to expand through franchising the business, and things seem to be going full steam ahead in the right direction as we move into our fifth kitchen"
Boom: Battle Bars
After opening their first two branches in Norwich and Cardiff, with great success, Boom Battle Bar took the opportunity to open a new adventure bar in Eastbourne. The bars offer everything but typical pub games; axe throwing, beer pong, electric darts and crazy golf are all available for keen adventurers alongside food and drink. The bar even announced plans to introduce various other unconventional games throughout the coming year.
Founder and CEO Elliot Shuttleworth comments on the nature of their business saying:
"I completely see that axe throwing might raise an eyebrow, but we have strict rules about participation''.
The new bar in Eastbourne is also due to create around 40 jobs for the local area in a:
"safe environment that is all-inclusive; full of memories to last a lifetime".
Fireaway Pizza
Pizza extraordinaire Fireaway Pizza, another exhibitor at the International Franchise show, is set to have 100 stores by the end of 2021. Their plans include opening 25 new stores in the next 25 weeks. Since they launched their first store in 2015, they have opened 55 sites across the country, with locations in France, Germany, the Netherlands, Canada, Bangladesh and Pakistan.
The franchise founder and CEO Mario Alepp initially wanted to start a SUBWAY® franchise, which gave in-part for their idea of the way they serve their delicious pizzas. The pizza food franchise gives the customer the choice between four pizza bases, four meat toppings, four different cheeses, and 20 topping options. Even better - the price is the same no matter how many toppings you choose!
Afrikana Kitchen
The African inspired cuisine restaurant Afrikana Kitchen was finally able to open a £25,000 restaurant premises in October 2020. While the renovations were due to begin in November 2019, lockdown restrictions caused significant delay. At the time, franchise owner Jahed Ahmed commented on how they were looking forward to finally launching this store:"It has been close to a year [since] this project began and things obviously got delayed due to the pandemic. We stopped work in March and started up again in the summer. It is great to be finally opening."
The first Afrikana restaurant opened in Aldridge over two years ago. Their store in Blackburn, which was set to be a 70 seater restaurant, opened in April this year, which is one of seven other franchises opening in the coming years. The most recent store is in Cardiff, they are now looking to open further sites in Barkingside, Stoke-On-Trent and Middlesbrough in 2021.
Sources:
https://www.investorschronicle.co.uk/news/2021/05/25/markets-live-25-may-restaurant-recovery-west-end-revival-and-more/
https://www.bristolpost.co.uk/whats-on/food-drink/love-brownies-open-bristol-caf-5399286
https://www.franchisesupermarket.co.uk/love-brownies-continues-franchise-expansion
https://www.lancashiretelegraph.co.uk/news/18830336.first-look-inside-new-african-food-restaurant-bringing-20-jobs-blackburn/
https://www.bbc.co.uk/news/uk-england-oxfordshire-55827066
https://news.sky.com/story/covid-19-how-many-pubs-restaurants-and-clubs-closed-their-doors-permanently-in-2020-12194754