20 Sep 2021
Making The Most of Franchise Exhibitions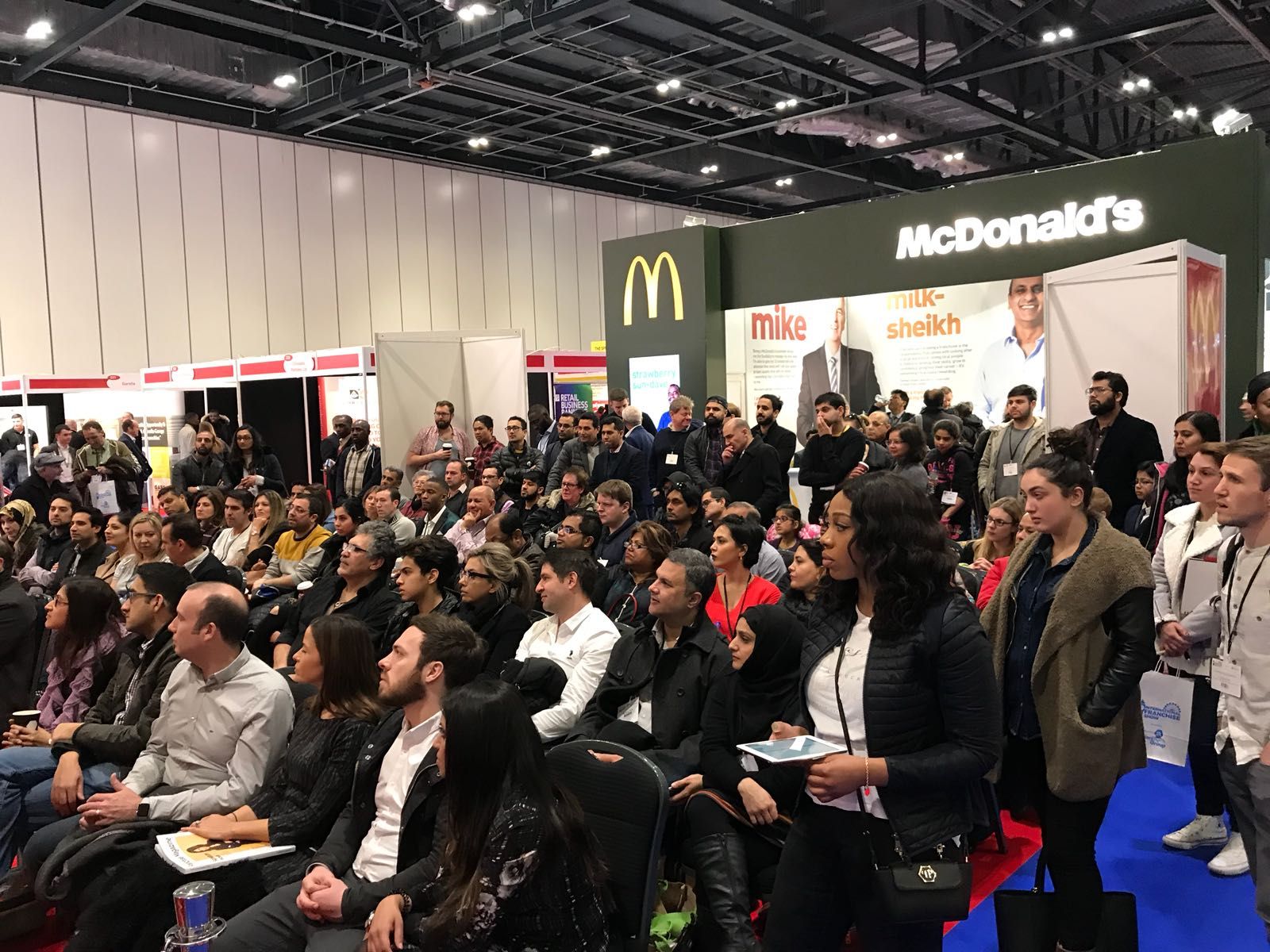 Attending the International Franchise Show at London ExCeL is the perfect place to start your boss journey. You've stepped foot in the biggest and best franchise event in the whole of the UK! Showcasing over two hundred national and international brands you'll certainly be spoilt for choice! Now is your opportunity to ask those all important questions, clear your mind and grasp hold of that freedom feeling.
We've picked out our top 10 tips to help you make the most of the exhibition below:
1) Plan and Target
The first thing you should do before attending a franchise exhibition is to plan!
At franchise exhibitions you'll find hundreds of brands ranging from food to cleaning franchises and everything in between. The exhibition itself can get very busy with often little time to make your pitch. We suggest heading to our website and booking a meeting with the brands that most appeal to you, that way you'll have the time to arrange and plan your meeting prior to the event.
2) Seek out opportunities
A lot of exhibitions offer a variety of extra features such as 1-2-1 appointments with industry experts, facilitated networking, master license matchmaking services, franchise zones or pavilions, and VIP guest areas. Check out all the features on offer via the website so that you can plan in advance.
3) Stay in the Loop
Follow the shows' social media accounts to keep up to date with speaker announcements (on both days), key information, new brands/ sponsors and everything else you need to know. Exhibitions will usually release important information via social media channels, emails or via press releases. In order to be the first to know, make sure you follow key social media accounts or better still sign up to the newsletter.
4) Know Your Pitch
Prepare a 60 second pitch. Essentially sell yourself and network with as many brands that fit your interest.
5) Prepare Questions
Formulate a checklist of what you want from a potential franchise. Use the checklist to branch off questions that meet these requirements. Think of this as what you want work-wise. Are you happy working weekends and travelling to a variety of destinations, or are you profoundly destined to work in one location with a lucrative schedule that allows you to manage out of work commitments. Perhaps you have other aspirations…
Whatever you seek, be sure to have a set of questions ready that answer your checklist – don't be afraid to say 'no thanks' if the opportunity isn't right for you. Allow time to reflect, and if the opportunity confirms your ideal franchise also don't be afraid to proceed to the steps.
6) Attend Seminars, Workshops and Advice Zones
Expand your knowledge by attending free seminars, clinics and advice zones from some of the best-known experts in the industry. Gain inspiration from keynote speakers, motivation from franchise entrepreneurs, and broaden your horizons through advice workshops, you'll be driven to start-up your venture in no time!
7) Think!
Exhibitions of any kind can sometimes be quite overwhelming, especially if you're not set on a particular business area. With franchises ranging from under £10,000 to over £500,000 investing in the right opportunity can be a daunting thought. Think about what your aspirations are. Where do you see yourself in 5 years' time? What are you hoping to achieve? And most importantly reflect on what drove you to consider franchising in the first place; was it a particular brand, or a bunch of companies that all have something in common.
Whatever your budget is, ensure you take ample amounts of breaks throughout the day to recap on the conversations you've had, and weigh-up the best franchise opportunity for you.
8) Embrace the Unknown
This one's a real curve ball! Maybe you've come across a brand, which you hadn't ever considered – don't act on impulse, be open-minded. Perhaps there's a brand that offers an exciting opportunity that fits your criteria, or maybe there's a new franchise that offers something new to market. Whatever it is, maintain an open mind, you might just be thrown a wildcard.
9) Allow Time
A no-brainer! Ensure you have given yourself enough time to visit prospects, don't leave anything to the last minute, factor in talks, seminars or any other features and plan your networking accordingly.
10) Make Notes
So, you've attended all these great talks, picked up lots of information and expanded your knowledge, you're now ready to leap into the world of franchising, right? Maybe not…
A few weeks after the show you've most likely forgotten a lot of information gained at seminars or advice clinics. Bring a notepad and pen to scribble down key tips or interesting facts you learn. Even if you don't have a notepad or a pen, pick one up!
Once the show is over and you have all the information you need, you've weighed up possible investments and have a pool of potential franchises – follow up. Call or email, to plan the next steps. Don't be alarmed if you're contacted for follow-ups too; franchisors will be keen to hear from interested candidates. Have your notes ready and discuss the next steps to becoming a franchisee with your perfect franchise.