Opportunities or Trends Within The World of Franchise Businesses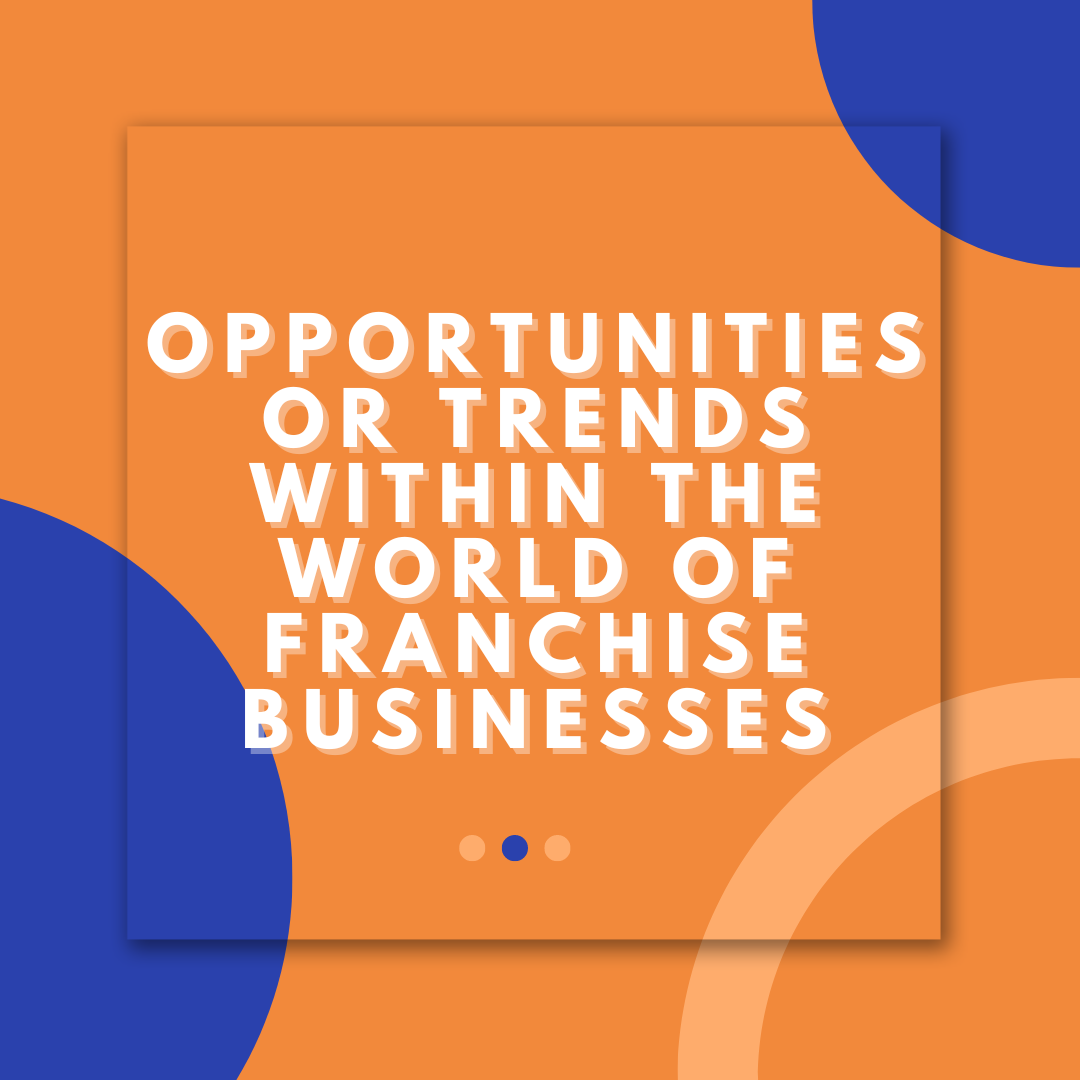 The franchise industry has taken the world by storm. If you are considering investing, franchises could be a good way to go. Just a few of the advantages of franchising include higher success rates, lower investment costs, access to financial funding and a proven business model.
The franchise industry is heavily influenced by trends. Trends are important as they allow organisations to break the boundaries of the market as well as encouraging creativity within the industry with new ideas being brought forward. Trends have a habit of changing and updating incredibly quickly, so it is important to understand trends and how they can add value to your franchise so that you can stay ahead of the game.
According to Forbes, one of the main trends franchises will face in 2023 is that businesses that have a purpose will flourish more than the businesses without. So what does this mean? This means that businesses and organisations that are choosing to support and implement environmentally friendly options are getting more recognition from their demographic. Consumers are generally becoming more eco-conscious and thus are opting to support companies and organisations that offer something to the world beyond a product or a service.
Another trend prediction from Forbes is the increase in innovation to grow the company market share. The higher the organisation's market share, the more sales the company has than its competitors within their industry. Increasing market share is a crucial part of every business to guarantee success. Increasing your company's market share allows your business to operate on a greater scale which leads to higher profitability.
Which businesses are set to see the most success in 2023?
Fast food and restaurant industry - The food industry has seen an incredible amount of success over the years. The industry has a turnover of more than $112bn.
Fitness and wellness chains- More than ever consumers have been conscious of improving their health. According to Shopify, the health and wellness market is set to hit $7 trillion in revenue by 2025.
Beauty service providers- The beauty industry generates over $100 billion in revenue worldwide and is only set to increase to $276 billion by 2030.
Cleaning services- Cleaning services are always in demand. The industry has seen a 20% growth every year within residential cleaning. The cleaning industry generates up to $6.5 billion in revenue.
Property management services- Property management services are producing $29.2 billion in revenue within the UK and are set to see a 5.5% increase in the upcoming year.
These are just a few of the industries set to see the most success in 2023. So, if you're looking for franchising opportunities or are keen to invest in a franchise, these would be your best bet for success.
If you are interested in pursuing franchising and are looking to invest, then attend The International Franchise Show on the 14th & 15th of April at The ExCeL in London. There are over 250 brands showcasing their products and services, spanning 25 industry sectors from locations all over the globe. Find your perfect franchise opportunity this April. Get your FREE tickets here:
www.thefranchiseshow.co.uk