26 Aug 2022
Significance of a Care Franchise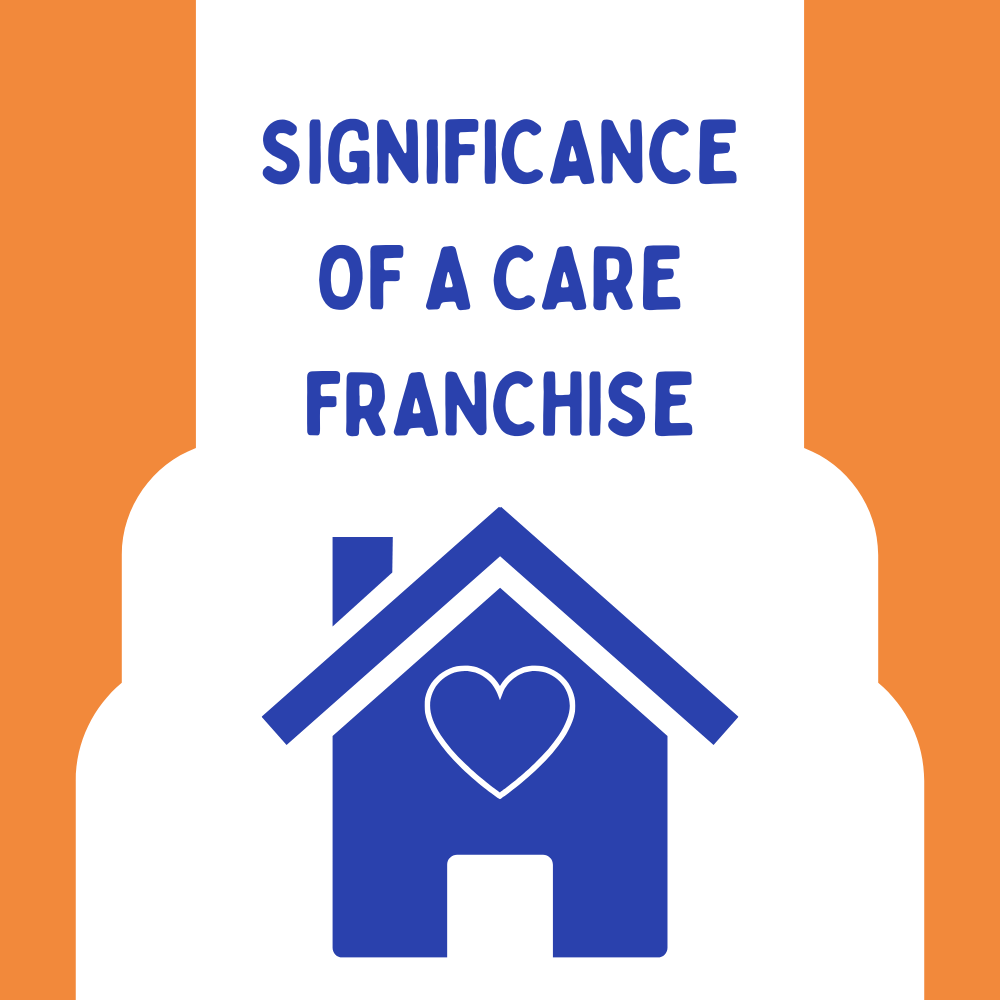 A care franchise can be life changing to many people needing assistance and support. There will always be a demand for caring, and there will alway be people who will require companionship and some extra help. That is why this type of franchise can be especially rewarding to those looking to make a difference and give back to others.
If COVID has taught us anything it is the value and significance of key workers and carers. There will always be a need for caring people to move into the industry and even move into management. This where purchasing a franchise can be ideal for those wanting to own a business and find it emotionally rewarding.
According to Statista there were around 490,000 people living in a care home in the UK in 2020. This is an incredible number of people who require successful care homes and franchises that branch out across the whole of the country. It is also significant to note that the average life expectancy has increased in previous years due to better healthcare and lifestyle options. ONS reports that one in five people in the UK are over 65. This is expected to increase to one in four by 2042. Because of statistics like this, there is a push for more personalised and catered services to provide support and care for those that need it, including things such as personal care and hygiene, domestic/household chores and duties, and even companionship and help with food shopping.
To be a successful franchisee of a care business you will need to possess good interpersonal skills and be good at building a rapport quickly with many different kinds of people. You should have a genuine desire to give back to people, be a team player, and be able to handle yourself in potentially distressing situations. Communication skills are very important as well as being empathetic and a good listener. Medical, managerial, and other forms of training may be necessary but as with any franchise, the franchisor is there to offer you training, support, and advice.
Some of our excellent exhibitors this year in the care sector consist of franchises such as Guardian Angel Carers, Brighter Life Home Care & MSH Healthcare.
Guardian Angel Carers provide home care to their clients, paying home visits and helping out with domestic duties like light chores. They also offer a personalised plan that can include overnight visits, assistance and transport and companionship when shopping.
Brighter Life Home Care is a national provider for home care services. They ensure that their carers stay for a minimum of an hour so that clients can build a good relationship with their carer and feel happy and supported.
MSH Healthcare offers families reassurance and support in knowing that there is someone there for their elderly relatives who can help with personal and domestic care, aid with administering medication, and provide companionship.
Overall, the caring sector makes owning a franchise extremely rewarding. You can rest assured that you are making a very real difference to people's lives.