09 Jun 2021
The Fitness Franchise Boom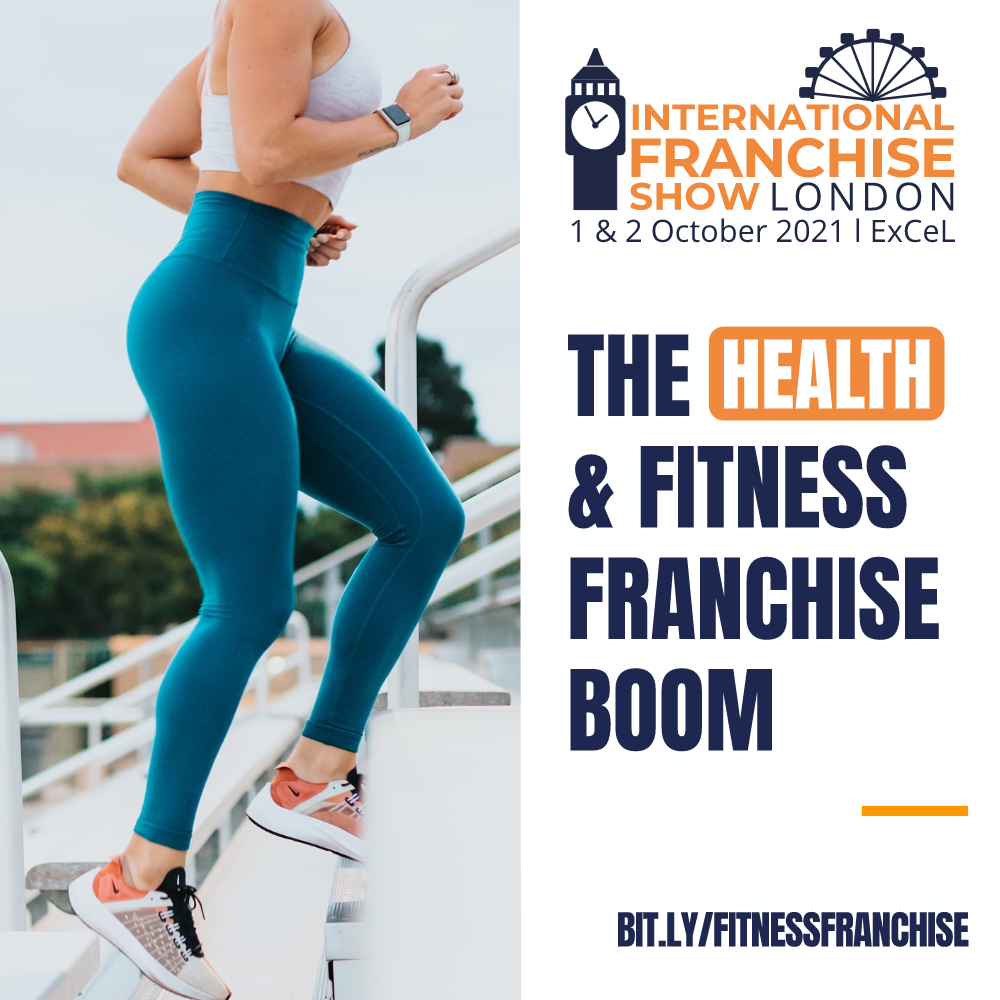 Before the coronavirus hit, gyms, leisure centres and fitness studios were packed full of 'gym-goers', with personal goals for weight-loss, body toning, endurance and strength gains.
Since the pandemic, sadly we've lost many fitness centres due to forced closures and people finding alternative ways to work out at home. Despite the temporary closure of fitness centres, the reopening of the UK economy has sparked a strong bounce-back in returning, and new gym clients. Lockdown has given citizens the time to reflect on personal goals prompting them to attend the gym, whilst others have perhaps lacked the motivation to work out at home and now want to burn off those extra calories.
Since the start of the pandemic, fitness centres have adopted more digital technologies to help aid online/app-based workouts allowing members to carry-out fitness regimes at home. Companies such a Peloton® have capitalised on the home-workout phase during lockdown, by creating an immersive fitness environment - coined the 'Peloton experience'. Whilst consumers pay a hefty price for the bike (with a built-in workout monitor), Peloton pushes their 30-day free trial, giving consumers 30-days to try, with the option of a full refund if you don't get on with the product.
Gyms have also enhanced home workouts by offering live (and on-demand) classes over Zoom, online portals, or third-party software integrations. Personal trainers can even now offer at home workouts across apps like Zoom, without being present at your location.
Even though the fitness industry seems to be in good shape, the key to survival is adapting to change through digital offerings. Any fitness centre, whether that be an SME or a large PLC, can ensure they remain competitive by offering digital workouts, which not only allows flexibility for where and when consumers want to work out, but also increases profit by capturing a wider audience! The rise in fitness brands and digital fitness is partially fuelled by fitness-minded millennials, who are willing to pay a premium for workouts that connect them with a community of peers for a shared fitness experience.
The social element of attending a studio or fitness centre will motivate many consumers to return to physical gyms. The sense of community, coupled with the reopening of offices, means commuters may opt for a physical gym space in order to work-out around their office working hours.
The fitness franchise sector is one of the fastest growing industries across the world. A market research report by Wellness Creatives found that in the US, the fitness franchise industry has an annual growth rate of 4.5% (pre-Covid) and $35bn annual revenue. Whilst the industry is booming, companies need to ensure they adopt digital tools in-order-to remain competitive, raise profits and capture new audiences.
The popularity and continued growth of fitness franchising in the UK, has caused an explosion of innovative health and fitness brands already operating, or looking to operate here in Britain. An abundance of fitness brands can be explored at the International Franchise Show on 1st and 2nd of October 2021, at ExCeL London. At the Franchise Show, you can explore the Entrepreneur® fastest-growing fitness franchise of 2021 - F45 training, or explore body toning franchise Studio Figura. From Trib3 HIIT workouts to Beautiful Me massage there's plenty of health and fitness brands at Britain's biggest Franchise Show - check out the growing list below!