08 Jun 2021
The Future of Live Events and Conferences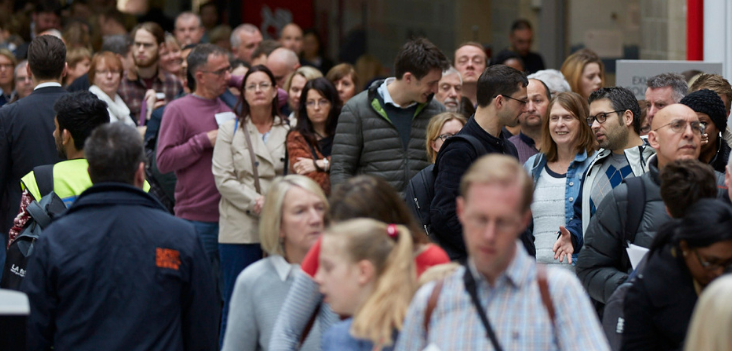 The pandemic has brought the events industry to a standstill the past year. Lockdowns, social distancing restrictions and COVID-safety measures have pushed event organisers into pivoting their offerings in order to stay afloat.
A lot of planning, strategic thinking and implementation of new measures are needed to meet new laws around COVID-19, and to operate safely whilst adhering to new restrictions. Moving forward, many event organisers are putting in place the tools and equipment needed to allow hybrid exhibitions, with some guests attending virtually and others in person.
It's important to remember that 'hybrid' just means a variety of different experiences and doesn't necessarily mean they all need to occur at the same time.
The shift to virtual offerings has given event organisers the tools to unlock a wider audience and tap into international markets - the result being more value for clients 365-days of the year. Hybrid exhibitions are being untaken differently across the events-industries. For some events, a duplicate of the physical exhibition through digital software works, whilst other organisers choose to incorporate a mix of digital offerings prior to the main event.
At Britain's biggest International Show, organisers experimented by conducting one of the first UK virtual exhibitions in June 2020. Attendee figures surpassed two-thousand, webinars saw an average of over fifty guests and more than one hundred exhibitors participated. Whilst numbers were strong, third-party functionality of video calls and live talks between visitors and exhibitors proved to be difficult. Despite this, nothing can beat the in-person interaction you gain from attending a live event. Visitors tend to have greater confidence in person and are more likely to trust making decisions or business deals face-to-face.
The International Franchise Show made the decision to blend the exhibition by offering a hybrid mix of monthly webinars and a bi-monthly interactive magazine. Commenting on the move to digital products, Marketing Manager, Joshua Christopher says:
The decision to diversify and offer digital products has helped to add value year-round for our clients. Our e-magazine has been extremely well received by the industry, and helps aspiring entrepreneurs by providing exclusive thought-leadership content for our readers! Our webinar programme has also been a huge success, clients not only benefit from the webinar itself, but also from all the promotion before and after, including promotion through our e-magazine as well. I believe a blend of hybrid events are crucial in remaining competitive.
Whilst migrating to a fully virtual exhibition may not be the best option for many event organisers, a blend of digital and physical offerings is key to unlocking more visitor numbers and remaining competitive within the events industry.
You can stay up to date with the latest franchise news, innovation and exclusive interviews, articles and more by visiting www.thefranchiseshow.co.uk and signing-up for our e-magazine and webinar programme. For FREE tickets to the Franchise Show on 1st and 2nd of October 2021 head to: www.thefranchiseshow.co.uk/registration.