Three Difficulties That Franchise Owners Face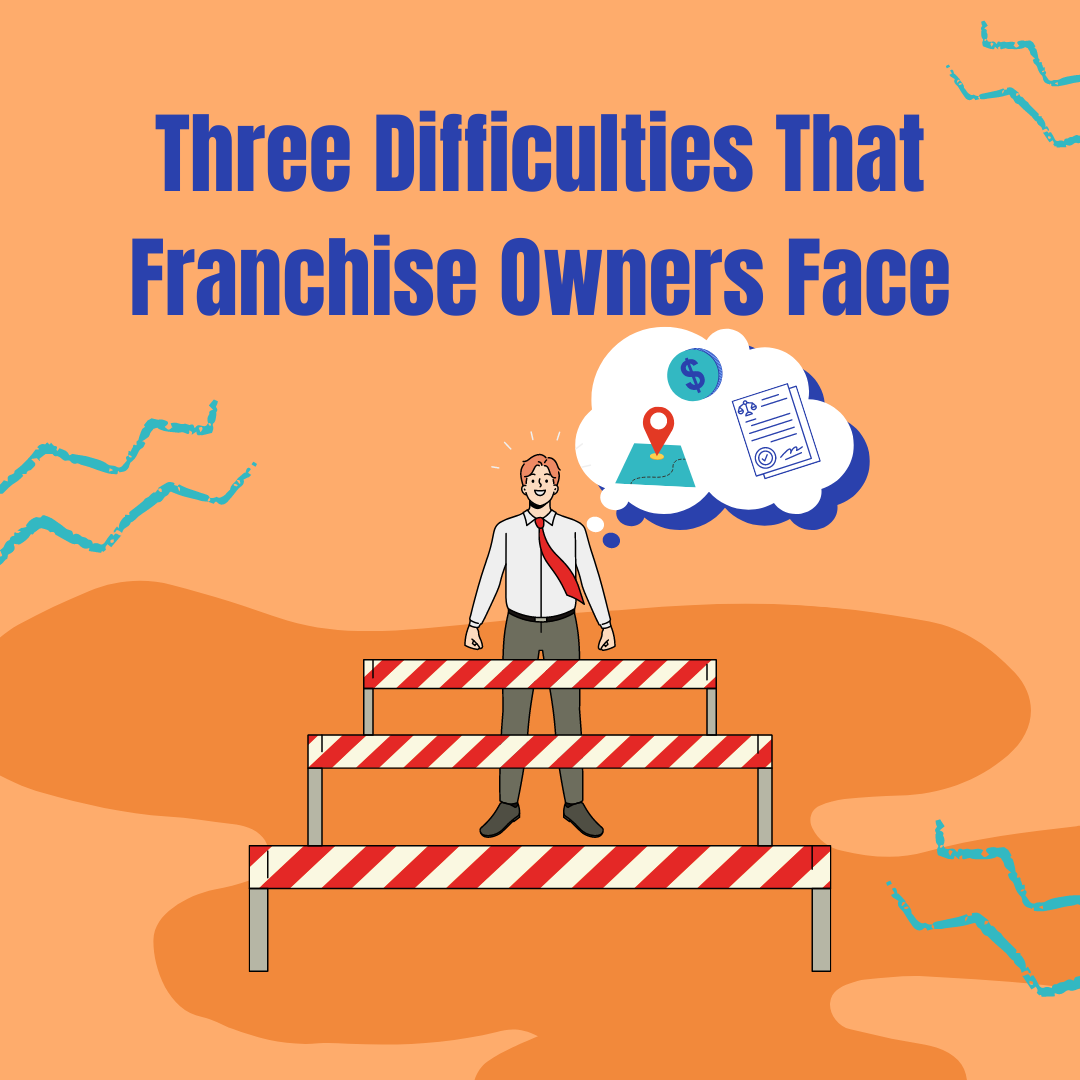 When starting or investing in a franchise there are three common difficulties that franchise owners face. These are funding, legalities, and premises for the franchise. Despite the issues that arise, each hurdle can be tackled in order to set you up and running with your dream franchise.
Funding
Funding for franchises can prove a hurdle before the journey has even begun. However, there are many different things you can explore from loans to government funding. It may also help to find a lender that specialises in the franchise market and has a good knowledge of how the business works. Most banks have a team that deals with franchises and can provide valuable help and insight into your situation. A viable business plan can help your case when applying for loans as it is more likely to be granted if you have a promising and well-thought-out business model. It may help to talk to experienced franchisors and franchisees that can share with you their journey, how they started out with funding, and how they built their business from the ground up.
Legalities
It's important to consider legalities when starting or investing in a franchise. Solicitors can help you with intellectual property, employment and franchise renewals, and legal disputes between franchisors and franchisees. Some don't consider how much paperwork or regulation comes into franchises including the significance of franchise agreement laws. For those that don't fully understand how it works, franchisees are entitled to all the earnings made by their business, however, the franchisor is the owner of the brand and intellectual property associated with this. When investing in a franchise you have a legally binding document that sets the terms of your agreement and relationship with your franchisor. Solicitors are essential to making this process clear and efficient and helping to clear up any disputes along the way.
Premises and location
Selecting and funding premises can be a massive challenge for franchisors and franchisees alike. However, as a franchisor, you may have contacts or connections that are property lawyers, architects, or builders. This is of great benefit to a franchisee who will need this support when starting out. It makes the process a lot easier than if you were starting a completely new business from scratch. It's not uncommon for franchisors to take a lease out on premises in their name but grant a sublease to their franchisee. This means that they are being backed by someone with experience, a good reputation, and a reliable track record of property investment or management. This is not always the case but can make the difficulty of finding premises a lighter load to carry. This is also where solicitors can come in to help you find and get the premises you desire.
Despite these being three of the common difficulties that franchisors and franchisees face, there are suppliers and resources available to make your business journey a lot easier and more enjoyable.
Come to The International Franchise Show on the 14th and 15th of April 2023. It takes place at the ExCeL in London and plays host to over 250 exhibitors from around the world, spanning over 25 industries. For expert help, guidance, and support you can network with fellow franchisors, franchisees or aspiring franchise owners. Get your completely free ticket here!