30 Sep 2021
Venture X Co-Working Franchise Empire Comes to the UK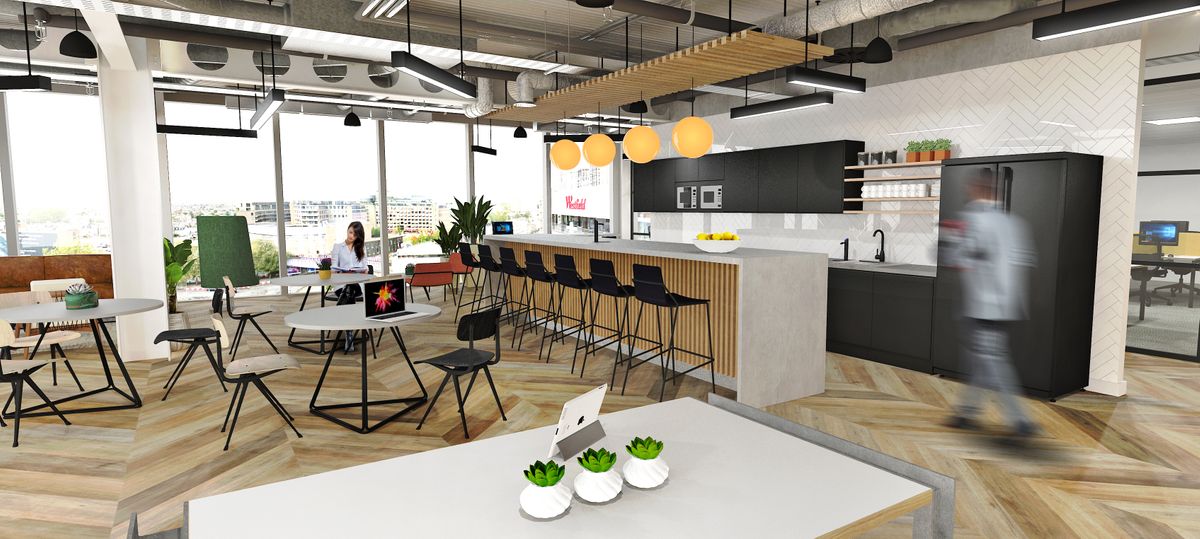 Leading US co-working franchise Venture X has launched in the UK and is opening its doors in two London locations. Its already launched flagship UK franchise in Chiswick Park offers 15,000 square feet of premium flexible office space. The second location will soon open its doors in Westfield London, Europe's largest retail destination at White City covering 19,000 square feet.
Venture X is owned by United Franchise Group which has over three decades in the franchising industry and more than 1,600 franchisees throughout the world, in 2019 Venture X expanded faster than any other coworking brand in the US attracting a broad spectrum of entrepreneurs, start-ups, as well as SME's and large corporate teams from FTSE 250 companies. The company now has now has over 45 locations and has signed agreements for more than 130 locations in over 30 countries.
Entrepreneurs Tom Foster and Andrew Ross are the UK and Ireland master franchisors for Venture X.
Tom Foster, CEO and Head of Franchising at Venture X UK and Ireland believes that the franchise offers an opportunity for ambitious entrepreneurs to invest in a growing market:
'The Venture X franchise is the fastest growing co-working franchise in the world so we are delighted to be launching here in the UK and Ireland. Our offering is completely unique; we offer a modern workspace community which is inspiring, diverse, and collaborative. Our unique proposition is that we provide more than just shared office space, instead we offer solutions for the modern workforce in work-live locations.
'The way people work is evolving and businesses are looking for more flexible workspaces where their staff can access a wide range of amenities in the best possible location for them. Attitudes towards the workplace are changing and Venture X is uniquely positioned to meet the demands of modern businesses so this is a great time to get involved.'
To find out more about Venture X in the UK and Ireland, please visit: https://venturex.co.uk
-ENDS-
Editor's Notes:
Venture X is the world's first coworking platform to be locally owned and globally connected.
Venture X provides a perfect balance of work and professional social space to businesses that want to be a part of a thriving community.
LinkedIn: https://www.linkedin.com/company/venture-x-uk-and-ireland/
Instagram: @venturexuk
Facebook: @venturexuki
For more information, images or to interview a spokesperson from Venture X please contact:
Anastasia Psarra Ceri-Jane Hackling
Cerub PR Cerub PR
01494 461844 01494 464784
anastasia@cerubpr.co.uk ceri@cerubpr.co.uk