26 Apr 2022
What you may or may not have missed at The International Franchise Show 2022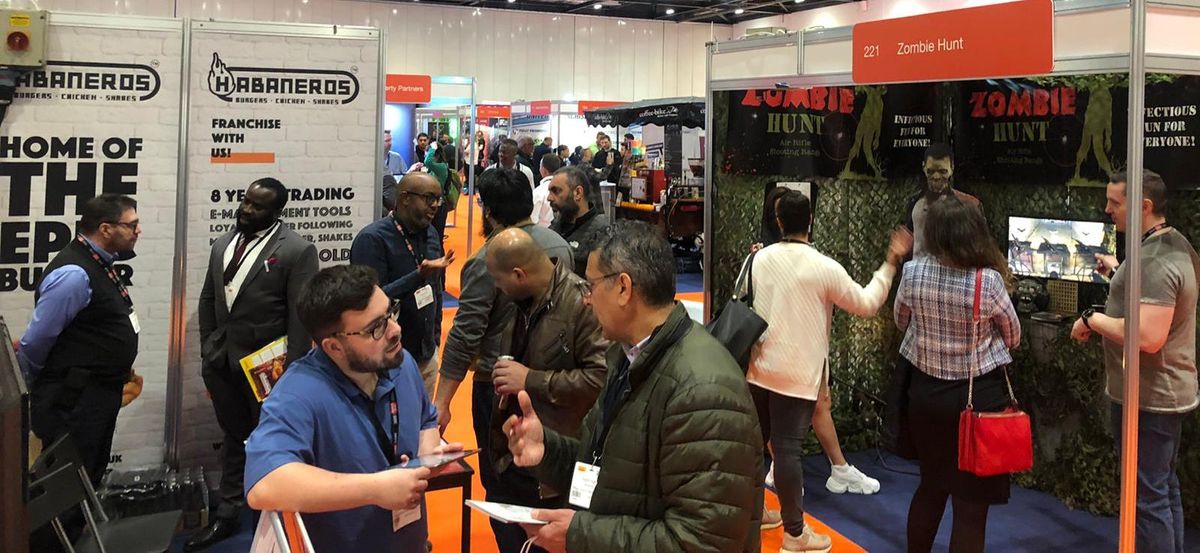 Whether you were one of the lucky people to get the chance to visit The International Franchise Show 2022 or not, we have taken the opportunity to show off some of the highlights at this years' show!
Firstly, we would like to say a huge thank you to all that exhibited & attended the show - this year was a record breaking year in terms of attendance and happy exhibitors. We had two days packed full of networking, business opportunities, brilliant seminars and panel discussions. We are happy to say we had an outstanding amount of exhibitors who re-booked to exhibit in 2023, with 86% rebooking at the show. Alongside this, we witnessed some of the best attendance numbers to date, with 10,083 visitors, 82% of which were potential franchisees looking to become their own boss this April!
We saw a brilliant turnout for Sukh Chamdal's Keynote speech on day one. Sukh gave us a great insight into 'Creating, running and growing a successful franchise.' and had a great response from people on their stand. Franchise Manager Chris Sudbury commented on their time at the show: "We've had a lot of people come to our stand after Sukh's (our CEO) keynote speech. We've had a lot of people coming on board looking for multi-unit franchising. This is the first exhibit we've done in 12 years - we usually only advertise on our website but this has opened up a whole new potential of customers." If you want to see exhibitors say more nice things about us, take a look at our testimonials page on our website here.
We also got the opportunity to hear from the likes of Marianne Docherty from Natwest, Nigel Mayne from Tutor Doctor, John Preston from Mathnasium, with subjects ranging all things franchising and so many more! Not only this, for the first time ever at The Franchise Show, we partnered with d&t to bring you The Finance Clinic - Powered by d&t. The d&t team were all on hand to give you expert advice on what finance options are available and introduce you to a variety of services which will support you along your journey, whatever stage you are at! Didn't get the chance to speak with them? You can contact them here: hello@team-dt.com
Not only did we have brilliant feedback from exhibitors, but our visitors showed their love of the event too! Claire Robinson, Lifestyle Ambassador at British Franchise Association commented on her time at the show stating:
"Two great days at The International Franchise Show at ExCeL London absolutely shattered today but lovely to catch up with industry professionals, fellow franchisors and potential franchisees"
Are you excited for The International Franchise Show 2022?
After having such a successful 2022 show, we cannot wait to start planning our 2023 show! Coming to you live from the ExCeL on the 14th and 15th of April, we will be delivering all new seminars, masterclasses, and a whole host of UK, international, new and low-cost franchise concepts. Do you want the most effective way of getting your franchise in front of thousands of potential franchisees? Call Simon Chicken today to find out more about exhibiting opportunities: Simon Chicken | +44 (0) 7834 022995 | simon.chicken@comexposium.com
Did you get the opportunity to see some of these brilliant stands at the show?
Don't forget to keep an eye out for our 2023 registrations! www.thefranchiseshow.co.uk