Anytime Fitness to surpass 200 UK clubs landmark in 2022 as impressive growth continues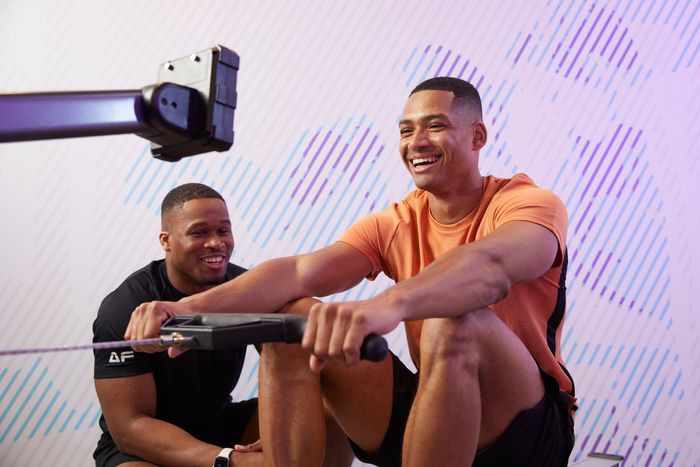 UK's largest fitness franchise set for further growth this year as it bolsters UK Support Office team and property relationships
Anytime Fitness is looking forward to a prosperous 2022 and is poised to reach the impressive landmark of opening its 200th club across the UK and Ireland.
With a flurry of new openings set for 2022, Anytime Fitness UK & Ireland is once again strengthening its Support Office team. The recruitment aims to enhance the coaching and guidance provided to new franchisees in finding their perfect club location and successfully opening a new club, as well as strengthening the support structure for franchisees beyond their opening. Upcoming new hires include the addition of a Director of Marketing, a further Franchise Performance Coach and multiple new members of the finance team.
Despite a disrupted 2021 which saw its clubs closed for the first three-and-a-half months of the year, the Anytime Fitness network showed remarkable resilience, with a significant amount of its clubs exceeding their pre-COVID revenue. It managed to open close to 20 new clubs throughout the year, including in two brand-new territories; Jersey and Guernsey, all while laying the foundations for future growth with the recruitment of two new directors and further additions to its Support Office team.
"2022 is set to be another big year for Anytime Fitness UK as we continue to embark on an exciting period of growth," said Ben Dixon, Chief Development Officer at Anytime Fitness UK. "The fitness industry is continuing to recover admirably and reaching the 200-club landmark this year is testament to the resilience of our franchisees and the appetite of ambitious entrepreneurs who see the potential in opening their own health club.
"The performance of our sector has significantly increased our access to sought-after property locations. Landlords and agents see our industry as a key footfall driver and the sustained demand for health club memberships meant that last year, we had a 210% increase in the amount of property locations that reached the legal stages. With that figure expected to rise again this year, this means we're able to secure new club locations faster and open clubs in a shorter timeframe than ever for new franchisees."
As well as an investment in its Support Office structure, Anytime Fitness has rebranded and significantly updated the learning and development offering to its network as Anytime Academy. The move ensures that as well as providing an omni-channel experience to support its members, its team members receive the same benefits.
The platform provides new franchisees with a comprehensive onboarding and education process, as well as thousands of training courses for club staff. As well as advancing its franchisees' learning potentials, Anytime Academy provides all club staff with flexible learning opportunities to encourage continued self-development.
To find out more about Anytime Fitness and explore owning your own health club, visit www.anytimefitness.co.uk/own-a-gym.