21 Mar 2023
From army to audiology: Harry Harrison's Specsavers story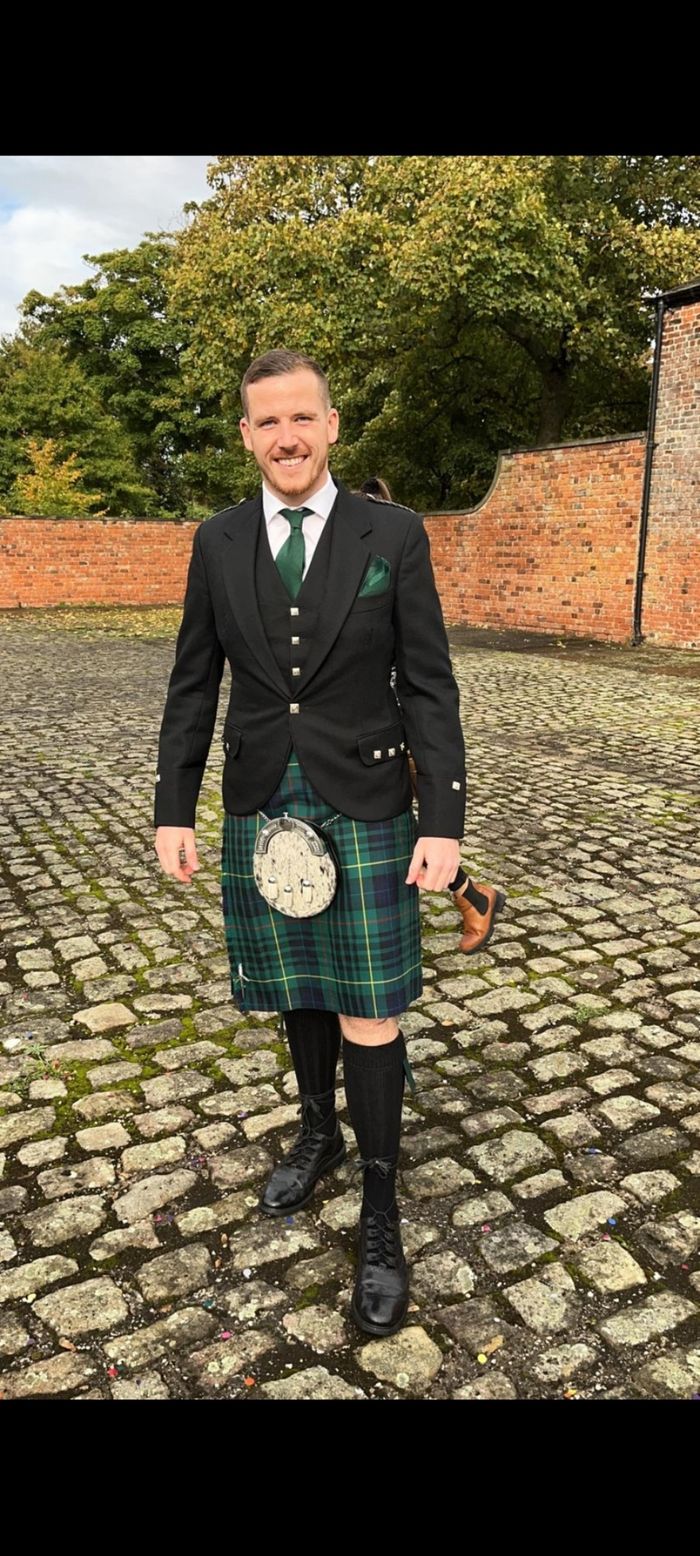 We chatted to him about how his experiences in the British armed forces led him down quite an unexpected path to where he is today.
Hello Harry. What were you doing before you started at Specsavers?
Before working in Specsavers, I served in the British armed forces as a Signaller for 4 years. My role was to install, repair and maintain copper, fibrotic and telecommunications networks.
And how did you go from there to working here?
I first found out more about noise-induced hearing loss via my work in the military, and I was drawn to the industry. It fascinated me how hearing aids worked, as well as the professionalism of the HADs I encountered. My own hearing journey also played a big part – as a current hearing aid wearer, I can appreciate how hearing aids can benefit daily life.
Although seemingly very different, both roles have required me to work alone as part of a team and I am comfortable in both areas. Both in the army and at Specsavers it's important to be outgoing, enthusiastic, and always seeking a challenge both in my work environment and personal life.
Tell us about your journey so far with Specsavers and what you do day to day
I attended Anglia Ruskin University for HAD training. Specsavers support you through your university course, as you work/train full-time, which was a huge bonus. I loved that I left with no student debt, got paid, and still lived near the store I was working in. I really valued the support, as supervisors are on hand through the process, both in-store and Head Office.
Now, I have been employed in the hearing aid industry for 5+ years and trained as a Registered Hearing Aid Dispenser (RHAD) and later as a clinical lead in Specsavers Liverpool Lord Street (Previously Birkenhead/Wirral).
I cover all aspects of the HAD role including, audiological examinations, hearing aid sales, direct referrals, hearing aid fitting, wax removal, fine-tuning, and repairs for both private and NHS customers. In my role as clinical lead, I have also conducted peer-to-peer reviews, supervision, and clinical audits that were used in the construction of PDPs for the clinical team.
What's it like working at Specsavers?
One thing I like about working at Specsavers is the family feel to each store. Though I typically work alone in different stores and clinic, (unless supervising) each stores regular team are friendly and welcoming. The same energy goes into our patient interactions, too. I would describe Specsavers' culture as "non-egotistical professionalism", where peer and patient interactions always leave you with a smile.
How did Specsavers help and support your development?
Specsavers is always supporting audiology development, through a huge range of courses, seminars, and workshops. The Head Office training team is always so happy to help and I feel fully supported by my directors to follow my passions. For example, I was pursuing the Pathway development program, but flexibility allowed me to change to the clinical lead role.
What's your favorite part of your job? What gives you pride in your role?
I really enjoy the supervision and training, and it gives me great pride to see students gain confidence and blossom. I have had the pleasure of training many peers in my time, from trainee HAD/HCAs to international audiologists that have moved countries to work at Specsavers.
It makes me so happy when there is a noticeable difference in a patient's quality of life, too. Often there is immediate satisfaction during a hearing aid fitting, or during follow-ups. Specsavers NHS/Private hearing aids really can make a difference to people's lives, and it's wonderful to be able to play a part in that.
Why do you think audiology is a good career choice?
Audiology is a fantastic career that is still relatively unheard of (no pun intended). I am very passionate about audiology, especially at Specsavers, as it's an increasingly popular provider of essential care within the community and the career progression is very doable if you put in the work.
You only need to look at me as an example – I have left the military, trained as a HAD, and now train others as well as continuing to develop my own skills. There is so much scope in Specsavers in terms of career progression, and I hope to one day advance to Head Office to train future clinicians.
Specsavers is only getting bigger, and it's exciting to be part of that.