23 Mar 2023
art-K Cambridge Franchise opens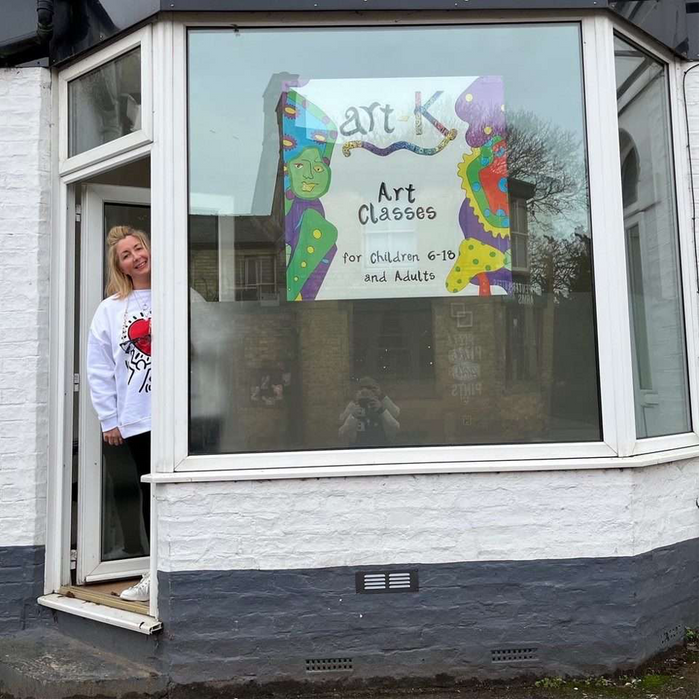 art-K opens a new Franchise in Cambridge.
art-K, the leading provider of educational art classes for children in high street studios across the UK, has opened a branch in Cambridge, to continue to expand access to meet the growing demand for art classes across the UK.
Catering to children aged 6-18, the new branch offers classes throughout weekdays and weekends, giving an opportunity to learn new skills and develop confidence across a spectrum of styles and mediums.
art-K Cambridge's Art Leader Andrea said: "I wish I'd discovered art-K earlier and that this whole experience albeit early stages has been positively life changing and I am so excited to be on this journey. Changing career after 20+ years is not an easy decision to make but from day one the support and experienced guidance from every single member of the art-K team with the network of fellow franchisees has been honestly phenomenal. "
David Harper for art-K, who will be attending the International Franchise Show at Excel on 14th/15th April on stand 330 said, 'We've been hugely impressed with how Andrea has worked with us through the protracted lease negotiation phase. The delay has only led to a longer marketing period and there seems genuine pent up demand for parents looking for an educational activity which is fun and confidence building
The branch has opened at 177 Victoria Road Cambridge Cambridgeshire CB4 3BU, and for further details on opening hours and class availability contact the Art Leader, Andrea on
andrea@art-k.co.uk or
the booking portal for your trial is online at
https://www.art-k.co.uk/class-cambridge/
Notes to editors
About art-K
Having started the art journey in 2000, Kathryn was joined in 2016 by daughter and Managing Director Emily Harper and with David Harper in launching art-K. Combining their skills and experience they decided to expand art-K into a national brand that represents the future of arts education. Since 2016, the business has grown to 40+ clubs, teaches 5000+ students per week and employs 100s of artists.
art-K's goal is to ensure that every child passionate about art has the opportunity to be a part of an art-K club in their local area. It is looking to build a community of individuals who share a common passion and enthusiasm for teaching and creating art skills in others.
art-K classes focus on fundamental principles of art, which can be used as building blocks by its students to develop their skills and confidence in experimenting with different artistic styles and mediums. That is why its classes are tailored to individuals and open to everyone.
The average home in the UK today has more than nine consumer electronic devices. At school, electronic whiteboards and monitors are also widely used. Outside the home and school most students have a phone and/or a smart watch. These devices constantly notify the user to draw their attention to activity on the device and respond to it. So, it is no surprise that many parents have told us that finding an activity that is not screen based nor reactive, where the student has to take create something from a 'blank canvas' and find their own expression or perspective, is important for them
From parent feedback, and from what we can observe of the children themselves, we truly believe art can play a crucial role in fostering self-esteem and self-confidence. For some children, art is the only activity they have, so for them, when they take a piece of art to school, art alone can be responsible for a positive change in self-perception and in the perception the school has of the student- it really can change lives.
To start a Franchise journey like Dan's, explore more here
https://www.art-k.co.uk/franchise/
Or visit us at the International Exhibition Show at Excel on 14th/15th April 2023