18 Jan 2022
Big Build Workshop a Huge Success!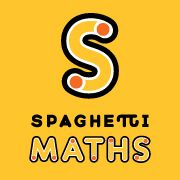 Recently Spaghetti Maths visited a school in South Yorkshire to deliver one of our fantastic workshops. The school contacted us after a the teacher had seen our after-school clubs in their previous school and wanted to book us in.
We started the day off with a fun active maths assembly to engage the children, before pupils from years 3-11 all got the chance to take part in our BIG BUILD activity. They used teamwork, communication and practical skills to work together to construct a giant tetrahedron. Seeing the children smile and have so much fun is definitely the most rewarding part of Spaghetti Maths!
"All pupils from Year 3 to Year 11 thoroughly enjoyed the assembly and activities throughout the day. The staff fully engaged the pupils in a hands-on Maths activity that helped pupils practise their gross and fine motor skills too. We look forward to working with Spaghetti Maths in the future."- Mr White, Maths lead
If you'd like to find out more about what we do and how you can start your own Spaghetti Maths journey, please get in touch.