Bringing education up to code with Logiscool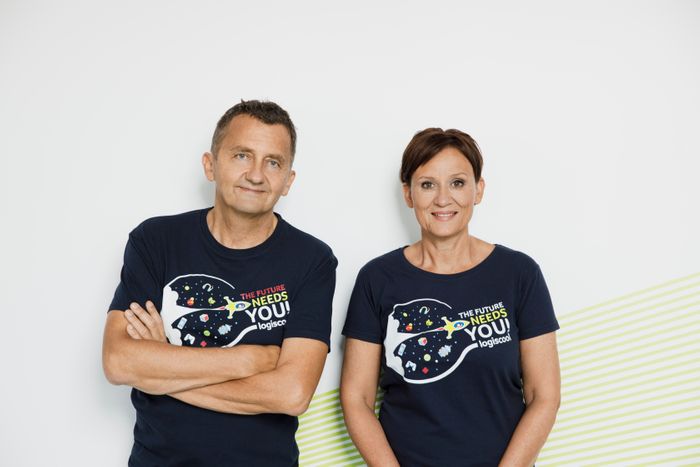 Founded in 2014, Logiscool became a significant worldwide educational franchise network in just 7 years. The number of Logiscool locations around the world is now over 100 and it is presented already in 21 countries. They offer in-school and live online courses, workshops, and camps for kids and teens aged 6-18 in the topics of coding and digital literacy.
The perfect playbook for success
As the demand for e-skills is growing in Europe and worldwide, digital literacy cannot be highlighted enough. Parents see the IT industry and coding education as a path for their children's future success. Yet public education cannot keep up with these demands. In the U.S. alone, one million coders are missing. By fusing education with entertainment, Logiscool found the winning strategy to fulfill this gap in the market.
Education is the most booming sector in the world economy and its two-digit yearly growth foreshadows extremely positive prospects for the years to come. In addition to being the safest bet with high profitability, it also creates real value to society: it is an investment in the future generations.
The earlier we can give a taste of digitality to our kids, the higher chance they will transform from being passive consumers to active creators, ensuring a successful career in a digital world.
It's code o'clock
At Logiscool, children do what they like the most: spend time with computer games. But they don't just play with them; they create their own games. And while learning the main principals of coding, they acquire the most important skills of the future: problem-solving, logical thinking, creativity, endurance, and more.
With its uniquely developed, proprietary education platform and scalable curriculum, Logiscool can adapt teaching to the age, knowledge level, and learning speed of students and thus maximize the level of satisfaction both for children and their parents. Offering classroom-based and online courses, camps, and other after-school programs in 20 different topics related to coding, robotics, and digital literacy for children aged six to 18, Logiscool has the most varied service portfolio in the coding education sector for children.
A safe haven for smart money
As Logiscool managed to keep its role as a global leader in the face of the pandemic, its franchise system proves to be recession-proof. Logiscool's offer is a ready-made solution: its own classroom management system, proprietary education platform, and 800-plus hours of the uniquely developed curriculum ensure high lifetime value for each and every student.
The school and equipment design, the trainers' portal and training, the full-spectrum curriculum, as well as the education and marketing support are all guaranteed. Logiscool places extra emphasis on continuous development, with innovations launched regularly.
To date, Logiscool is present in 21 countries with over 100 units and 100,000-plus total enrolled students, but growth doesn't stop there. Logiscool now invites new master partners. If you are interested in this great business opportunity in EdTech with a complete franchise solution that brings a real value to communities, visit www.logiscoolfranchise.com site and contact Logiscool Sales Team for more information.