24 Feb 2023
The Franchise Consultant and International Franchise Show are coming to London!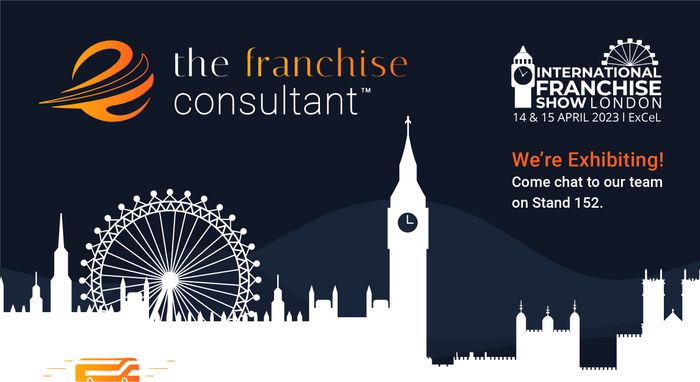 The Franchise Consultant and International Franchise Show are coming to London!
Join us at Excel London on April 14th & 15th for two days of information-packed events that will help you take your business to new heights.
We work with budding entrepreneurs to invest in the perfect franchise and with business owners to create successful franchise networks. If you are interested in either, come and see us at the show, we will be located at stand 152.
With over 250+ exhibitors from around the globe and over 60 speakers, there will be something for everyone at this year's show. It's a great opportunity to meet new people who share your interests, exchange ideas, and learn about new opportunities in the franchise industry!
Attending the show can help you in three distinctive ways:
As an existing franchise owner, the show is the perfect opportunity to learn more about franchising, find new potential franchisees and network with other franchise owners—all in one place. Visit our stand to find out more about our franchisee recruitment services.
The show affords business owners considering franchising as a strategy for growth an opportunity learn more about the franchise industry. Come find us at stand 152 to gain a better understanding of how franchising works.
For investors looking at potential franchises to invest in, the show offers a chance to meet with franchise owners and compare your investment options in person. We work with a variety of already successful franchises and would be happy to discuss their franchise opportunities with you.
Whether you are a franchise first-timer or a hardened business owner looking to become part of a globally-recognised or up-and-coming brand, being an independent franchise consultant, we are perfectly positioned to advise you on your next steps.
Now you've heard the buzz, are you ready to get in on the action? We certainly are. The Franchise Consultant will be exhibiting on Stand No. 152 and we hope to see you there!