14 Aug 2021
Gravity opens flagship venue in South London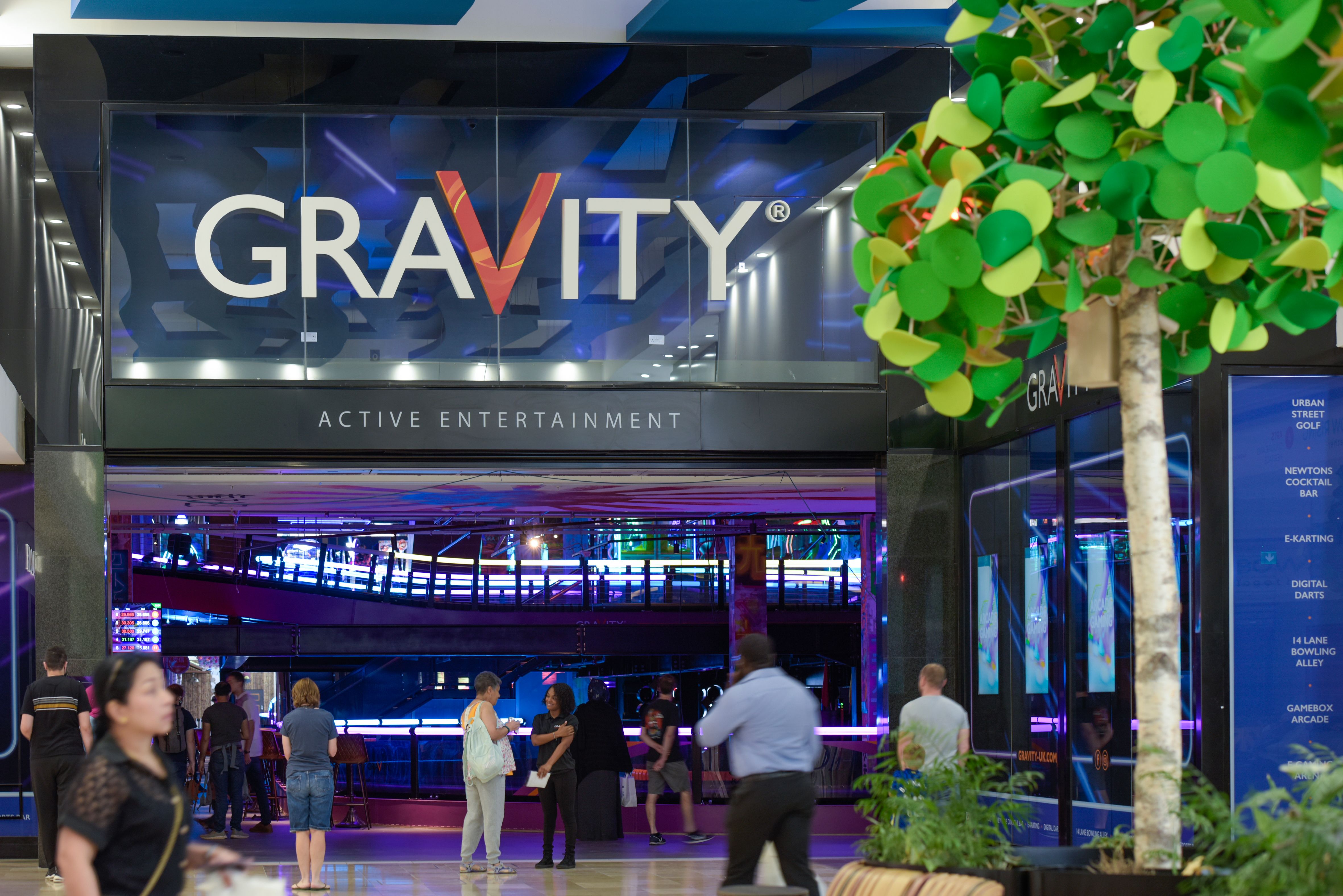 The fast-growing leisure and entertainment company today opens its new 80,000sq ft entertainment venue at Southside shopping centre in Wandsworth, London.
The new Wandsworth site offers the first all-electric, multi-level go kart track in a UK high-street environment and the first of its kind bowling alley in the UK with a choice of projected gaming images onto the alley to provide an interactive experience. There is also a 10-hole crazy golf experience using iconic images of New York, a Japanese noodle restaurant and a dedicated e-sports centre offering gamers every available game with a platform to compete against each other both within the venue and remotely. They are also innovating old fashioned pub games using modern technology, with a digital dart board and shuffleboard.
The venue will be family focused during the day, with live music and a high-end cocktail bar designed to attract a younger crowd in the evening to closing time. The aim is to bring together children, friends or even work colleagues through interactive fun.
Previously a large Debenhams store on four levels, Southside's joint owners, Landsec and Invesco Real Estate, have partnered with Gravity to redevelop the unit at Wandsworth, as part of their strategy to redefine the destination's offer and support the introduction of new and innovative concepts. Gravity will use the Wandsworth site as a model for reinvigorating the high street across dozens of new locations in the UK and abroad, to meet the growing demand for interactive leisure, and to bring people back to town and city centres and capitalise on vacant retail spaces.
Harvey Jenkinson, Co-Founder and CEO at Gravity, commented: "Wandsworth signals a new chapter for Gravity, as our biggest opening yet. Gravity is only 6 years old and we are pushing the boundaries of leisure entertainment in the UK with a model that is also commercially successful. We are using new technology to create immersive experiences in strategically important locations in the centre of towns and cities that will attract new customers, increase footfall for landlords and breathe life back into the high street, replacing traditional shopping with fun and entertainment."