25 Oct 2021
How Franchisees can go from "having a hobby" to bringing in over £500,000 in annual revenue.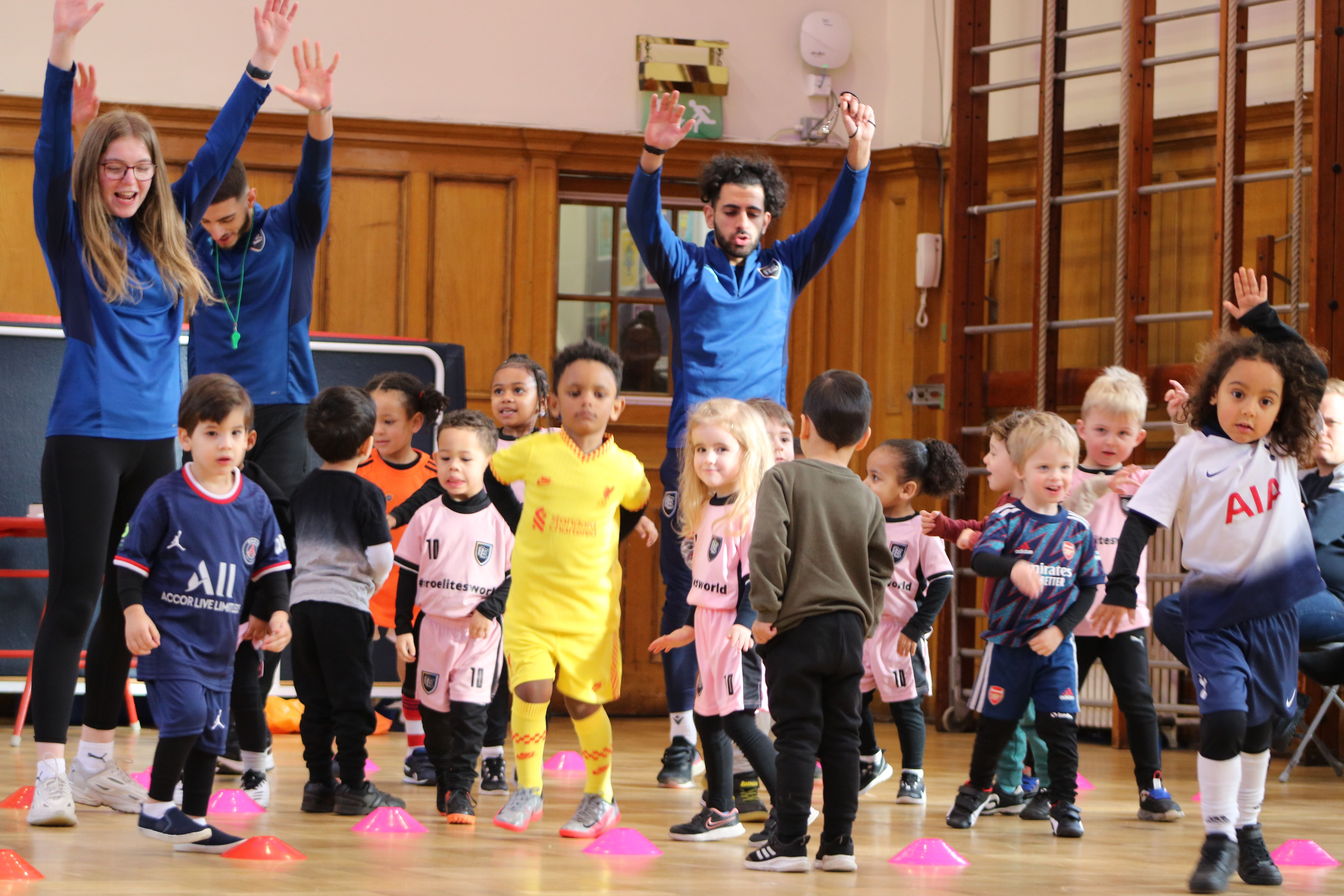 This article outlines how entrepreneurs can find profit in football.
The beautiful game is big business. Football is loved the world over and provides many business opportunities for sports enthusiasts wishing to combine their love for the game with the chance to run a profitable business and inspire children and young people.
When football is combined with the success of the franchise industry, this winning combination provides an exciting and rewarding career, especially when partnering with a dedicated and committed franchisor.
Growth in football franchise
Based in north London, Pro Elite Football Academy was founded by Entrepreneur Ali Mustafa in March, 2016.
Since then, he has grown Pro Elite Football Academy to £500,000+ in annual revenue, over 1500 active academy players weekly and a headcount of over 40.
This sparked interest from professional clubs and other academy set-ups into how he has managed to do this; with customer acquisition and retention his main specialities.
"Our mission at Pro Elite is to engage with and positively influence as many children as possible through our football coaching methods," says Ali Mustafa, Director at Pro Elite Football Academy. "There are few guarantees in life, but there are always children being born and they will always want to play football."
How to have a flourishing career in football
The success of the Academy has led Ali to franchising as he explains: "Franchising for me was always the next step. It allowed me to re-define all of our processes to ensure that they are of the highest quality and grow into areas that I would never physically be able to myself, due to logistics. Franchising will give opportunities for other like-minded individuals to have a flourishing career in football and in business. I know that it has given me so much joy already so I can't wait to see whose life it can change next."
The difficulty others usually find is in how to scale a "hobby" into something that can become extremely profitable. Our systems and processes, linked in with how well these processes are able to acquire so many customers, mean that this can now be easily scaled and can have individuals reaching heights that are more profitable than most traditional businesses.
Why choose Pro Elite
With more children wanting to be part of the football community, Pro Elite is able to bring something unique to the market as Ali explains: "No other football franchise has the framework that we do at Pro Elite. We have the foundations in place to support children from 18 months, right through to 18 years. And, once established, the influx of children through the age groups means that we never have to recruit for players, only promote them from within.
"Our head office houses our Head of Football, our Head of Marketing and our Head of Academy Support – all of who will support franchisees on their journey. From session plans, to digital marketing, franchisees will have full support across all avenues so all they will have to do is enjoy the coaching or the management of coaches."