How Much Will You Earn as a Travel Agent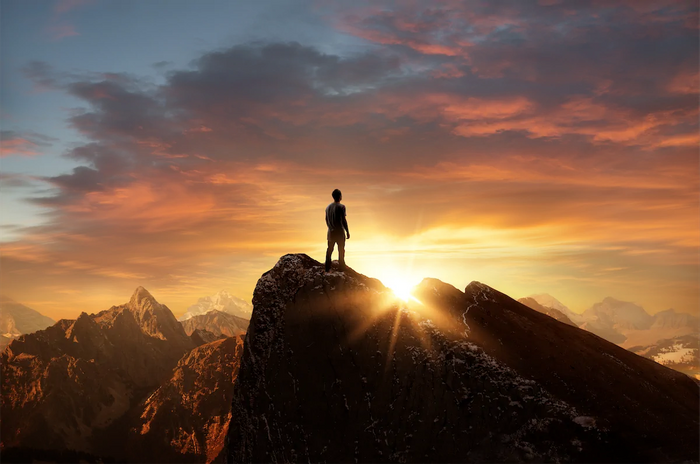 February was another huge month of bookings for our travel consultants.
We've seen some absolutely monster bookings this February, many of which are over £30,000 a time on individual holidays, such as:
£143k on a luxury trip to Antigua
£122k for 40+ people to South Africa
£140k to Dubai for a small group
£90k on a single cruise
£65k to Turkey for over 100 passengers
And these are just some of the bigger bookings, many creating commissions of £3k – £10k+ per trip.
These types of bookings are made because customers know they're getting first-class service from someone who understands their wants & needs.
Large bookings can look intimidating at first
While bookings this size can be inspiring, sometimes just seeing numbers like this can make you feel like you could never do something similar.
Nothing could be further from the truth.
All those bookings were from people who had other lives before joining The Travel Franchise. They previously worked (and some continue to) in HR, the police, as teachers or restaurant owners.
Almost everyone who joins our franchise has never sold a holiday before.
But they usually share a combination of similar attributes:
They want to do something for themselves
They absolutely love travel
They're often the person their friends and family turn to for planning trips already (except they do it for pleasure, not money).
When they first become official travel agents, it gets more serious… but still fun. It's a business now, but doing something they care about so it doesn't feel like 'just work'.
Franchisee Faye Ford told us why she left a 17+ year career in the police to start her travel business.
"Life's too short to be unhappy and stuck in something feeling miserable. Now I've got this brilliant business that I enjoy coming to work in every day!"
You might be amazed at your own personal development
As people grow in their belief and knowledge, there's an accompanying mindset shift about growing their business in tandem with their personal journey.
But it's not greed.
It's simply the recognition that they can choose what they want to earn, without losing their passion for travel or the freedom to choose when, where and how they want to work.
You can start at your own pace
When you first start your business, we place a huge emphasis on not just knowing how to make bookings but actually getting customers. It's that act of making real bookings that builds your confidence.
That's why we encourage you to get started fast, even if you don't have huge targets for your first weeks.
Often, the first bookings will come from people who already know, like and trust you.
Ami did her first booking minutes after training from a family member and created over £75k in sales inside her first 2 weeks.
She said:
"I had someone that wanted to proceed with a booking, so as soon as I got that log in, I was straight on. I wasn't quite sure if I was doing it right… but the support was there.
It was a Friday evening. I was helped by various different people along the way from Not Just Travel, just to make sure I was doing that first booking right!"
You decide what you want to earn: As your own boss, you set your targets.
We're there to support you, with ongoing admin help, training, marketing and mentorship.
You might decide you want to make the average salary in the UK. That's currently around £24k a year for full-time employment.
So how would you do it?
Here's the breakdown:
The average booking value for a holiday right now is around £4,000.
The average commission that creates is 10%; so £400 for a £4,000 sale.
The average salary of £24k, divided by £400 per booking, is 60 bookings.
That's just 1.2 bookings a week if you work 50 weeks in your first year.
£20k a year for just 1.2 bookings a week is very, very part-time.
You can do it in the evenings and weekends around another job like many of our consultants do.
But this really should be just the start.
You can set your goals as high as you want
While we won't tell you what to do, we will encourage you to think bigger than might initially feel comfortable.
That's because, as you grow in confidence, you'll realise that there's so much out there you possibly hadn't considered.
There are many ways to get your booking values up much higher than the average, and your total sales volume up too.
Mum of 4 Raine shows how you can go from novice to expert with hard work.
Raine went from being a total travel novice to making a years salary in one month last October (over £26k in commission), specialising in family trips.
She told us:
"Before starting my travel business nearly 4 years ago, I'd been a stay home mum for 12 years. I'd always loved travel, I'd always wanted my own business so that's why I started.
I wanted something to call my own. I wanted to prove to people I could be successful and that I was capable of so much more.
Fast forward 4 years, a typical day for me is: cooking a bolognese for the family with one hand, whilst being on the phone with a holiday supplier and doing the ironing!"
What if you want to regularly make £100k+ a year?
At 10% commission, that's (roughly) £1million in travel you need to sell annually.
Or, 250 holidays at £4,000 average
Which is 5 a week over 50 weeks
Or 1 a day if you have weekends off…
Getting to 1 holiday sale a day, over time, isn't a ridiculous aim in order to make a fantastic living.
Of course, there are lots of ways to get to your target if you want to aim high. You don't have to work to the average.
1/ You can become a specialist
You might decide to focus on a major growth area – such as cruise.
This can also be very lucrative – one consultant recently booked a £90,000+ cruise for just a few passengers. The commission was also way over the average of 10%, so that's £13k+ in earnings for just one booking.
2/ You can provide great service to luxury seeking, high net worth clients
For many people, service is more important than just price.
Consultant Tracey recently booked a £143k trip to Antigua for one of her clients, who's already spent over half-a-million pounds on travel with her. He's also so pleased with her amazing service that he's introduced her to more of his similarly wealthy friends.
But how did Tracey meet her customer? It's quite simple. He was a referral from her next door neighbour, who knows the customer's wife….
Of course Tracey isn't alone in having clients who love to spend big on their holidays.
Consultant David does lots of work around (and takes plenty of) luxury holidays. He freely admits he is a travel snob (and even brands himself as such). This can lead to huge bookings, such as a recent one for £140k to Dubai.
3/ You can make things easy for large groups of people
Multi-generational family trips & weddings are a fantastic way to earn lots of commission in one go.
Aside from large family bookings, any kind of group booking is a great way to get not only one large commission – but also to get brand new customers for life.
Consultant Illesh recently made a 102 passenger booking to Turkey worth over £65k. But this is just the start.
He didn't know the majority of the passengers when he booked the trip. Now, many of them are using him for future holidays. They've seen the benefit of using someone knowledgeable, who's dedicated to making their holiday stress free.
4/ You can leverage Partners in Travel
Very simply put, Partners In Travel is our exclusive referral programme. It enables others to make money or save money by simply referring a traveller to you as a Not Just Travel consultant.
A Partner can be anyone who has a group of people or network they know that go away on holiday… which is pretty much everyone!
Examples of Partners include: Local & national businesses, schools, charities, sports clubs, brownies groups, places of worship and more.
Once they are signed up, your Partner then promotes you to the people they know. The idea is that, instead of you having to spend lots of time and effort finding customers 1:1, you can build the relationship with a few Partners, who introduce & market you to their whole network.
Partners can be incredibly lucrative.
One of our consultants signed a local hairdresser as their Partner In Travel. In just 6 months they recommended 93 customer bookings, creating a commission for the travel consultant of over £20,000!
5/ You can stand out with the Climate Hero initiative
Customers will want to book with you for knowledge, trust, reassurance and price.
You'll also be able to give them confidence that their travel is giving back to the planet, rather than being detrimental.
Every franchise we offer automatically comes with the Climate Hero initiative built-in.
It means customers can voluntarily contribute to vital causes. Learn more about what we're doing here.
Customers already want to be part of the eco-solution.
A study by The Institute of Customer Service predicts that environmental sustainability will continue to grow in importance.
They state it could become one of the key purchase factors for up to 55% of customers within the next 5 years.
The research also revealed that:
75% of consumers expect businesses to help them be greener and
83% of consumers say businesses should be doing more to be environmentally sustainable.
It's clear that doing the right thing can be a huge positive for your business too.
Our travel agency owners have seen huge success by having the Climate Hero initiative as part of their business.
Travel Consultant Alison Claire Cooper told us:
"In a meeting the other week, I just said a one-liner about the Climate Hero and immediately got a new connection who wants to book through us because of it!"
What's your goal?
Starting your own travel agency from home is really just the beginning of a new journey.
It's your vehicle to something else; whether that's actually enjoying your work, having more time for family or creating wealth, your goals will be specific to you.
Whatever they are, our job as franchisor is to support you to achieve them.
Watch our online presentation today to learn more about how you could be taking the next step towards them soon.