OPINDER AND SHALLU KAUSHAL: THE HUSBAND-AND-WIFE DUO MAKING A FLYING START TO THEIR ANYTIME FITNESS JOURNEY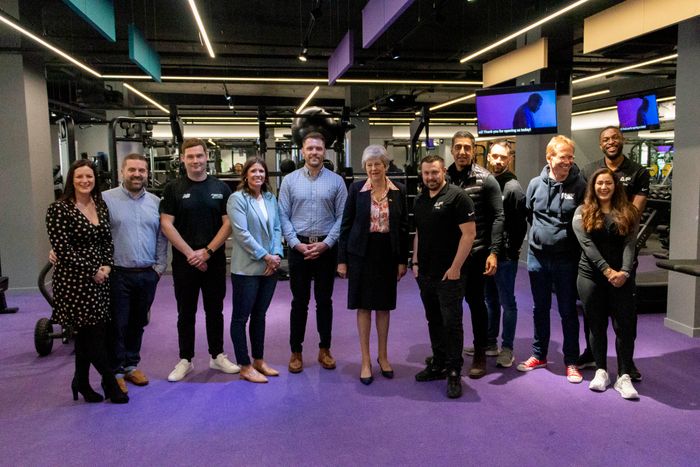 Opinder and Shallu Kaushal are the perfect example of turning a passion into a business. The pair opened their first Anytime Fitness club in April 2022 in the Berkshire town of Maidenhead, making a fantastic impression on the local community.
While working as part of the family jewellery business, Opinder was a member at an Anytime Fitness club which began to fuel his interest in owning one himself.
"I actually trained at an Anytime Fitness club for three years and saw how the club grew into a successful business," said Opinder. "This got me interested and having done some research, we visited the Anytime Fitness Support Office for an open day to find out meet the people behind the franchise."
WHY ANYTIME FITNESS?
"We approached other competitor brands but felt Anytime Fitness had the best structure and support system in place to help franchisees. A big plus for us was that it was a much more established brand with an international presence which made us feel much more confident in what we were investing into."
Having signed their franchise agreement, Opinder and Shallu quickly identified Maidenhead as their preferred location. As well as living in Berkshire themselves, the pair noted the significant investment in redeveloping the town centre as well as the upcoming arrival of Crossrail, increasing its appeal to commuters.
Having secured the territory in early 2021, they were able to secure a property within a fortnight. The building was a new-build at the heart of the town centre and near to several new residential developments.
PREPARING FOR OPENING
Having waited for the construction of the building to be completed, the team received the keys in February this year and swiftly transformed the empty shell of the building into a premium health club in just over ten weeks.
With the support of Anytime Fitness' dedicated New Openings Team, Opinder and Shallu were able to execute an excellent pre-sale strategy. The pair recruited early and recruited well, appointing a proven and experienced Club Manager from within the Anytime Fitness network as well as team members with health and fitness experience. Having this established team in place well advance of opening allowed them to generate significant excitement around their opening and gather prospects from the local community and surrounding areas.
The team enjoyed their grand opening on 29th April 2022, with the ribbon being cut by Theresa May, former Prime Minister and current Maidenhead Member of Parliament.
EXCEEDING TARGETS AND AWARD NOMINATIONS
The Maidenhead club has made a fantastic start since opening and exceeded its 12-month projected revenue target in just three months. Its premium offering and personable approach has resonated with the local community and it has rapidly exceeded the 1,000 member landmark and is going from strength-to-strength.
Despite competition in the area from low-cost gyms, the club continues to significantly grow its membership base month-on-month. With a premium offering at an affordable price, the team has perfectly identified its place in the market and continues to amass 5-star reviews from its delighted membership base.
Their efforts were recognised just six months after their opening when their high-performing team made the shortlist for Anytime Fitness UK's Club Team of the Year Award. The franchisor was incredibly impressed by the consistent performance of the team, their rapid membership growth and the fantastic experience they consistently deliver for their members.
Opinder and Shallu's confidence is sky-high after this their first club opening and are full of praise for their experience. "
"We are in a great position at the moment and we hope to open multiple clubs over the next few years. We're already looking at future territories!"