01 Mar 2022
PRESS RELEASE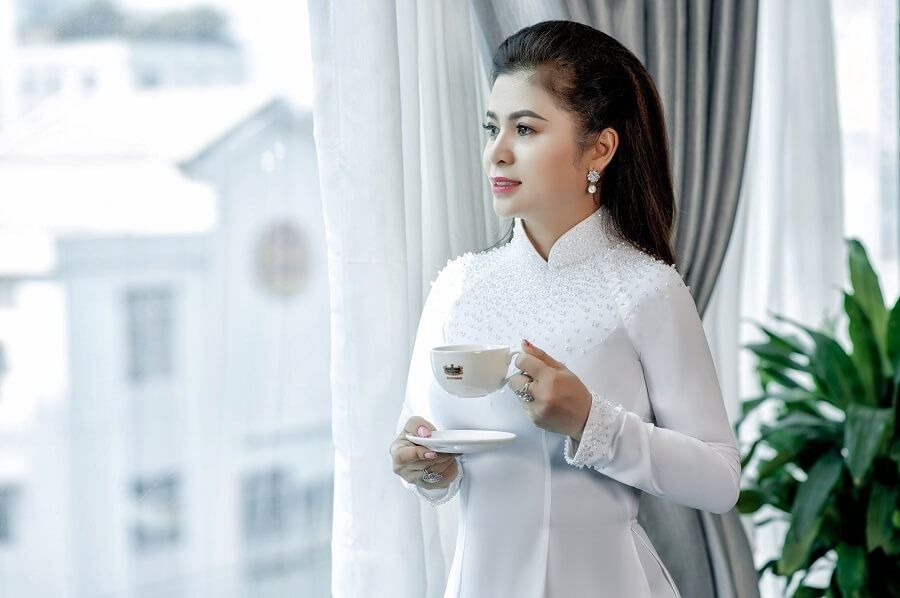 Welcome to King Coffee
King Coffee was introduced to the international market at the end of 2016 then quickly appeared in various countries such as China, United States of America, Russia, Korea, Australia, Canada, France, Netherlands, Singapore and Thailand. With a strong worldwide distribution network established by Madame Le Hoang Diep Thao (Picture), at the moment, King Coffee has its presence in over 60 countries and territories from all over the world, receiving praise from academics and from coffee lovers everywhere.
In 2018, Trung Nguyen International implemented an evolutionary plan in making preparations for the opening of over 1,000 King Coffee Shops and global franchises. By opening the King Coffee Shop chain and announcing the plan to establish the best premium café chain in Vietnam, Trung Nguyen International revealed an important vision, reassuring the next phase in the quest to conquer the Vietnamese market. The planned development for King Coffee franchises worldwide included targeting markets otherwise untouched like Europe and the United Kingdom, so every interested franchisee can footprint their mark and establish their King status on the market. King Coffee intends to break into the UK market in two ways: direct customer retail entailing Coffee Zones (Shops) and the sale of prepacked products in established retail outlets. With two Coffee Zones opening shortly in the UK, King Coffee is moving quickly to stamp its mark on the UK coffee market.
Our Beans
King Coffee is made from the best coffee beans in the world, carefully chosen from famous raw material production areas such as Ethiopia, Brazil, Kenya, and Indonesia. Robusta comes from Buon Ma Thuot - Vietnam's coffee capital and Arabica, from Cau Dat (Lam Dong).
King Coffee has a wide range of products ranging from instant coffee (King Coffee 3in1, Pure Black, Coffee & Creamer, Espresso) which satisfies the time-saving needs of the modern lifestyle, roasted ground coffee.