20 Jan 2022
Solving the recruitment problems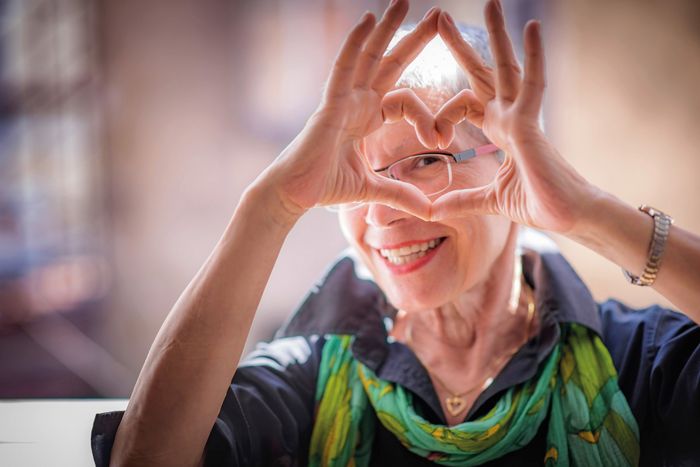 Being Carer-centric gives Visiting Angels Franchisees a real advantage
Strategies that lead to solutions
The pandemic has shown everyone the sacrifice that carers up and down the country make on a daily basis. Their commitment to an industry that so regularly gets criticised for low pay, lack of career progression and unsociable working hours is rarely seen so prominently in any other sector. But as the world, along with the care industry, is beginning to show long-awaited green shoots of recovery, in-home 'carer-centric' care franchise, Visiting Angels, urges more brands to follow suit and show that carers' sacrifices over the last two years have not gone unnoticed. Here, Dan Archer, Managing Director of Visiting Angels UK, explains how the in-home care franchise is taking the necessary steps to give back to carers in a manner that reflects their incredible work – and the impact that is bound to have on the entire industry in years to come.
A significant take-away from the pandemic that we all now share as a society is gratitude for the wonderful work our care industry does for us, for those in need and for our loved ones. As we have learned throughout the last two years, the unwavering commitment that carers give to our industry can have a hugely detrimental impact on their own physical and mental health. But without them, the privileges our health and care industry give to our own lives would experience an equally devastating impact. It is because of this that, as a responsible and ethical care brand, we have the duty of showing carers that their efforts are not only made in vain but are compensated in proportion to their sacrifice.
Competitive pay
With difficulties in funding coming from various sources, including local offices, national funding and private assets, it is difficult to 'promise' pay that reflects the sacrifice carers make to the industry. And as one of the lowest paid sectors, it not only makes recruitment very difficult, but retention a near-impossible task for many care brands. With this in mind, it is imperative for care providers to show their appreciation as much as vocalising it. Visiting Angels offer £2 an hour more to their carers on average, as well as a larger financial return for the miles travelled between visits – in fact, we are one of the only providers to pay our carers for travel times between visits. We also promise that we would never demand too much if it meant our carers have to make more sacrifices than they already are within their busy schedules. So, could the answer be that companies should be prepared to invest a percentage of profits to maintain a devoted, passionate and well-compensated workforce? If a reduced profit margin results in the continued successes of our carer-centric approach to care delivery then Visiting Angels is bought in 100 per cent.
Career progression
As a company that is fundamentally about caring for those in need, we do not shy away from the need to project the same care onto the people who contribute to our success. Offering career progression in any industry is imperative to its sustainability. We press the importance of saying thank you for a job well done and truly encourage our people to strive for their goals. Each caregiver has a personal development plan with a detailed overview of the steps they can take to progress. This is also represented in our 'inverted pyramid' model, as carers are, of course, the most important asset to our brand. Behind-the-scenes and the running of the care industry is not only administrative, but futile without the carers, and they deserve to be reminded of this.
Personal relationships
The successes our franchise has been able to achieve over the last four years since we arrived on UK shores are not without hard work. The care and time we afford our clients is largely unseen anywhere else in the industry. The pandemic certainly has exposed the pressures we are placing on carers at large as they appear to be constantly playing 'catch-up' and, through no fault of their own, ultimately deliver a lesser service to those in need. Through careful recruitment processes, we match our carers to suit the individual needs of the client, resulting in a more carefully conducted visit with clients being able to develop closer relationships to a less frequent rotation of carers. This approach allows the carer-client relationship to flourish. In addition, the 'personal touch' - that so many care providers lose as they grow - continues to be a central element of our brand. Not only does this improve the service we provide but means that clients need not worry about potentially unfamiliar characters entering their personal space.
Events and social opportunities
We have all been eagerly awaiting the freedoms that the pandemic has prevented us from enjoying for nearly two years. And the care industry is one such workforce that has been restricted more than any other. So, with freedom from what has been an incredibly traumatic period so close, we should be making a collective effort to celebrate with those who have been waiting the longest. As soon as the opportunity became available in July 2021, Visiting Angels hosted 'Carefest'. Carefest was a chance for carers, frontline workers and NHS staff to come together and enjoy some well-earned respite from the trials of the pandemic. This is not an isolated event and one that did not only happen because of COVID-19. A key element of our 'carer-centric' model means that carers are regularly thanked and rewarded for their unwavering commitment to a demanding industry - work anniversaries, bonfire night and work awards to name just a few.
AngelCare
With the relentless pressure put on those on the frontline to support the vulnerable members of society struggling to remain safe during the pandemic, it comes as no surprise that their mental health would come into question. Co-developed by Psychiatric Consultant and mental health specialist Ishbel Straker, AngelCare at its core is a caregiver welfare programme equipping care workers with unlimited access to counselling, wellbeing and peer-to-peer resources.
As we have very much been reminded of the importance of appreciating what we have and who we love in this generation-defining period, it has become a key ambition for Visiting Angels to inspire all care providers to follow suit with opportunities, recognition and reciprocated care. Moving the industry forward in such ways will make more roles within the industry sought after and respected by all – much like roles within the NHS.
Although Visiting Angels is a trailblazer, we are proud to be innovators of the positive impact this carer-centric strategy has had - and could have - in the future if other providers follow suit. This model, meanwhile, only works with more entrepreneurs investing in care franchises. In a time that has been so heavily defined by the sacrifice of carers, we are seeing increasing demand for reputable, high-quality care services, which, in turn, is increasing the demand and opportunities for carer roles in the sector.
For more information about opportunities with Visiting Angels, visit https://visitingangelsfranchise.co.uk/