03 Feb 2022
Why franchising can help you support your local community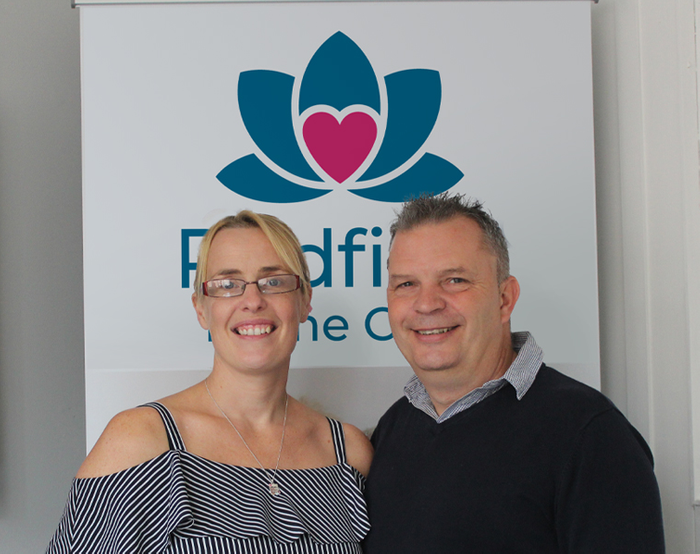 Thrive after Covid-19 with a franchise business
Throughout the various coronavirus lockdowns, many of us came to see our local communities in a different light. Next door is no longer just 'number 11', now it is John and Sue. It is not just the 'bungalow at the end of the road' anymore, it is Joan who is in her 80s, lives on her own and you sometimes do some shopping for. And the village hall is no longer just the reminder to call your other half on the way home from work to tell them you're five minutes away and find out if you need to grab something for tea; instead, it is where you had one of the first social gatherings when we were all allowed back out of our homes and where you will probably volunteer to work behind the bar at next year's village fair.
Despite the hardships and huge losses Covid-19 has forced upon us, our newfound love and respect for our local communities is something many of us will miss as we see the end of the furlough scheme and rocket back towards our 'old lives' commuting to the city, working long hours in the office and having less time for ourselves.
What if it didn't have to be like this though? What if there was a way you could become more involved within your local community and, at the same time, wave goodbye to those lengthy commutes, overtime in the office and less time making a difference to the people around you?
Well, maybe becoming your own boss and creating a business within your local community is the answer. During 2020 over 400,000 new businesses were formed by people just like you wanting to change their lives and not be able to face going back to their old lifestyles with little time for kids, friends and family.
You're not the only ones…
Jackie Gillen and her husband, Mark launched their local business providing care and support to older people in their community in 2018 after they became disengaged working for other people and had a passion to give something back to their local area.
"I got to the stage where I was tired of working for other organisations and I wanted to do something that I was in control of," Jackie Gillen, business owner of Radfield Home Care's local franchise in Wakefield & Dewsbury explains.
"It was really important that we did something locally and gave something back to the community that we live in. We've both worked in general needs housing and then supported housing, so we have a shared love of giving back and helping people less fortunate than ourselves. So for us it was about doing that in our local community; having a bit of control over it and actually delivering a great service that we're proud of.
"We definitely feel a bigger part of the Wakefield community since operating Radfield Home Care. Our office is right in the heart of Ossett, a little market town which is bustling, so we've got a lot of clients who are near the office but we also have others who are in outer lying areas, so we've really built up our client base across our local area."
Contributing over £17bn to the UK's economy in 2018 and recruiting over 700,000 people, Jackie and Mark decided to join nearly 50,000 others and go down the increasingly common franchising route to launch their business.
"For us, franchising was the safest bet. A franchise has lots of benefits and is a much safer option. I like the fact that you have all of that network of support and everything is already in place. We have somebody we can go to that we trust, who has the business background and can say "actually, you're way off the mark and you should be thinking this" or "actually, bang on the money and that's exactly what I would do". Sometimes, you just need that support and it's worth it's weight in gold.
"We went around and spoke to a few franchise companies, and Radfield just felt right. For us, it was about the ethos of the company and the people that own and run it. You just feel that you can work with them and the values of Radfield are going to fit with your values if you know what I mean."
During Covid-19, Jackie and Mark's business provided a vital service to the local community, and it is a time they think they made the biggest impact:
"When Covid-19 started we had a few fraught weeks getting everything in place. We developed a plan, we spoke to all of our clients and spoke to our staff to make sure we were prepared, but in reality we didn't need to roll out any contingency plans as we were able to keep the service running. I think this has been the biggest contribution we've been able to make to support our local community."
Locally Owned, Nationally Known
For many, franchising is a fantastic way to start their own business. As well as having a nationally recognised brand and the support and experience of an established franchisor to help guide you to success, franchising also allows you to work within your local community and as an independent business owner.
This combination of being locally owned, but nationally recognised means you remain a part of your local community but have the backing of a trusted brand to help you develop a successful business.
Radfield Home Care Havering & Brentwood franchise partner, Lisa Cable explains: "A franchise model removes the unknown. With the added value of working with an experienced franchisor, there's a greater likelihood of business success. The Radfield Home Care franchise package gave us an incredible start with a powerful brand, fantastic website, and first class training.
"Although we have business backgrounds, it is always tricky to know the right approach to use at a local level to target the audience in the right way. Radfield delivered unique marketing campaigns, training, and support, plus we worked with the franchise team to develop press releases, marketing and event plans, and social media campaigns.
"The training was first class, and given that we did not have a background in care, we felt completely confident in entering our local marketplace with the Radfield brand, knowing that we have a compelling and competitive proposition."
Your opportunity to become a part of your community
If you're eager to stay a part of your local community as the coronavirus pandemic continues to ease, maybe you could follow in the footsteps of Jackie, Mark and Lisa and become your own boss supporting your local community with a home care franchise.
If you do want to find out more, your first port of call should be the UK's regulator for the industry, the British Franchise Association. They have a range of information, tools and courses to help you start your journey into franchising and, maybe even becoming your own boss.
Alternatively, you can contact the franchise recruitment team on 01743 548 550, email them on franchise@radfieldhomecare.co.uk or click here to request a franchise brochure or a call back for further information.