In the world of education, innovation is key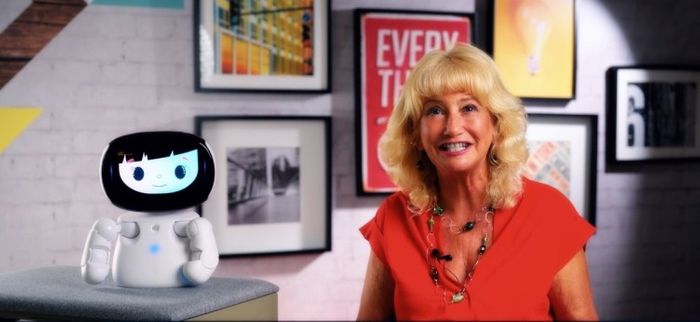 Curiosity Robotics, backed by Helen Doron's scientifically proven methodology,
As part of our ongoing mission to revolutionize children's education, we collaborate with Curiosity Robotics, an Israeli start-up company that shares our passion for transforming early childhood education.
Curiosity Robotics, backed by Helen Doron's scientifically proven methodology, has developed an AI-powered robot named Aico. Equipped with Helen Doron proprietary pedagogy and their patented SEEL (Social Emotional Early Learning) Engine, Aico nurtures emotional intelligence and social skills while translating children's curiosity into knowledge. This innovative approach aligns perfectly with the core pillars of the Helen Doron methodology: fun, positivity, and natural language exposure.
The collaboration between Helen Doron and Curiosity Robotics has been ongoing since 2018, working tirelessly to integrate Helen Doron language into Aico's learning process. Now, Aico is ready to make waves in the educational community.
As a founding member of the Board of Directors at Curiosity Robotics, Helen recently received a live demonstration of Aico in a local kindergarten. She was thrilled to see how the product implemented her methodology. "It's wonderful to see how our pedagogy has been integrated into this cutting-edge technology," said Helen. "I'm excited about the potential of AI in education and look forward to seeing how Aico will enhance language learning for children around the world."
This June, Aico, was introduced to Israeli day-care centers and kindergartens for a pilot project. The program's success will pave the way for its commercial and further expansion across the country and, subsequently, across Asia and Europe. In the words of Yaron Bul, chairman, and co-founder of Curiosity Robotics, "The technology is designed to tackle the global challenge of early language acquisition, blending technology, pedagogy, and human interaction."
As we embrace the AI revolution, we see it as an opportunity for growth. AI can potentially change how learning and education are approached fundamentally, and we are excited to be part of this journey. By combining our proven methodology with Curiosity Robotics' innovative technology, we aim to provide an enriching, effective, and enjoyable learning experience for children everywhere.
We wish Curiosity Robotics great luck in their endeavor and look forward to our continued collaboration. Together, we are creating a paradigm shift in education.