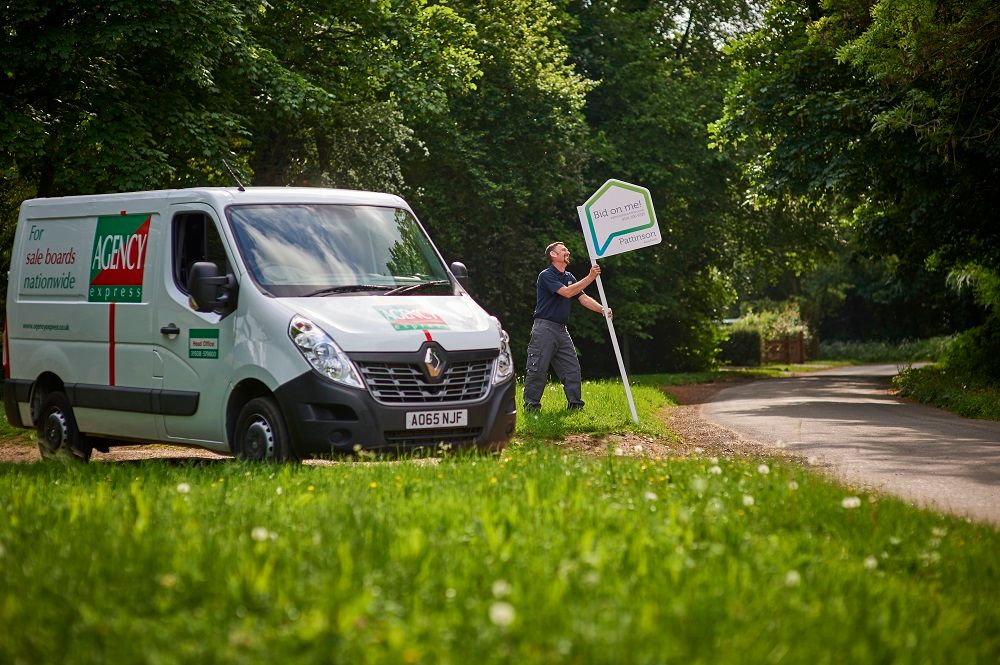 Agency Express is the UK's largest and only national estate agency board company with a network of over 117 franchisees
Our national network of specially trained franchise operators service and maintain over 60 % of all estate agency boards across the UK
As a market leader and an award-winning franchise, franchisees benefit from a nationally recognised brand, established reputation, comprehensive franchise package and proven business formulas.
Why choose Agency Express
Low start-up costs
A van-based business with low overheads
100% daily repeat business
Existing national accounts
No national competitor
Family friendly working hours
Simple to operate
Centralised invoicing and payments system
Minimal paperwork
Accredited by both the British and Irish Franchise Association
The unique Agency Express franchise package requires an investment of £24,500 plus fully claimable VAT and has been carefully designed to get your business up & running straight away
The earning potential
Each franchise territory is carefully designed to give you the maximum reward for your efforts and to enable you to put additional vehicles and employees on the road as your business expands. Ultimately, your earnings are determined by your own ambition and there is no upper limit!
Agency Express top franchisees turned over in excess of £160,000, with many others exceeding £100,000 but an established single vehicle operation should turnover in the region of £65,000 which, after expenditure should provide a net profit of approximately £45,000
The ideal Agency Express franchisee
As a van-based business, we are looking for franchisees who are hands-on, motivated and energetic. You don't need previous experience or business qualifications, as their training will fully prepare you for running your own business.
You will be allocated an exclusive territory on which you operate on. This will provide you optimum chance of reaping high rewards and eventually, your work habits will determine the rate of your success.
Testimonials
"Being on furlough allowed me to explore options for what I wanted to do with my career. Choosing the right business to work with can be a minefield, but from the first steps of finding out about Agency Express it was clear to me that I would be moving into a business that would reward me for hard work rather than offering empty promises. Agency Express have a business model that is proven and there is no promise of riches without work. I have no doubt that by using my skills and working with the team at Agency Express I can turn my business into a big success and something that I can be proud of."
Richard Jones Agency Express (Leicester) - Joined October 2020
"My experience with Agency Express has been all that I hoped for. Every day is different and presents assorted opportunities. Most of the day-to-day challenges are covered off in the training so I haven't experienced anything that I wasn't prepared for. Within the first six months I developed enough additional business to take on a second van and driver and I plan to continue this growth pattern with a third van within 18 months. I wish I had discovered Agency Express ten years ago. The business model works! It's totally flexible and easy to operate all you need to do is apply yourself, work hard and success will follow."
Brian Skinner Agency Express (Salisbury) - Joined August 2020