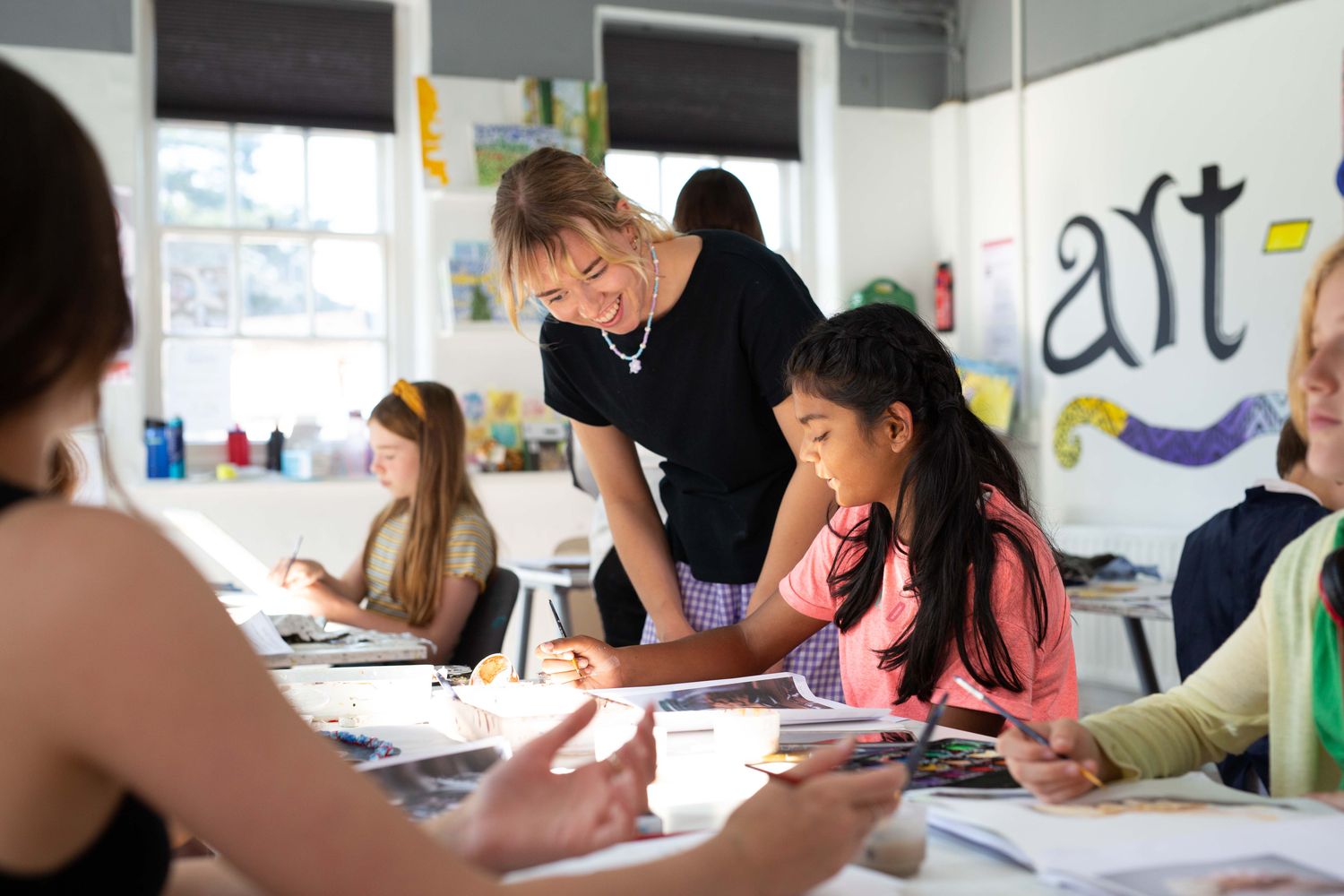 art-K aims to develop children's artistic and creative abilities in a relaxed and stimulating environment giving them the opportunity to explore and experiment with different mediums. We provide a safe environment where children grow into amazing young artists brimming with self-confidence. Our projects are unique and age-based, so children are continuously developing.
art-K sells the rights to use it's in-house developed art-skills programme for children 6 to 18 (and adults as a separate revenue stream). The programme has developed over 20 years, and we ourselves have opened 32 directly owned clubs and have 11 Franchises. With term-time payments taken in advance, it means the club is cash positive as it grows a loyal and returning customer base. Average stay of a customer is 4 years.
A single club with an exclusive territory containing 14000 children can grow to 200 students which might be roughly
£150-£200K in sales as a sole trader of Ltd company.
Educational sales are not VATable sales.
Our clubs are OFSTED registered which means we can accept tax-free child care vouchers in payment.
With schools budgets focusing on catching up in English and Maths, the demand for after-school art clubs is proving resilient coming out of the pandemic. If there are lots of clubs in your area, this proves demand, and our unique programme will set you apart from competition.
The franchise offers a secure, happy purposeful, financially attractive business.
Videos
Existing Franchisee testomonials

A quick view of activities in a studio.
News
art-K continues to grow it's Franchise network and in total now teaches over 5000 students a week in it's educational art classes. Cheltenham is part of this success story.