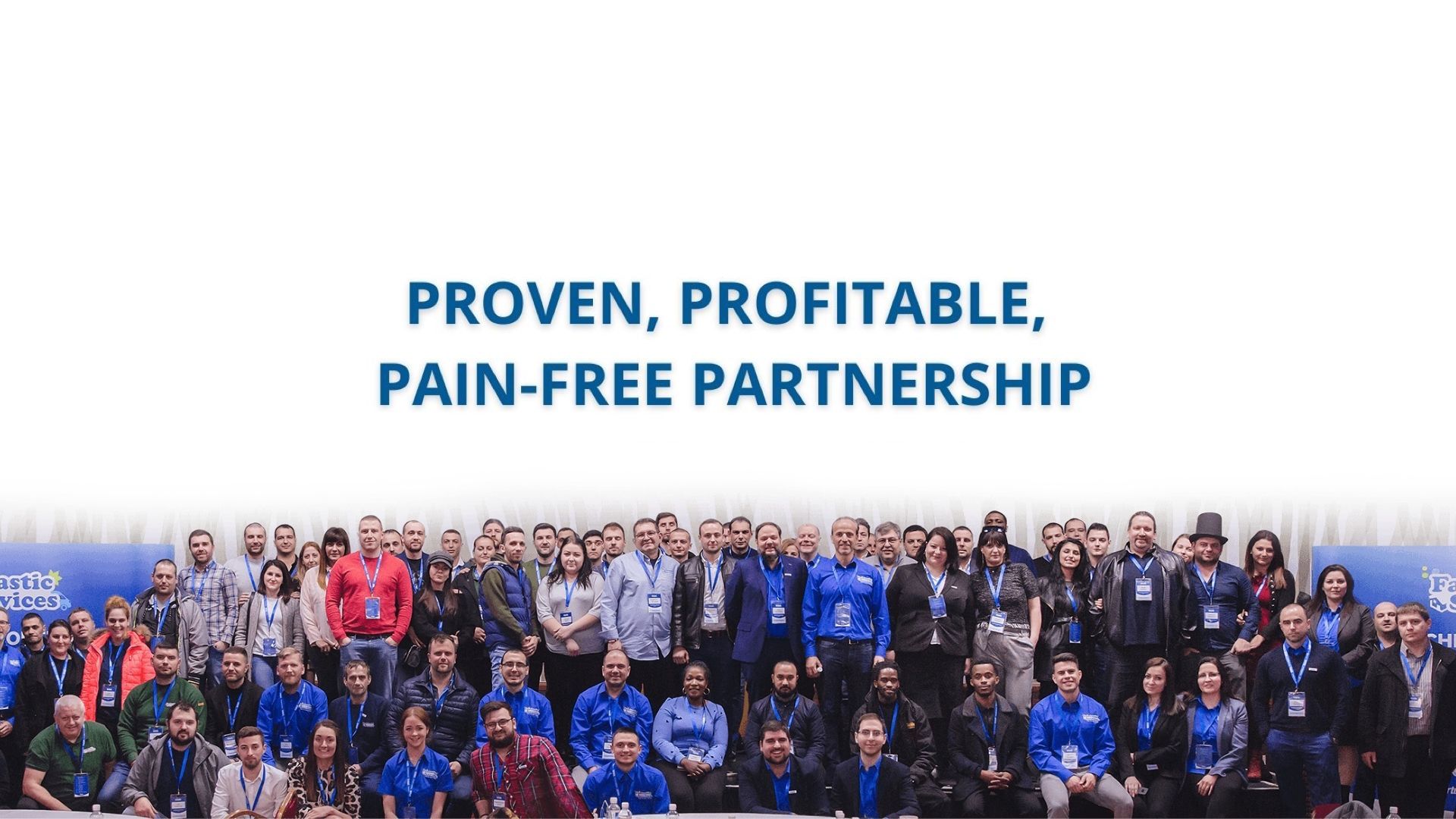 Two like-minded individuals, Rune Sovndahl & Anton Skarlatov, started Fantastic Services in 2009 as what it was then, a small cleaning company in London. A decade later, their one-stop shop has revolutionised how people book services for their home and office. Today, thе global company even offers high-margin franchise opportunities across three continents. From professional cleaning and regular domestic care to gardening, handyman, pest control and much more - the potential for investment and business growth is tremendous.
The brand's new 10-year mission is to help 1,000 people, who would join the franchise, build a business worth more than £1m, with several of their Area Development franchisees already being proud million-pound business owners. To achieve this, a support staff of more than 500 experts work hard to assist with marketing, sales and IT enquiries.
Advanced technology solutions
Fantastic Services' award-winning software and two apps automate the franchisees' working process by generating leads and organising schedules, communication, invoicing and marketing. Yet, technology is not the only award-winning asset of the franchisor. The company prides itself on exceptional franchise support, which has been lauded by many respected organisations within the franchise industry – all this, combined with comprehensive training and personal business coaching.
Flexible franchise opportunities
While the sheer size of the brand and its high-end automation technology are feats on their own, these are hardly the most exciting aspects of Fantastic Services. The franchisor offers three types of franchise that can fit anyone's experience, resources and goals. The working franchise opportunity is a low-investment franchise with an initial investment of less than £3,000. And the management franchise options grant exclusive rights for a city or a large territory (Area development franchise) and even a whole country (Master franchise).
Fantastic for a number of reasons
100+ high-end services available to domestic and commercial customers
12+ years of experience in the property maintenance industry
50,000+ satisfied customers each month
530+ franchise partners on three continents
500+ in-house experts, offering sales, customer service and marketing support
£20 million+ invested in technological solutions
News
He is a guy of Portuguese descent with a South African soul who made a major career shift after spending many years in the UK. He had been working in the restaurant and nightclub industry for far too ...
Videos
Vanya and Hristo Yankovi are members of the Fantastic Services family. They started with 3 people only covering Oxfordshire a few years ago and providing all the cleaning services from our portfolio.

Meet Edmund Augustin - electrician and handyman franchisee part of the Fantastic Services family in the UK.