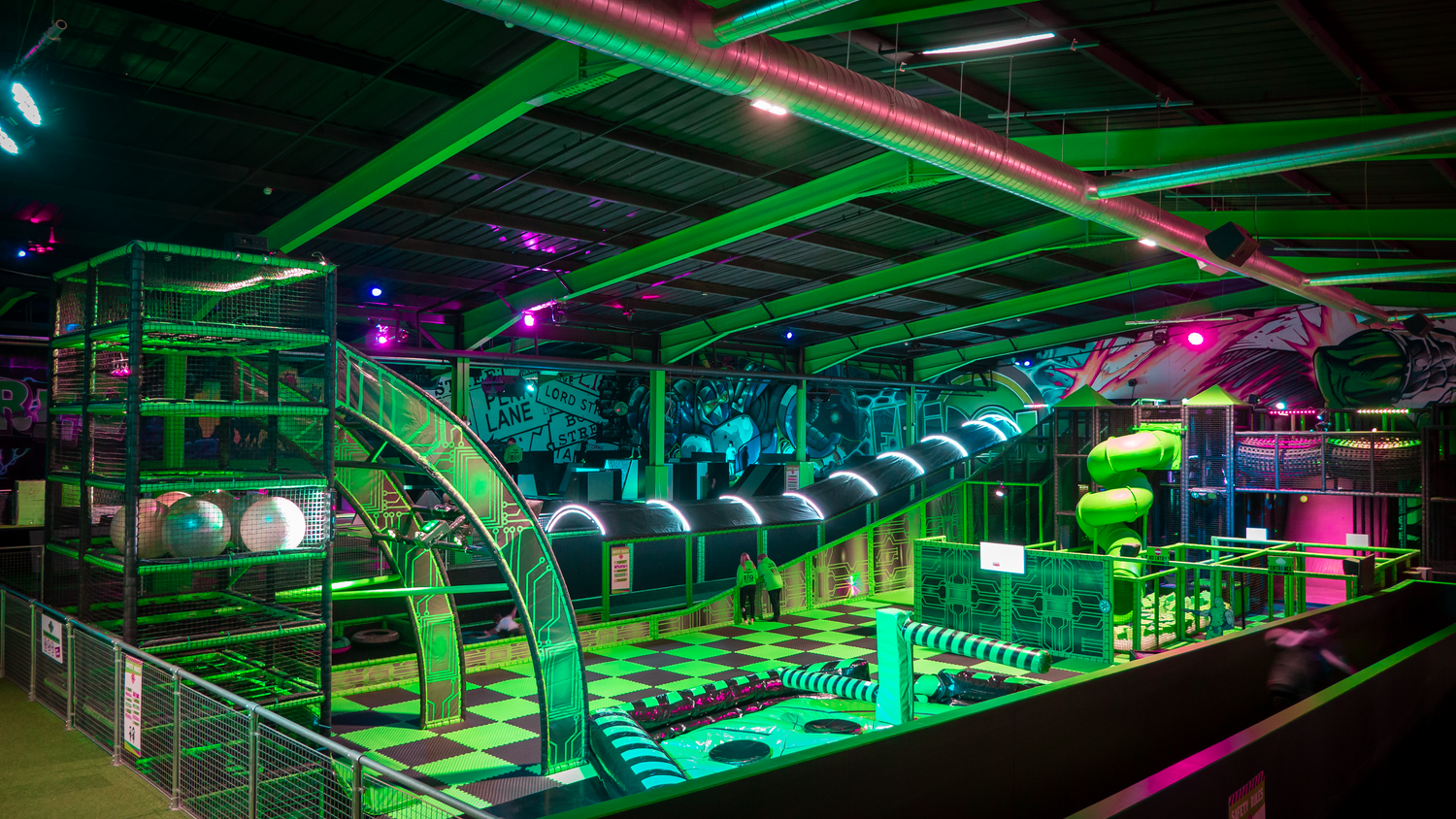 Flip Out is the leading and fastest growing indoor adventure operator in the UK. We have over 60 venues globally with 26 (and counting) in the UK, ranging in size from 15,000 to 100,000 sqft. Each year we provide over 2,750,000 hourly 'active fun' sessions in the UK. We provide an outstanding business model with industry-leading support from our central management team and established support frameworks.
Originally a trampoline park we now offer an ever evolving and increasingly innovative range of attractions all aimed at enabling families to keep active and have fun together. Activities include trampolining, ninja tag, laser tag, inflatables, climbing walls, roller rinks, interactive football, synthetic ice rinks, bumper cars, mini golf and electric go karting.
Whilst our trampoline parks tended to be located outside towns, our newer model parks occupy former retail space in shopping centres in spaces upwards of 15,000 sq ft. Our core proposition is selling fun by the hour. We also offer birthday parties and all venues have a diner experience.