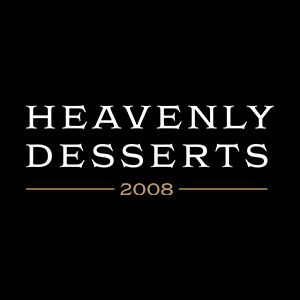 HEAVENLY DESSERTS
Stand: 624
| Food
| Master Franchises
| Multi-Unit Franchises
| Single-Unit Franchise
HEAVENLY DESSERTS
Heavenly Desserts is the fastest-growing dessert franchise companies in the United Kingdom. The contemporary interiors and quality desserts are what sets Heavenly Desserts apart. Most people only dream of owning their own business. With its unique franchise opportunity, Heavenly Desserts can make it a reality. The stores look tremendous and are versatile to whatever environment they are developed in, making for an impressive return on investments for franchise partners.
Over time, Heavenly Desserts has evolved and expanded to encompass 50+ stores throughout the U.K, stores in Canada, offering an exclusive opportunity for local people to enjoy a luxurious variety of sweet creations. Its skilled team of artisans has maintained an unrivalled commitment to creating the most sumptuous and elegant desserts, with a menu that fuses rich flavours, textures, and forms to provide an immersive dessert experience.
Why is a Heavenly Desserts Franchise a good investment?
Heavenly Desserts will continue to be an innovator and trendsetter in the world of luxury desserts to ensure that it always offers customers an exciting experience that tastes of innovation. There are multiple reasons why one would buy a Heavenly Desserts franchise – a proven track record, 50 successful stores, no failed stores since it started, and best in the desserts sector to name a few.
Heavenly Desserts has added greater flexibility to the model which accommodates greater optimization of a territory that a franchisee would purchase. It offers a range of stores to suit your investment. The brand's four franchise formats are kiosks, neighbourhood, café, and flagship.
It guarantees transparency, and the experienced Heavenly team is here to reassure and support you every step of the way! There has never been a better time to join the Heavenly Desserts franchise family! It has nationwide and international opportunities available right now!
What kind of franchisee is Heavenly Desserts looking for?
Heavenly Desserts is looking for new franchise partners who have the appetite for multiple units and could be either an existing food and beverage franchisee or someone looking to diversify their business portfolio or a new franchisee with great food and beverage experience looking to create their own business with a trusted brand.
What the team is looking for in franchisees:
A strong can-do attitude
A proven focus on and understanding of customer service
An ability to understand staff needs and motivations
A keen comprehension of what a brand actually is
A belief in the Heavenly Desserts 'experience'
Local knowledge and market intelligence
Aligned philosophies
Desire to grow
Financially stable with liquid funds and access to capital to develop the brand.
What does a franchisee get in return?
Suffice to say, the Heavenly Desserts franchise offers an industry-busting return on investment (ROI) for the right franchisees. When the nameplate is placed over the door, the hard work begins. Your ROI will depend on your own capability and performance. The team will be transparent on the financial model, ensuring you are fully aware of the potential on offer.
Unique business proposition
An aspirational shop fit and atmosphere
Every store is successful; the brand has a 100% success rate as no store has failed since it started in 2008!
24 months ROI achievable
Discreet service style, ideal for families and couples; table service
Key customer profile: 16 to 45 years olds