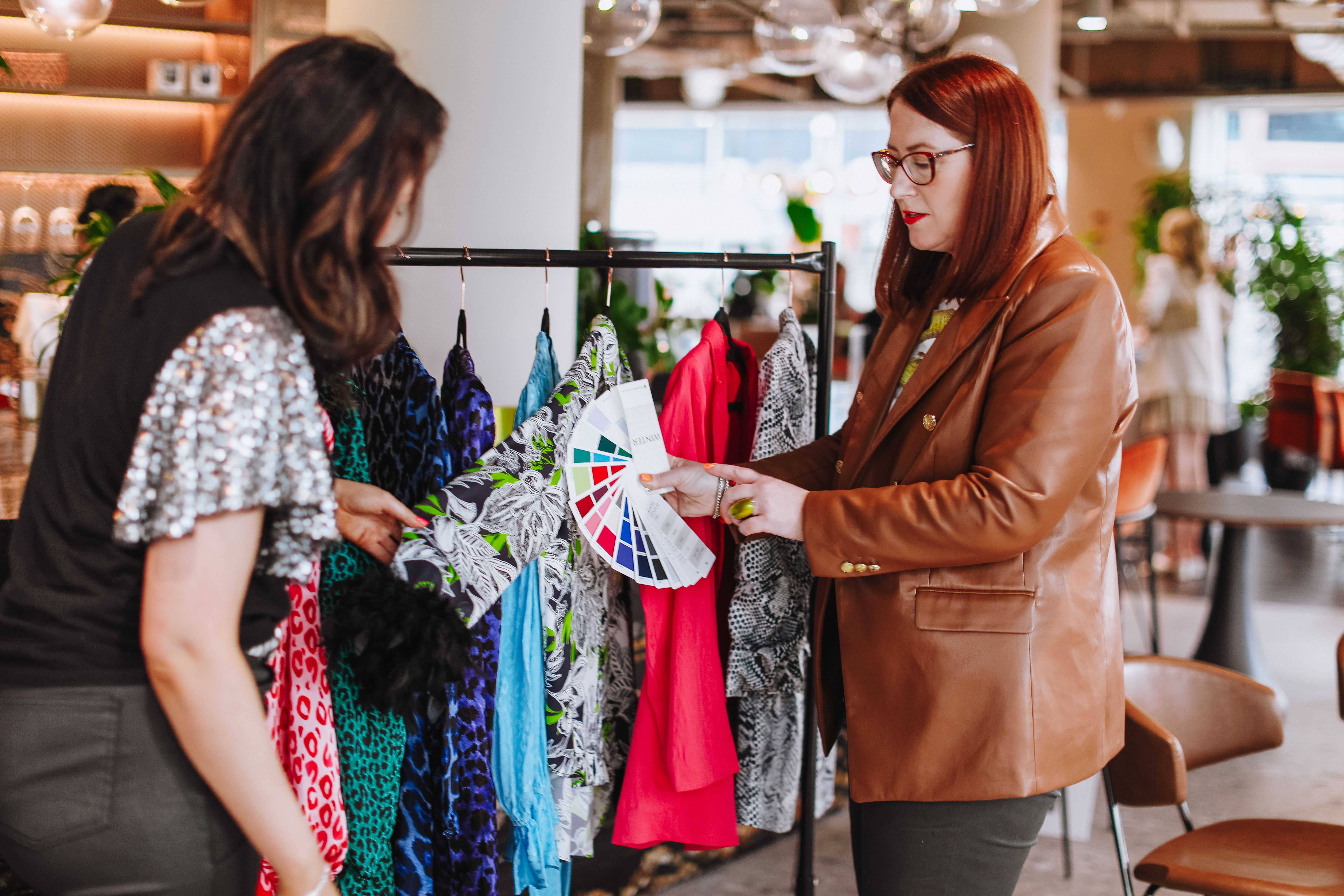 House of Colour provides the best colour and style analysis for men and women of all ages available on the market. Our knowledgeable Image Consultants have received the most comprehensive Personal Stylist Training and work with you in small groups or on an individual basis depending on your preference.
We work with your body architecture and personality to discover your unique style.
We deliver accurate colour analysis to find the colours that harmonise with your natural skin tone, hair, and eye colour.
The new you will look authentic, feel great, and be able to confidently build a capsule wardrobe to suit your lifestyle and aspirations.
We offer makeup advice and product recommendations based on your "wow" colours that enhance your natural skin tone. We teach you the tools and techniques you need for your individual look, for whatever you do, and whatever the occasion.
You will spend time with your highly trained expert and you'll leave with valuable skills that will keep you looking great for a lifetime. The next time you go shopping, you can go straight to the clothes that suit you.