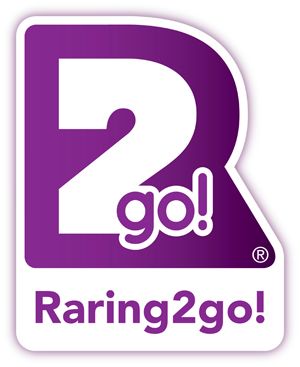 Raring2go! Magazines and Websites
Stand: 89
| Children & Education
| Publications
| Multi-Unit Franchises
| Single-Unit Franchise

Raring2go! is the local GO-TO Guide for families with children at primary school. We've been doing what we do since 2005 and we're pretty good at it. We're a well-known and much loved resource for families across the UK in towns and cities where our brilliant franchisees operate.
Alongside our colourful and highly informative printed magazines is our powerful website, which means our local family audience can access our content from home or on the move.
Raring2go! magazines are produced four times a year and distributed directly to families via schools. Our websites are updated frequently to ensure the latest information is available.
Our magazines are produced to coincide with term term and are packed full of family friendly editorial, events listings, quirky features as well as highly relevant family facing advertising. This advertising is aimed at informing parents of the wide range of activities available to them on their own doorstep and much further a field across the UK.
Our website provides a national focus and pools together all the local content for all visitors to enjoy irrespective of where they are or where they will be.
Here's why we think Raring2go! is an excellent franchise opportunity:
Raring2go! is a long established, well respected quarterly magazine and website
It helps local families make the most of their family time together
Franchisees make money selling advertising in their magazines and websites
Raring2go! franchisees work around their family commitments from home
Overheads are kept to a very low level
Franchisees can enjoy 13 weeks of holiday per year with no child care costs
They are the go-to resource for their local community looking to be inspired
Raring2go! magazines and websites supports families providing ideas, suggestions and inspiration on spending quality family time together
We connect local businesses looking to appeal to local families in our magazines pages and across our websites
Our magazines are quality publications offering a great balance between revenue generating advertising and engaging, interesting editorial
When established a Raring2go! franchisee works on average around 24 hours a week
Our franchisees joined us because they desperately wanted a better life/work balance
We are looking for dedicated and passionate people to join our franchise in many areas across the UK. Previous experience of sales is a plus but full training and continuous development is provided.
Address
9a Gate Lane
Boldmere
Sutton Coldfield
West Midlands
B73 5TR
United Kingdom