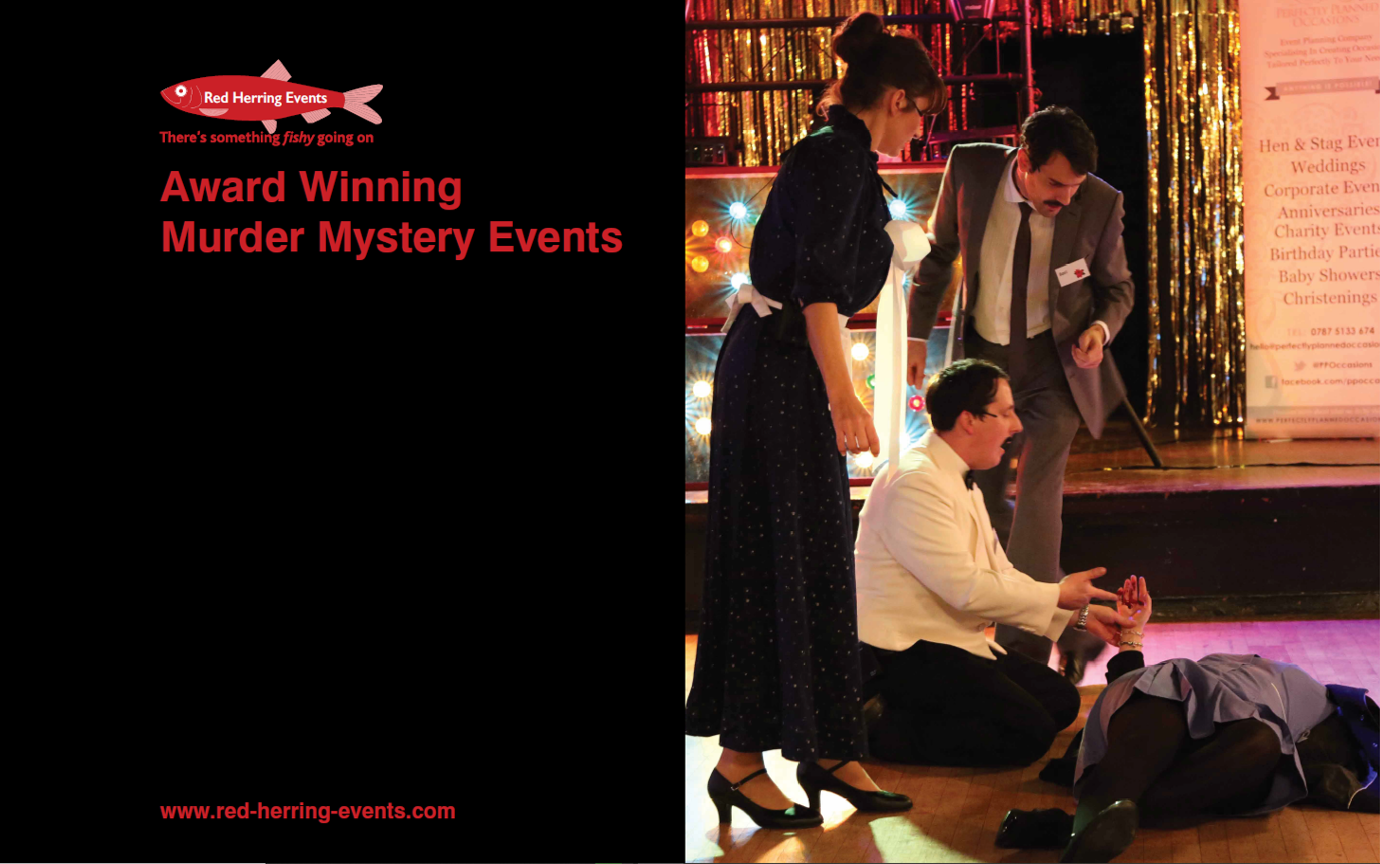 Red Herring Games was launched in 2007 by Jo Smedley who had been writing murder mystery games for friends and selling them via another platform for several years.
Today the firm is an international success story with thousands of people each year playing "whodunit games", solving murders or mystery only games at work, at home and at events across the UK and overseas.
Red Herring Games are the market leader in the murder mystery field offering a variety of event formats and themes unparalleled in the industry. With a vast array of "off the peg" scripts and the ability to customize and write in-house – they have netted major clients, brand activation events and corporate bookings in all corners of the globe.
When Covid-19 jolted the UK economy some businesses struggled. Red Herring Games however continued to thrive, moving events on-line overnight. The digital version of their events has been even more popular than ever with 400% more bookings since lockdown.
Franchising had been on Jo's mind for some time and with the business booming both before, during and after lockdown the decision to franchise the business was taken. Jo appointed renowned franchise consulting firm the Lime Licensing Group to help her to create the franchise system in the summer of 2020.
From rubbing shoulders with ministers in Downing Street, and BBC Dragon Theo Paphitis, not to mention numerous awards such as Small Business 100, Small Awards and Ann Summers founder Jacqueline Gold CBE #WOW, it has been a remarkable decade in business. Red Herring Games has been headhunted to provide scripts to the Agatha Christie Foundation's 125th Celebratory Year and CrimeCon Festival in the USA, and already works in tandem with a number of accommodation suppliers across the UK providing events for VIP clients.
The franchise format has been carefully road tested over many years with Jo and her team working in a remarkably similar fashion to a franchisee. The franchise format has been designed with this in mind and the result is an all-inclusive franchise blueprint designed by leading events and franchising professionals.
The franchise is also underpinned by a substantial inventory of games and scripts, props, existing clients, and actors ready to work for and with you. Put simply, if you're in the market for a high performing franchise in a fast-growing marketplace then this is the opportunity that you have been waiting for.
Address
Red Herring Games
7-9 Alexandra Road
Grimsby
N.E. Lincs
DN31 1RD
United Kingdom