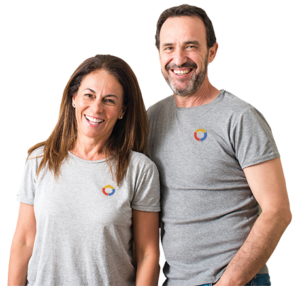 A trusted care brand with a special show offer. Find true fulfilment through our one-of-a-kind management franchise opportunity to do good and make money.
We are the only home care provider that for over 20 years has focused on hiring seniors and companionship services. We also offer CQC registration and personal care services. The choice is yours and the territory purchase price is the same so you can add personal care services in your area whenever you are ready.
Most elderly care business models struggle with staffing issues. Seniors Helping Seniors thrives because our work is designed for mature carers there is no shortage of people wanting the outstanding jobs we provide.
Clients love to be cared for by people who have similar outlooks and interests. For carers, retirement brings opportunities to utilise skills in local, well paid, flexible and rewarding work. We are here to improve the way people age in the UK.
Providing excellent and innovative elderly care and job opportunities for older people Seniors Helping Seniors is a Top Twenty care group in the UK and the reigning Champion for the entire Care Sector for the Living Wage Foundation. Providing franchise partners with an ideal opportunity to make money in a booming sector, while giving back.
A home-based, streamlined, award winning customer service in huge demand, the care franchise comes with 5* training and support provided by people who have launched and manage a Seniors Helping Seniors in East Kent. The unique brand of care comes with time and cost savings for the franchisee and the pride of joining the Living Wage's Champion for the Care Sector and a Good Business Charter company.
The families and loved ones of carers and clients have peace of mind because our business model was designed with them in mind. Twenty years of outstanding results prove sustainable outcomes and opportunities.
Tel: 01227454900