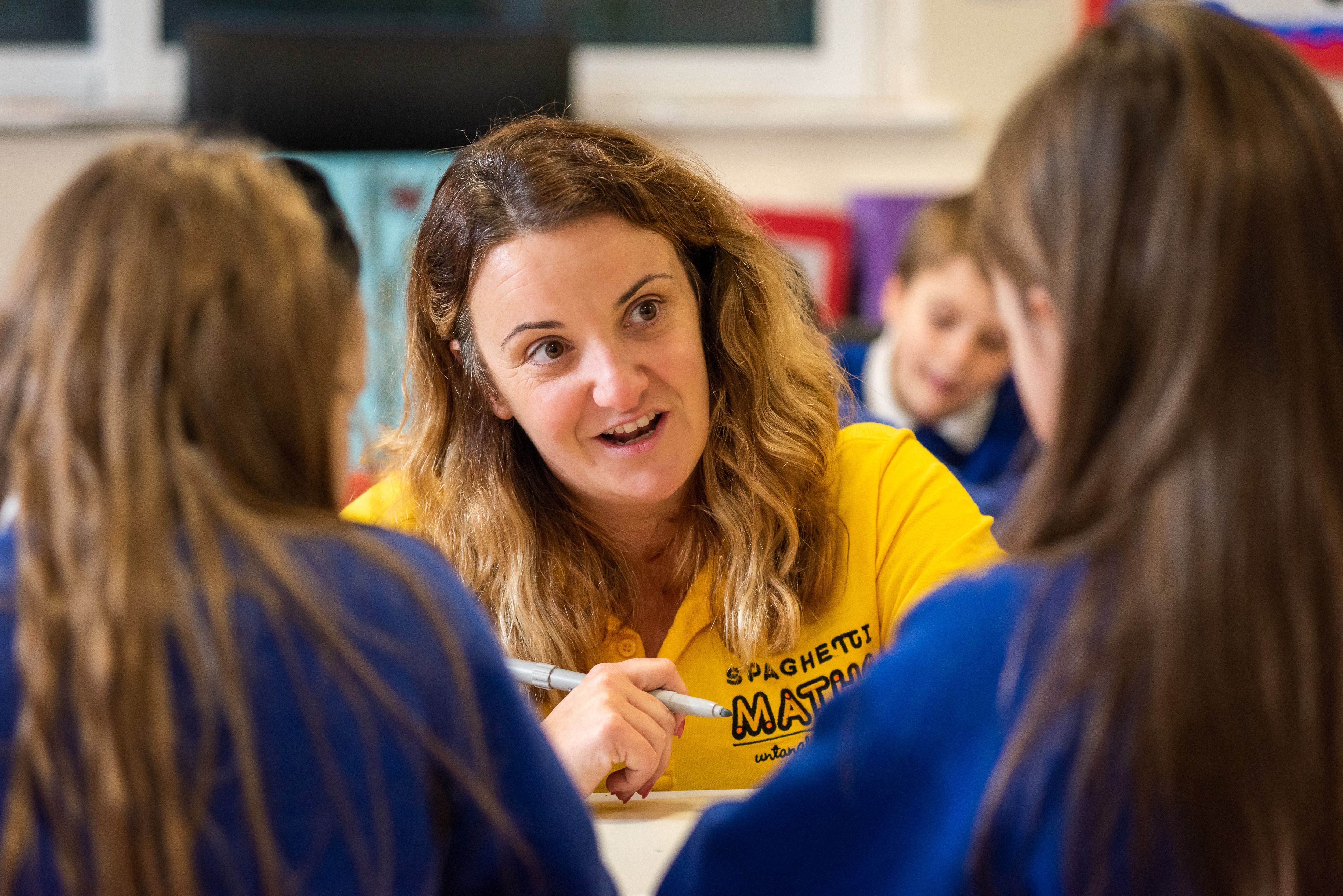 It's our mission to promote a love of maths to the world! You'll be equipped with all the tools required to run a successful business.
Spaghetti Maths is an established business based on fun and creative activities that allow children to see the wonder in maths.
In the early days our resources, activities and systems were carefully developed and tested to ensure we had a busniess that was profitable, but also allowed franchisees the felxibility they desired.
Post pandemic the demand for children's clubs and activities has never been higher. When you add in that Spaghetti Maths is geared towards having fun with a core subject, we have never been more relevent to schools and parents.
For those with the right attitide and work ethic, Spaghetti Maths gives the opportunity to run a profitable business with more flexibility and an improved work-life balance.
"I'm well on my way to recouping my initial investment and really looking forward to the future with Spaghetti Maths. I brought in approx £4,000 in income from just four clubs and now I have the time to contact more schools, I'm extremely confident I can build on this. From a personal point of view the pace of life is so much better." - Rose, Spaghetti Maths West London
By working with local schools and children you will be helping to change lives. And that's not something we say lightly. The impact that you can have on young people will stay with them forever.
The
The benefits of owning a Spaghetti Maths franchise include:
Flexibility – the opportunity to work when you want and for how long
Earning potential – with the right attitude you can expect to achieve a significant income
Full training – receive ongoing support from a team that knows the business and knows how to help
With the option to take out five income streams, Spaghetti Maths is a fantastic proven business model.
We've developed the business over several years, along with our incredible resources, and we are giving you the know-how. We'll provide you with a proven system that enables you to:
Deliver Spaghetti Maths activities
Take on presenters to run sessions on your behalf
Manage a business whilst enjoying the lifestyle that you desire
If this sounds like the opportunity for you, pop over and see us, or get in touch via andy@spaghettimaths.co.uk to book in a meeting slot.
Address
13 Faraday Building
Nottingham Science Park
Nottingham
Nottinghamshire
NG7 2QP
United Kingdom
News
Spaghetti Maths will soon be in Doncaster as Nic is all signed up and raring to go with her franchise.

West London Franchisee Rose joined Spaghetti Maths in summer 2021 and has had a great start to her journey.
Products
Videos