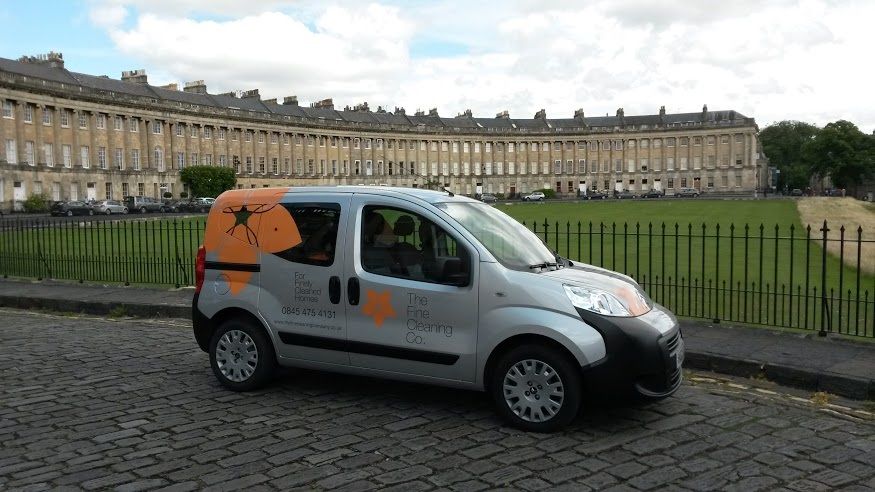 If you're ready to enjoy the independence, earning potential and great work-life balance of being your own boss, we're offering a once-in-a-lifetime opportunity to be part of our ever-expanding success story.
Why wait? Start your sparkling future today by investing in a franchise with The Fine Cleaning Company.
A recession-proof, high-growth industry
It's the perfect time to invest in the cleaning industry - known as a recession-proof industry, the UK cleaning market is worth £4.7b, up 25% from a decade ago, and continues to grow.
At The Fine Cleaning Company, our dedication to the highest standards of cleaning means that our clients often stay with us for many years - giving you reliable and predictable income, month after month.
Cleaning is a recession-proof industry

No previous experience required, and full training provided

Be your own boss, with a great work-life balance

Large exclusive territory

Work from home – never go back to commuting

Franchise packages from £15,000
Full training and support
We'll give you full business training, and guide you through managing your cleaning business, as well as marketing, HR and accounts, plus support from our world-class business coach.
You'll be given an exclusive territory and a five-year, renewable contract, as well as software packages, branded clothing, equipment, marketing materials and all the systems required to operate a successful business.
Learn more here: https://vimeo.com/735755728
Why you'll love it
The Fine Cleaning Company has a network of domestic and commercial customers, and specialises in bespoke cleaning services to satisfy individual requirements. From one-off deep cleans to regular services, we prioritise high standards in every job we complete - and attract long-term clients, so you can enjoy reliable, predictable business income.
You don't need experience in the cleaning sector to become a franchisee with this lucrative company. Instead, you should take pride in your work, business acumen and commitment to providing excellent customer service.
If you're ready to run your own exciting business in a fast-growing market, without the stress and financial instability of a startup, then investing in a Fine Cleaning Company franchise could be a great fit for you.

What our clients say
***** Customer service is extraordinary, your commitment to the job is fantastic, and I feel like I'm buying a Rolls Royce every time I deal with you!
***** The team are helpful and friendly, always on time, and I very much value their hard work in helping to keep my house looking its best.
***** We are extremely happy with their service and hope to continue using them for years to come!
How to get started
Take the first step towards your brighter future by getting in touch with our friendly franchise team - we'd love to show you what to expect when you own a Fine Cleaning Company franchise.

Just call 0845 475 4131 or email info@thefinecleaningcompany.co.uk for more information
News
We spoke to Steve Collings of the Fine Cleaning Company about how he swapped handcuffs for hoovers, and how this opened the door to a whole new career move...