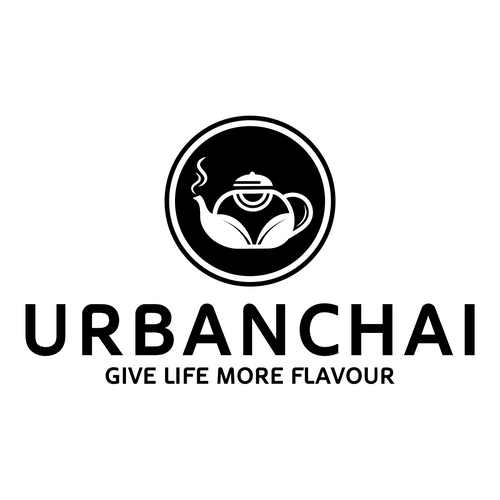 Urbanchai
Stand: 614
| Food
| Multi-Unit Franchises
| Franchise Supplier
| Master Franchises
| Single-Unit Franchise
Welcome to Urban Chai - a chai cafe that offers a unique blend of authentic Bombay street food and delicious all-day breakfast options. At Urban Chai, we take pride in delivering a warm and inviting atmosphere where customers can relax and enjoy our signature chai blend and flavorful dishes.
Our founder, Rohit Sharma, has over 15 years of experience in the culinary arts, and his passion for food is evident in every dish we serve. From the moment you step into our cafe, you'll be transported to the vibrant streets of Bombay, where you'll experience the rich flavours and aromas of our authentic cuisine.
In its first year of trading, Urban Chai has developed an exceptional local reputation in Cambridge and serves a diverse range of customers every day. Whether you're in the mood for a simple yet delicious omelette or crave something more exotic like our traditional desi breakfast or our loaded paratha, we've got you covered.
At Urban Chai, we pride ourselves on using only the freshest ingredients to create our dishes. We serve our own unique blend of chai, which we make using our signature spice blend, ensuring that every cup is bursting with flavor. Our food is prepared fresh daily, and our menu is designed to cater to a wide range of tastes and dietary requirements.
We believe that food is not just about sustenance, but also about sharing and bringing people together. That's why we've created a welcoming atmosphere that encourages conversation, laughter, and good times.

Franchises have a greater success rate than independent small businesses as expert support is provided and they are based on existing and proven systems. In addition, franchise finance is often easier to gain than independent small business finance as banks recognise there is less risk involved with funding a franchise. Overall, franchises provide a better degree of financial and business safety particularly in uncertain economic times.
An Urban Chai franchise is an easy entry into the industry and is immediately competitive in any area. We already have the branding, operations and support in place to ensure a speedy startup period and ongoing success. We succeed when you succeed.
Urban Chai franchisees will benefit from our 'turn key' package. Our approved team of fit out contractors will have your store operational in the shortest possible timeframe to the highest possible standard to ensure your success. Our approved videographer will assist in your launch marketing campaign and together we will ensure the success of you own Urban Chai!
All about our founders...
Rohit Sharma is a renowned chef and one of the founders of Urban Chai, With over 15 years of experience in the culinary arts, Rohit has established himself as a true expert in his field, having worked as an executive chef for some of the biggest brands in the industry.
Rohit's culinary journey began in Mumbai, India, where he was born and raised. He grew up in a family that was deeply involved in the food industry, and he developed a passion for cooking from a young age. Since moving to the UK Rohit has worked with some of the biggest names in the industry, including The Hilton Group, Park Plaza Westminster, Dishoom, and Virasawami. He has gained a reputation for his innovative and creative approach to cooking, and his ability to infuse traditional Indian flavors with modern and contemporary techniques.
The culinary arts and business runs in the blood. Rohits family are the owners of Danka Pani Puri, a popular street food chain in India that has gained a cult following all over the country. Through this business, Rohit has gained valuable experience in the food industry, and he has learned what it takes to build a successful and sustainable brand.
At Urban Chai, Rohit brings all of his years of experience and expertise to the table, creating a unique and innovative concept that's perfectly positioned to capitalise on the growing demand for authentic and high-quality Indian cuisine. With his passion for food and his commitment to quality and innovation, Rohit is truly a force to be reckoned with in the culinary and business world.
Juned Miah is a successful entrepreneur and co-founder of Urban Chai. With his extensive experience in the banking and real estate industries, Juned brings a unique perspective to the business world, which has helped him establish himself as a true leader in his field.
Juned began his career as a city banker industry, working for some of the biggest names in the business. He quickly established himself as a talented and ambitious professional. His experience in the banking industry taught him the importance of great customer service, and he developed a keen eye for detail and a deep understanding of what it takes to build a successful business.
After several successful years in banking, Juned made the move to the real estate industry, where he once again established himself as a true leader. This is where he gained further valuable experience in sales, marketing, and customer service. Today, Juned is the co-owner and operator of Mina Steakhouse, a multimillion-pound steakhouse in Cambridge that has quickly become one of the most popular restaurants in the city.
At Urban Chai, Juned brings all of his years of experience and expertise to the table, working closely with co-founder Rohit Sharma to create a truely unique and innovative concept.
5

OUR MENU
Join us in our pursuit of giving life more flavour!
At Urban Chai, we take pride in offering a diverse menu that features a wide range of delicious and authentic Indian dishes. Our menu includes all-day breakfast options that are served until 9 PM, as well as a selection of bubble teas, gourmet coffees, and our own signature chai blend.
We believe that using fresh and high-quality ingredients is the key to creating dishes that are bursting with flavor and packed with nutrients. That's why we use only the best ingredients in all of our dishes, and we even make our own ketchups and garlic sauces in-house to ensure that they are as fresh and flavorful as possible.
To keep things exciting for our customers, we refresh our menu every six months, introducing new and innovative dishes to encourage repeat and ongoing custom. Our commitment to creativity and variety means that there is always something new and exciting to try at Urban Chai.
In addition to our food and beverages, we also strive to create a warm and inviting atmosphere that makes our customers feel right at home. Whether you're looking to enjoy a relaxing breakfast or catch up with friends over a cup of Chai, Urban Chai is the perfect place to do so.