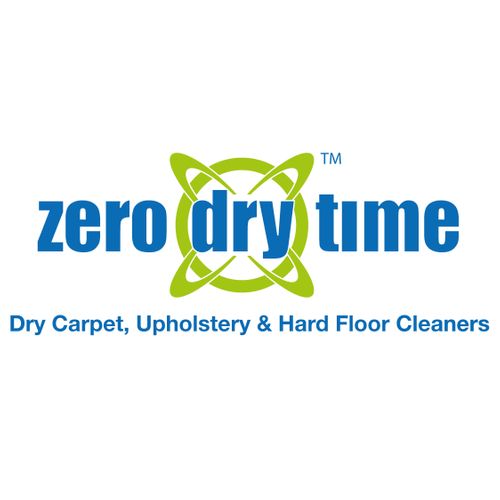 Zerodrytime Franchising
Stand: 640
| Cleaning
| Home Improvement
| Master Franchises
| Multi-Unit Franchises

Who are Zerodrytime?
Zerodrytime are the UK's number one professional dry carpet, upholstery and hard floor cleaners. Zerodrytime has been cleaning household and commercial premises since 2008. With 70+ vans across the UK, we are committed to being the front runners in domestic and commercial cleaning, and experts in offering tailored services that meet our customers' needs.
Zerodrytime's unique opportunity offers 4 cleaning solutions, plus full training and support from its UK training centre in the North East.
Franchisees are supplied state-of-the-art machines, products, and support to help their business grow. Clients include Hilton, Ibis Hotels, Harrods, Harvey Nichols, BMW, Audi, plus over 100,000 households.
Some franchisees have progressed to a multi-van franchise. Zerodrytime actively encourages and supports this growth, with a proven track record in getting a franchisee from start-up to earning in excess of £50,000 in their first year.
What services does Zerodrytime offer its customers?
Inside every home or workplace, there's always an opportunity to upsell your services and generate a substantial income for yourself.
With a Zerodrytime franchise you can offer not just carpet and upholstery cleaning for your customers, but hard floor cleaning and leather upholstery cleaning, leather restoration and leather recolouring.
Our range of services have been developed and refined over 10 years of working in both residential and commercial environments. There is nothing you will not be able to clean, and our services are the best in the industry.
Dry Carpet Cleaning
Our unique system of dry cleaning carpets, together with our own cleaning products, gives us the edge over other methods of cleaning carpets - we leave them, dry ready for immediate use, which is exactly what home owners want. Just think, would you want soggy carpets or damp dog smells?
We also offer stain protection with every clean, or with our Ultra Guard lasting up to 3 years if customers want extra peace of mind.
Upholstery Cleaning
You will be taught to clean and maintain all upholstery including leather, suede, and all soft furnishings. Zerodrytime's upholstery cleaning uses our low moisture dry foam products to make the job fast and efficient, with super-fast dry times.
Upholstery cleaning is a great service to offer or use as an upsell to generate extra revenues when in a customer's home.
Leather Restoration
After your extensive training, you will have the ability to restore leather like new. Restore old sofas and chairs - your customers will be amazed with the results.
Hard Floor Cleaning
Keeping ceramic tiles, porcelain, marble and terrazzo surfaces clean, safe and anti-slip in people home is another great solution you will be taught as a Zerodrytime franchisee. You will also have the ability to clean, seal and maintain all vinyl's, Karndean & Amtico
Wooden Floor Cleaning
A Zerodrytime Franchise also includes training on how to clean and refurbish wooden floors; your customers will no longer need to pay thousands for floor sanding and resealing. You will be able to provide a low cost alternative to sanding.
Floors are refurbished to look like new with minimal fuss and no dust: our system is clean, fast and very durable. This is a fantastic service to be able to offer for busy hotels, pubs etc.
Commercial Services
Using the four domestic solutions for commercial environments gives you serious extra earning potential. Zerodrytime change the solutions slightly and use other commercial professional machines to complete jobs fast and efficiently.
Being able to offer commercial services is a very lucrative part of being a Zerodrytime franchisee. Adding this to your domestic services gives you the ability to grow and really build a sustainable business for years to come.
How do I invest in a Zerodrytime franchise?
If you are interested in becoming a Zerodrytime franchisee, or you would like more information, fill in the form on this page. Our Managing Director, David Muirhead, would be happy to speak with you to have an initial discussion and answer any of your questions.
How much do I need to invest in a Zerodrytime franchise?
If you've always wanted to be your own boss and find a better work-life balance, then a Zerodrytime franchise could be perfect for you. You need just £24,950 plus VAT. This franchise fee includes all equipment and machines plus full training. You can also take advantage of funding support.
Will I be able to get an area of my choice?
Zerodrytime has both vacant and resale territories available. Please contact Zerodrytime direct to find out more about the area you're interested in.
During the COVID pandemic, we have been very fortunate to be a part of the cleaning industry and allowed to continue working. As the Franchisor, Zerodrytime do everything we can to help you keep your business up and running, no matter what the circumstances are.
Address
Unit 6 Ruby Park
Brunswick Industrial Estate
Newcastle upon Tyne
Tyne and Wear
NE13 7BA
United Kingdom
Products
We give our franchisees the ability to address virtually every aspect of residential and commercial flooring maintenance and care