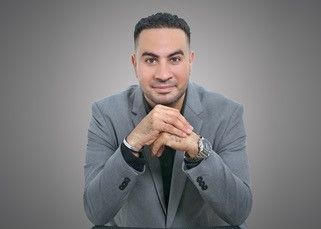 Ahmed Elsaadany
CO-Founder & CEO
,
KSA & UAE & EGYPT Pavillion
I started my F&B career when I was 17 years old in New Jersey - the USA, when I was studying in college and also working in the F&B industry.
This gave me a solid grounding in operation, training, mentoring, selling, recruiting obstacles, and solutions, and management.
After spending a while in the USA, then I went back to my homeland EGYPT to start my journey in concept creation, development,
strategic operations, and franchise modeling.
For the past 23 years in USA - EGYPT - UAE - KSA, I worked with various different franchises such as Casual Dining, Cafe Shops, Fast Food,
Cloud Kitchens, Kiosks, Pop Up, Food Trucks, QSR, Bakery & Pastry and, I held different positions as Operation Manager,
Franchise Development Franchise Manager, Managing Director.
After a long ride and hard work, I became a founder and Chief Executive Officer of (F&B PILLARS Project Management UAE - KSA - EGYPT)
with a big dream of representing and expanding brands from our local markets to the international markets and bringing valuable brands
to our markets and developing the franchise industry in our region.