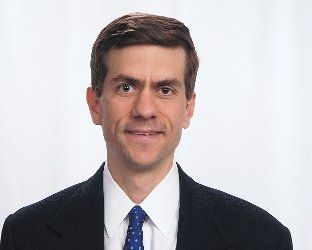 David Grossman
CEO & President
,
Renue Systems
David Grossman is the Owner and CEO of Renue Systems, Inc., a global provider of comprehensive deep cleaning services to the hospitality industry. The Chicago-based company services many leading hotels and is preferred vendor partner of Marriott, Hilton, Hyatt, InterContinental, Best Western, Radisson and others. Renue Systems is a franchisor and operator with 30 offices across North America and overseas. Founded in 1991 by a 21 year-old individual to clean carpets, the company has grown substantially and expanded its capabilities so it can solve the comprehensive and rigorous needs of high-end hotels.
Prior to his involvement with Renue beginning in early 2010, he spent nearly ten years with several investment funds in New York including GSO Capital, Kohlberg Capital and TD Capital where he invested both equity and debt primarily in private companies. He also has served as an operational, strategic and financial consultant at his own firm and at A.T. Kearney where he advised businesses ranging in size from start-up to Fortune 500. Mr. Grossman has an undergraduate degree from Brown University and masters and doctorate degrees from Harvard University.
Contact information:
David Grossman • CEO • Renue Systems, Inc.
1147 N. Main St. • Lombard, IL 60148 • USA
david.grossman@renuesystems.com
Mobile/WhatsApp: 646.824.6309