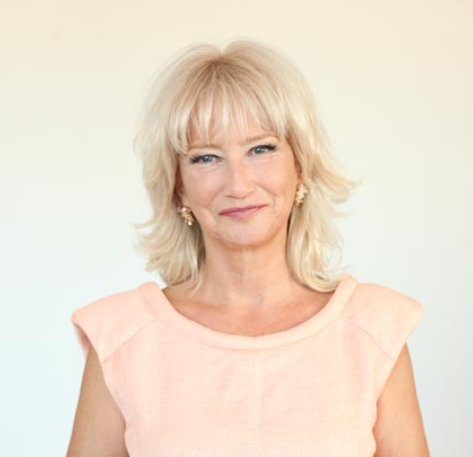 Helen Doron
CEO & Founder, Helen Doron Educational Group
,
MathRiders & Helen Doron Spanish
Helen Doron, a British linguistic scientist and entrepreneur, developed this unique methodology to teach language to children the same way they learn their mother tongue. Beginning in 1985, Helen's vision to provide quality, brain-stimulating education to children has been realised, inspiring millions of students and an entire network of franchisees and teachers in 40 countries and growing yearly.
In developing her teaching method, Helen was influenced by the methodology of Dr. Shinichi Suzuki, the founder of the Suzuki method, and the Doman method developed by Glenn Doman. After a few years, she developed her methodology, known as the Helen Doron method, for children ages 3 months to 19 years old.
Helen Doron Educational Group has long been a global franchising leader in children and education. Recognised as the Best Children and Education Franchise in 2019 and a leader in Global Mentorship in 2020 and 2021, our Group boasts over 1,200 learning centres and schools across 40 countries. Our franchise models—including MathRiders, Helen Doron English, Helen Doron Spanish, and our premiere offering, the Helen Doron Academy, a complete curriculum pre-kindergarten/Primary School (bilingual & all English or Spanish models), which includes in-house conceived Mathematics, Science, Multilingualism, Fitness, Health Arts and crafts:—all programs are built upon Helen Doron's innovative and proven methodology. The Group has successfully taught more than 3 million children to speak English, learn Spanish, appreciate mathematics, and explore science and nature—all in a fun and stimulating environment enhanced by arts, movement, and songs.
Helen Doron was born and raised in the Hampstead region of north-west London. Her mother was a primary school teacher. From 1973 to 1977, Doron studied Linguistics Science and French at the University of Reading, earning a dual B.A. degree with honours. She then taught English language and literature at the University of Poitiers in France for a year. Helen Is Married and has three children and five grandchildren.
The company's management is 75% women, and 70% of the company's master franchisees and 90% of its learning centre franchisees are also female. "